Gauri Lankesh murder: 14 days on, probe lacks direction; family dispute, political rivalry amid possible angles
Bengaluru Police have said that Lankesh and Indrajit had a series of disagreements, both gave statements to the cops against each other and blamed each other for eyeing family property, including the rights of Lankesh Patrike after the death of their father, editor and publisher P Lankesh.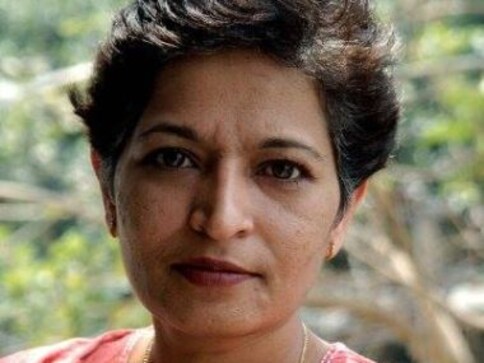 Assisted by international forensic experts, the Special Investigation Team (SIT) investigating the murder of Bengaluru-based journalist Gauri Lankesh, has started interrogating a number of people linked with the case, among them are her brother Indrajit and her bitter rivals.
The SIT, it is reliably learnt, has drawn up an inventory of people Lankesh targeted in her newspaper, Gauri Lankesh Patrike, for the last one year and has interrogated as many as 100 in the last fortnight.
The team also met up with Hamid Dhabolkar in Pune and shared information relating to Lankesh's murder, including CCTV footage but the son of the slain Left-leaning activist, Narendra Dabholkar, could not offer much help to the SIT, sources who wished to be unnamed, told Firstpost.
The SIT also met up with Uma, wife of slain CPI politician Govind Pansare, in Kolhapur with the evidence but nothing ground-breaking emerged out of the meeting because Uma had problems in identifying the person in the CCTV footage. The person, sources claimed, was five-and-a-half-feet-tall, stocky, wore black dress and a black helmet. Sources, who based their conversations on the postmortem report, said the shooter was not a professional hitman or was not accustomed to the weapon. The ballistic reports from Lankesh's murder is still awaited.
However, the SIT confirmed that it found interesting clues from the public appeal it had made after the murder of the journalist and announced a prize of Rs 10 lakh for those who offer vital information in connection with the murder. "Work is still on," claimed sources, and added, "the information is vital".
The SIT members visited Khanapur, Belgaum and Kolhapur, Mangaluru, Chikkamangaluru, and Sringeri to collect information relating to the murder, and met a host of people, who according to the probe team, could offer clues.
The SIT team also visited Goa and Mumbai and questioned around 15 people, including members of Sanatan Sanstha, which has been under police radar for years now for its alleged role in the murders of Pansare, Dabholkar and another right-wing critic MM Kalburgi. "The head of Sanstha, Jayant Balaji Athaval, was also questioned," claimed sources, adding "nothing concrete" came out in the interrogation.
BK Singh, Inspector General of Police (IGP), Intelligence, refused to comment on the current status of the SIT probe. "I am not interested in sharing any information till the probe is complete," Singh told Firstpost in a telephonic interview.
However, the SIT, it is reliably learnt, is trying hard to seek custody of cases of bullets used in the murder of Pansare, Dabholkar and Kalburgi from the court so that it can be matched with those recovered from the site where Lankesh was murdered. "Unless the bullet cases are found, it would be difficult to pin point on the theory that the same pistol was used for the murders. Every time a bullet is fired, it leaves a particular trace in the pistol. Some linkages can also be found if all the bullet cases are forensically tested," the sources said.
What is interesting is the fact that her brother, Indrajit, when questioned, came out as evasive, at best, during the interrogation. He admitted having a pistol which he had once used to threaten Lankesh but told the members of the SIT that he had patched up with his sister. "He was evasive when asked about the gun. He said he had sold it but could not produce a receipt. The SIT had on Wednesday questioned Indrajit but he was mostly uncooperative during the meeting. He has been given a week's time to revert," the sources said.
Police sources told Firstpost that the SIT will focus on the family-dispute-angle behind the murder.
Bengaluru Police have said that Lankesh and Indrajit had a series of disagreements, both gave statements to the cops against each other and blamed each other for eyeing family property, including the rights of Lankesh Patrike after the death of their father, editor and publisher P Lankesh.
The SIT is in possession of a report from the state police which said as many as 26 country made pistols were smuggled into Bengaluru from Bihar. "It is suspected that the pistol used to kill Lankesh was part of that consignment of 26 country made pistols which were sold mostly to Naxalites in Bijapur district by Bihar based illegal arm smugglers," said a top source.
A rowdy-sheeter, Kunigal Giri, known for his connections with illegal arms suppliers, was questioned but the effort made no headway. Forensics reports also suggest that Lankesh was killed using a country-made pistol, raising the possibility of Naxalites being behind her killing, as Naxalites operating in nearby Telangana mostly use such country made pistols.
Although Lankesh was a pro-Left activist, SIT is working on theory of Naxalites killing her. Her brother Indrajit also told the media that she was getting threats from Naxals for making six of them surrender last year. "She succeeded in bringing a couple of them from Naxalism to the mainstream. For that, she was getting some hate mails, hate letters for past few days," Indrajit told reporters soon after the murder. However, the next day he retracted his statement and said that he was misinterpreted.
But the information given by Telangana Police's Anti-Naxal Squad has put SIT in a fix. This Anti-Naxal Squad of Telangana Police monitors activities and movements of Naxalites via surveillance and other means. Sources in Bengaluru Police told Firstpost that Telangana Police has informed SIT that they have no information about any Naxal operation or Naxalite movement during the week Lankesh was murdered.
Also, among the list of suspects of the SIT are political activists and wealthy industrialists who were distinctly uncomfortable with Lankesh's writings. Lankesh had made it known to some of her confidants about her plans to carry exposes against these people.
The SIT, it is reliably learnt, is not even ruling out the possible involvement of a handful of senior police officers, who had blamed Lankesh for allegedly getting them transferred because she felt they were "corrupt" and "close to one particular political party". And then, the SIT has already interrogated family members of Lankesh who had serious property disputes with her, and a handful of professionals for whom she made her dislike clear through her writings against them.
Some foreign experts — which unconfirmed reports claimed were from the Scotland Yard - were assisting the SIT in technical investigation in the case, which includes forensic studies of bullets, analytical studies of fingerprints on Lankesh's body and footmarks leading to the doorway of her home on the outskirts of Bengaluru.
Sources claim that the foreign experts are finding it difficult to carry out their operations, ostensibly because the site of the murder was not even sanitised by local police after the crime, and everyone, including scores of reporters and neighbours were roaming freely at the site.
The SIT is also zeroing on some other angles which include political rivalry within the ruling Congress party in the state. It is learnt that Lankesh had met up with a very influential minister in the state and had "acquired evidence against two ministers of the current government against whom investigations were already on". It was not possible to ascertain the names of the two ministers.
There were others in Bengaluru who were being interrogated by members of the SIT, among whom is Vikram Sampath, a senior official of Bengaluru Literature Fesstival. In an angry Facebook post, Sampath expressed his total surprise at the SIT's "bizarre" move to record his statement.
"I had never met her even once or interacted with her and was among the first people to tweet from London in condemnation of her dastardly murder.
"The reason I was told left me confounded — that I had once upon a time (way back in 2015!) opposed the Award Wapasi campaign, which then spiraled into the controversy around the Bangalore Literature Festival, eventually culminating in my resignation from the festival in order to save it. At that time, in December 2015, Gauri Lankesh had apparently written very critical article(s) about me in her Kannada tabloid and some English newspaper(s) — none of which I had either read, or even responded to as it did not seem important to me to react to every opinion in that charged atmosphere, with a counter."
"But the entire incident left me with more questions — Is this how SITs proceed? Are there angles that are sought to be planted and then probed? Will the SIT now also be questioning everyone whom Gauri has been critical of - because as a fearless journalist she has been critical of several individuals, including the high and mighty? Given the way this SIT is headed, will it really reach its rightful and logical conclusion? Or go the way several others, especially in Karnataka where killers of writers, civil servants or police officials, have gone nowhere even after years of them being constituted?"
Sampath further wrote he would co-operate in whatever manner. Repeated attempts to call Sampath proved futile.
A senior officer of Bengaluru police who is not a part of the investigation team, said that at this moment of time nothing can be ascertained about suspected killers of Lankesh and it will not be an easy task for the SIT to nab the culprits. On condition of anonymity, he said there are high chances that this case will also languish like previous Left-leaning writers' killings, and the SIT probe too will eventually lose steam.
With inputs from Nishant Goel
Sports
In six ISL encounters in the past, Bengaluru FC have only beaten ATK Mohun Bagan once and that came when the two sides last met at the Vivekananda Yuba Bharati Krirangan last month
Football
Bengaluru FC won on penalties and reached the ISL final but Mumbai City FC's comeback in the most testing conditions forced a shootout and underlined the Islanders' tenacity.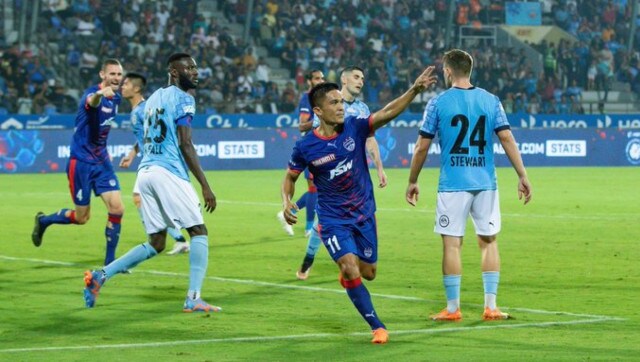 Football
Bengaluru FC are currently on a 10-game winning streak and hold a 1-0 advantage going into the second leg of the ISL semi-final against Mumbai City FC.