Gas subsidy, drought, Kumbh Mela and more: PM Modi's 'Mann ki Baat'
In his monthly radio programme 'Mann ki Baat', Prime Minister Narendra Modi on Sunday said that 1 crore families have given up their gas subsidies.
In his monthly radio programme 'Mann ki Baat', Prime Minister Narendra Modi on Sunday said that 1 crore families have given up their gas subsidies, asserting these 1 crore families have forced politicians to change their thinking and start believing in people.
"In the past, parties providing gas cylinders was an important subject, committees were set up to discuss this. But I took a third way, I believed in my people. I urged them to give up their gas subsidy. I am very proud to say that today about 1 crore families have given up their gas subsidy," he said.
He also thanked people for giving up their subsidies, saying, "I want to congratulate those 1 crore families who gave up their subsidies and want to thank them. It is not a small thing."
Another pressing issue that PM Modi addressed was the intense drought gripping most parts of the country. He said that the heatwave condition spread across the nation is a great concern and also recognised non-governmental and civilian efforts at trying to bring relief to people reeling under the water crisis.
Further, he talked about farmers in Ahmednagar where people have changed the cropping pattern of the village in the summers and abandoned water-intensive crops like sugarcane to save water. Acknowledging their efforts to tackle water shortage, he said, "They have done really good work with conserving water."
"To fight the drought and water scarcity, the governments will do their work. But I have seen people also make their own efforts. In several villages, an awareness has been seen with regard to the value of water and in such places, there is sensitivity and a will to do something to conserve," he said.
He added that clean drinking water is a crucial component for a growing GDP.
When the water table rises, the quality of water also improves. Clean drinking water means better health & stronger growth of economy: PM

— PMO India (@PMOIndia) April 24, 2016
Talking about the good predictions for monsoon this year, Modi said he believed that it is both an opportunity and challenge. "The good news about above average rainfall is an opportunity and challenge for us to save water. Can we run a movement from
village to village to preserve water? To whatever extent possible, we must save water." he said.
Modi said he has been told that in Devas district of Madhya Pradesh, the Panchayat has been making efforts to build farm ponds, 27 of which have been constructed, resulting in rise in groundwater level. Such methods also lead to improvement in the quality of water and pure water becomes a reason for GDP growth as well, he said.
He hailed the railways for the quickness it displayed in ferrying water to the water-starved areas but said the villagers deserve more praise for adopting various innovative methods to fight drought. "The government's good work sometimes comes to the fore but if we look around, we will see what kind of new methods people use to address the crisis," Modi said.
He also mentioned the Ganga and how it makes for a large resource for drinking water. He said the campaign to clean Ganga has been going on for 30 years and urged people to take initiative to keep the river clean.
We will all have to be change agents for the cleaning of the Ganga. The Government is making numerous efforts: PM @narendramodi

— PMO India (@PMOIndia) April 24, 2016
To clean the large quantity of filth draining into Ganga every day, 'trash skimmers' have been put into service at places like Varanasi, Allahabad, Kanpur, Patna, the Prime Minister said.
The 'trash skimmers', which clean the filth while floating, have been provided to all local bodies and they have been urged to keep using these machines.
"In coming days, trash skimmers are planned to be put into service at more places and its benefits will be felt immediately by the people living on the banks of Ganga and Yamuna," Modi said.
Modi also addressed another pressing problem, that of industrial waste polluting water bodies and declared the need for an action plan to tackle industrial pollution.
He said officials have told him that there has been success in ensuring 'zero liquid discharge' from distillery in Uttar Pradesh and Uttarakhand and that discharge from pulp and paper industry or 'black liquor' has been almost stopped.
The Prime Minister said there is public faith that Ganga will be cleaned which will definitely bring success. "For Ganga cleaning, people are even giving donations. This process is being done in a good way," he said.
Acknowledging 24 April as 'Panchayati raj diwas', he said that the government had successfully launched 'Gram Uday se Bharat Uday Abhiyan', a campaign aimed at ''increasing social harmony across villages, strengthening Panchayati Raj, promoting rural development, and fostering farmers' progress''.
Modi expressed the contentment he felt after visiting Baba Saheb Ambedkar's village, Mhow, on his birth anniversary, the same day that the 'Gram Uday se Bharat Uday Abhiyan' programme was launched.
ये मेरा सौभाग्य था कि 14 अप्रैल को बाबा साहब आंबेडकर जी के जन्मदिन मुझे बाबा साहब आंबेडकर का जन्म स्थान महू, वहाँ जाने का अवसर मिला: PM

— PMO India (@PMOIndia) April 24, 2016
Urging parents to have regular conversations with their children about day-to-say activities at school, Modi made a distinct point by declaring that for the quality of education to improve, the focus needs to shift from "schooling" to"learning". He also recognised the role of technology for better quality of education.
"Our country's countless governments have focused on the education sector, and each government has tried to do it in their own way," the PM said. "We have to now focus on providing quality education. We have shift focus from only 'schooling' to 'learning'."
"Skill is equally important as education. Similarly,mtechnology also has a big role to play. Long distance education, technology will make our education easy and in the near future, the results will show. I am confident," he said.
Stressing on how the media had a habit of focussing on negative news, Modi said that a letter which he received urged his government to put out one positive story every day. Elaborating on that, Modi said, "Dr APJ Abdul Kalam always used to say that only positive news should be published on front pages of newspapers."
He said that the government's website 'Transforming India' will be one such platform for positive news.
सरकार की तरफ़ से एक website चलाई जा रही है 'Transforming India' | इस पर सकरात्मक ख़बरें होती हैं : PM #MannKiBaat#TransformingIndia

— PMO India (@PMOIndia) April 24, 2016
Lastly, Modi vocalised his interest in the 'Kumbh Mela' and expressed his wish for the Centre and state governments to initiate a photo competition of 'Kumbh Mela' and said that it is important that people know about the mass pilgrimage which he believes is "our speciality'' as Indians.
He also said that the Kumbh Mela, apart from being a great opportunity to promote tourism, can "also be a social platform for cleanliness and saving water."
MP CM @ChouhanShivraj was also telling me about how they are focussing on cleanliness during this year's Simhasth Kumbh: PM #MannKiBaat

— PMO India (@PMOIndia) April 24, 2016
With inputs from PTI
India
Modi also conveyed his 'profound gratitude' to Benjamin Netanyahu, whose long tenure as Israeli prime minister ended on Sunday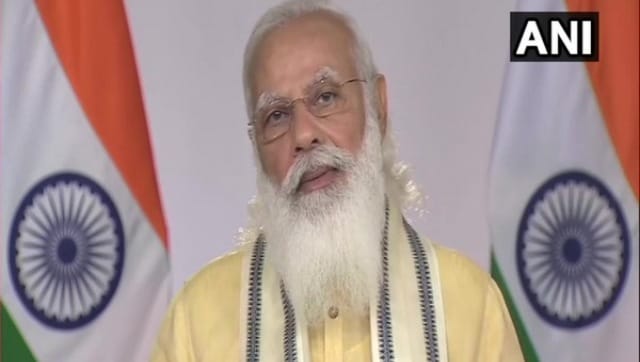 India
Modi had inaugurated the high-level 14th session of the Conference of the Parties to the United Nations Convention to Combat Desertification in New Delhi in September 2019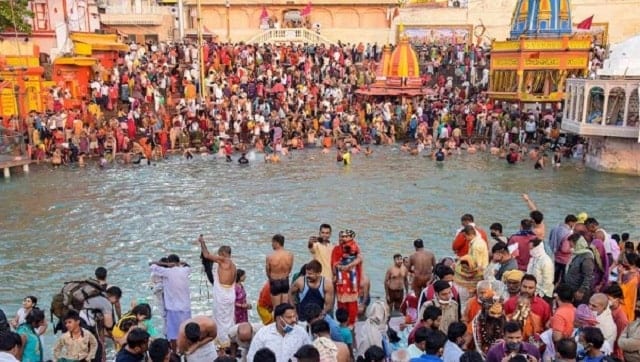 India
The private labs apparently issued such reports to meet the daily testing quota of 50,000 set by the Uttarakhand High Court during the Kumbh Mela, sources said