Ganesh Chaturthi: How social media expressed its love for modaks and Bappa
The ten day Hindu festival to celebrate Ganesh Chaturthi kick started across the country and social media users shared all the buzz around the festive occasion with traditional idols, delicious modaks and dhols dominating the news feed.
Celebrations for the ten-day long Hindu festival, Ganesh Chaturthi began on Monday. The newsfeed was dominated by users sharing their excitement around the festive occasion by sharing pictures of traditional idols, delicious modaks and dhols.
Politicians, cricketers and various other celebrities took to social media to express their love for Bappa.
Prime Minister Narendra Modi was first in line to wish the nation.
Andhra Pradesh CM Chandrababu Naidu also prayed for the "prosperity of all."
Cricket favourites and stars, Sachin Tendulkar and Harbhajan Singh, shared their moments from the auspicious day.
Actor Akshay Kumar took to Twitter to wish and spread a different kind of message.
Among other celebrities offering prayers were Anil Kapoor, Sophie Choudry and Sushanth Singh Rajput.
Instead of only posting several colourful photos, users took their excitement to streets —  people danced their hearts away because Bappa is back!
Ganesh Chaturthi is rather incomplete without the delicious modaks. Here are different versions of the traditional delicacy — good luck trying contain the rumble in your stomach.
For at least the next few days, Ganesh is going to rule the streets. You shouldn't miss out on this festive occasion because Ganpati Bappa Moriya!
World
Five Indians were among the 72 people onboard the Yeti Airlines plane. They have been identified as Abhisekh Kushwaha, Bishal Sharma, Anil Kumar Rajbhar, Sonu Jaiswal and Sanjaya Jaiswal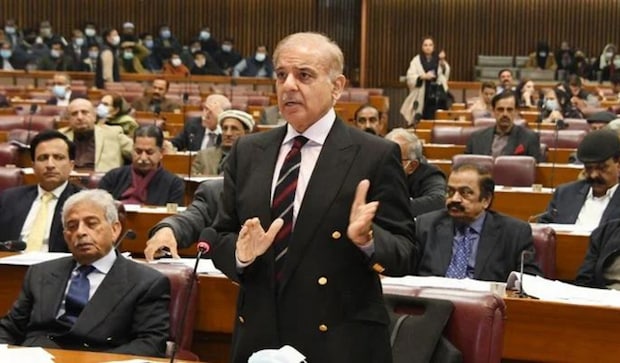 Politics
Shehbaz Sharif said that Pakistan has learned its lesson after several wars with India and stressed that now it wants peace with its neighbour
World
Former British foreign secretary Jack Straw recently claimed that the UK government instituted an inquiry and a team visited Gujarat to investigate the 2002 riots