G20 summit: Amid escalating US-China trade war, 'reformed multilateralism' likely to be top agenda for Narendra Modi
India wants to use the G20 opportunity to thrash out a way forward in the nature of true multilateralism, instead of unilateral threats issued from the ramparts of White House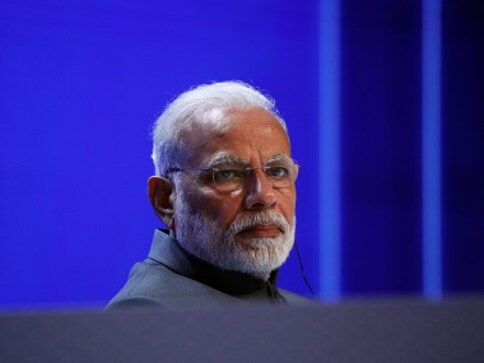 Prime Minister Narendra Modi is in Buenos Aires for the 10th version of G20 Summit that is being held amid deepening uncertainty in global financial, economic and geopolitical order. An escalating trade war between the US and China is threatening to uproot global trading system and upend the stability of a WTO-led multilateral order. Volatile oil prices are adding to the pressure and stunting global growth. A populist backlash against post-Cold War globalism and free trade is sweeping across continents.
At its heart lies a yet unaddressed malady of trade gains not getting redistributed, creating tribes of winners and losers. The pushback against this wealth distribution failure has affected even the mecca of liberal democracy and free trade — the United States — whose president is determined to build walls, create tariff barriers and rip apart the multilateralism that undergirds global economic integration unless "free trade", according to him, is turned into "fair and reciprocal trade".
The US accuses China, the world's second largest economy, of gaming the WTO system to distort global markets and prosper at the expense of other economies, especially America's, and US president Donald Trump has threatened in the past to pull out of the WTO unless it forces China to change its behaviour.
Washington also accuses China of stealing US intellectual property and weaponising its lucrative market to achieve geoeconomic ends. These allegations are not unfounded. There is now a global consensus that China is a "trade cheat" and focus has now shifted to how other countries, especially the US, can force China to play by the rules.
According to an article in Forbes, "The entire multilateral trading system — not just the US — is the victim of China's cheating. Government ownership of China's banking system, and the enormity of its state-owned enterprise sector give China the tools to illegally subsidise industries in ways that are hard to detect."
On Monday, a few days ahead of the scheduled meeting with Chinese president Xi Jinping on the sidelines of G20 summit, Trump repeated his earlier threat of raising import duties on $200 billion worth of Chinese goods from 10 percent to 25 percent and putting another $267 billion goods under the tariff regime.
In an interview to Wall Street Journal, Trump sounded firm. He called the WTO a "disaster", blamed it for being "absolutely unfair to the US" and for sponsoring the rise of China from a "flatline" economy to a "rocket ship" and dismissed possibilities of any deal unless China opens up its economy to competition from the US.
This posture by the world's biggest economy has introduced oodles of uncertainty into the global financial system, raising the spectre of a global depression that may ultimately lead to a crisis of credibility in the WTO and threaten its very survival.
In a report issued by the Bertelsmann Foundation, 14 "independent experts" have urged the WTO's 164 member states to "revitalise governance" within the institution because "sticking to status quo modes of operating is a recipe for the institution's gradual demise" and erode its credibility. The bottomline, according to the report which was quoted by Reuters in an article, despite the legitimate misgivings over WTO, "care must be taken that the baby is not thrown out with the bathwater.... All countries, large and small, have a major stake in an effective, rules-based multilateral trading system."
The experts have touched upon the crux of India's problem. New Delhi is worried about the repercussions of US-China trade war; it acknowledges that WTO's response in resolving trade disputes has been inadequate; it has its own set of grievances against China which enjoys a massive surplus in bilateral trade, yet it is vital for India that the relative stability provided by the WTO-led multilateral trade regime is not disrupted.
India, the words sixth largest and fastest growing large economy depends on this stability to maintain the trajectory of its growth. In the liberalised trade regime underwritten by the WTO, India has achieved high GDP growth and pulled millions out of poverty and expanded its exports and imports. Prime Minister Narendra Modi's worry is that an escalation of tension between world's top two economies may make WTO the collateral damage, or at the very least, hijack the G20 agenda.
This worry came through in two back-to-back statements issued by India. Modi, in a statement issued before his departure for Argentina, mentioned that he will "highlight the need for reformed multilateralism which reflects the contemporary realities and can effectively strengthen collective action for global good".
The stress on "reformed multilateralism" is a hint towards the need to revamp the WTO governance model, which has fallen into a deep crisis ostensibly due to China's manipulative ways and Trump's confrontational attitude. India sees WTO reforms as the only way out of the crisis and has found backing from China. Trump, of course, sees the crisis slightly differently. Instead of tinkering at the edges, it proposes an overhaul of the WTO-led system.
The White House recently brought the world's top trade court to the brink of collapse by blocking appointments of its judges and threatening to pull out of the WTO for its failure to stop China from dumping cheap goods abroad and distort the market "using government subsidies to lower Chinese companies' costs".
The ratcheting up of tension is a warning sign for India, which wants to use the G20 opportunity to thrash out a way forward in the nature of true multilateralism, instead of unilateral threats issued from the ramparts of White House.
In the media briefing on Modi's G20 trip, foreign secretary Vijay Gokhale said: "Our view is that G20 should not become a one-issue meeting. I am referring, of course, to the fact that there are differences in the manner in which international trade should be conducted, rules for international trade should be framed, whether reform is needed in multilateral trading institutions and by all means our prime minister looks forward to discussing all these and sharing our views on them, but our view is that G20 goes beyond a single issue and must actually cover the entire gamut of economic issues including agriculture sector reforms, including the transition in energy, including the challenges that climate change poses, the healthcare problem that world faces and so on."
Gokhale, too, stressed on "reformed multilateralism" to mitigate any "lacunae" that the current multilateralism has left unaddressed. "Let us work together as the G20 to reform that but we need to keep a multilateral system in place. That I think is the basic approach that prime minister and his delegation at the G20," said India's top diplomat.
Among other points of note, Modi will meet Xi on the sidelines of the summit, their fourth meeting since Wuhan 'reset' where it was decided that both leaders "would take the opportunity wherever and whenever they could meet to have meetings and to discuss issues that are in either leader's mind, (and) which are of mutual concern" to "build a certain mutual trust and understanding", said Gokhale.
Apart from possible meetings with French president Emmanuel Macron and German chancellor Angela Merkel, Modi will also meet Japanese prime minister Shinzo Abe and Trump — which would be the first-ever meeting between the three leaders in a trilateral format. This underlines India's centrality to the balance of power in the Indo-Pacific region. It also carries forward the spirit of multilateralism that has long been a calling card of India's foreign policy.
India
French scientists viewed Prime Minister Narendra Modi's visit as a sign of high respect for the space science industry and as assurance that the Indo-French collaboration in space sciences can advance ambitious programmes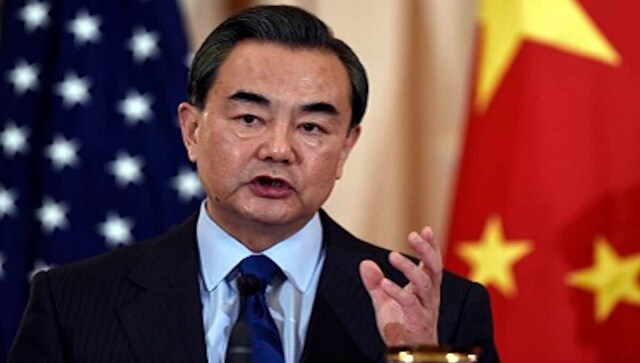 World
Earlier, Bangladesh Foreign Ministry said it is closely following the developments in the Taiwan Strait and urges all parties concerned to exercise utmost restraint and refrain from any actions that may aggravate tensions and undermine peace and stability in the region and beyond
World
The French president took to Twitter to declare his solidarity with the British author, who was attacked during a literary event in New York on Friday. He said, 'Rushdie's battle is ours, a universal one. More than ever today, we stand by his side'