Fuel prices rise by up to 18 paise in various cities; here's how much it costs in metros
The hike comes after the Assembly Elections 2021 which were held in West Bengal, Kerala, Tamil Nadu, Assam and Puducherry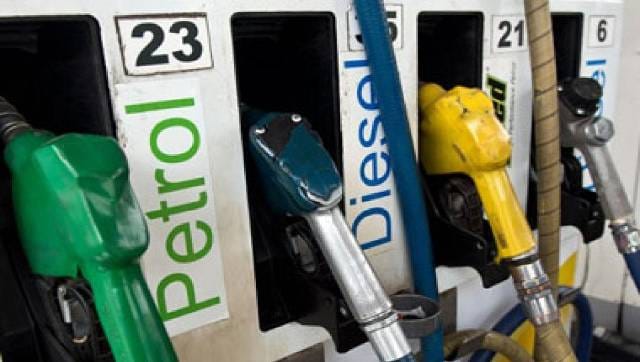 After remaining constant for 18 days in some major cities, the price of fuel has hiked by up to 18 paise on Tuesday, 4 May. The hike comes after the Assembly Elections 2021 which were held in West Bengal, Kerala, Tamil Nadu, Assam and Puducherry. Several metro cities are experiencing a rise in the price of petrol and diesel today.
Reportedly, the price of petrol in Delhi has gone up from Rs 90.40 per litre to Rs 90.55 for one litre which is a hike of 15 paise. The price of one litre of diesel has increased by 18 paise, from Rs 80.73 to Rs 80.91 in the capital.
Mumbai saw a jump of 12 paise in the price of petrol which costs Rs 96.95 per litre. The cost of petrol in the finance capital is the highest one among major cities. Diesel in the city is priced at Rs 87.98 as its price increased by 17 paise.
Fuel prices have also increased in the capital cities of both the states where the elections were concluded recently. In Chennai, the petrol price is Rs 92.55 per litre after witnessing a hike of 12 paise whereas diesel can be bought at Rs 85.90 for a litre after increasing by 15 paise.
On the other hand, one litre of petrol is available for Rs 90.76 per litre in Kolkata after a hike of 14 paise whereas a litre of diesel costs Rs 83.78 per litre with a 17 paise hike.l
Every day at 6 am, state-run oil marketing companies revise fuel prices based on the change in global crude oil prices, considering the foreign exchange rates. The oil marketing companies include Indian Oil Corporation, Bharat Petroleum and Hindustan Petroleum.
India
The fuel pump owner launched the three-month awareness campaign on 15 July and has found support from Saras Dairy, a dairy brand in the state, Bhilwara district administration and the pollution control board
India
Excise duty on petrol and diesel was cut by Rs 13 a litre and Rs 16, respectively, between November 2021 and May 2022
Sports
A standalone net loss of Rs 10,196.94 crore during April-June compares with a net profit of Rs 1,795 crore in the same period a year back