'From today, I am with BJP-RSS', says retired Navy officer who accused Shiv Sena of attacking him
'When I was beaten up, they had levelled allegations that I am with BJP- RSS. So I am with BJP-RSS from now on,' Madan Sharma, the retired officer, said
Mumbai: Former Navy man Madan Sharma, who was recently attacked by Shiv Sena workers in Mumbai, on Tuesday said he is with the BJP and RSS now
He was talking to reporters after meeting Maharashtra Governor Bhagat Singh Koshyari at Raj Bhavan.
"From today onwards, I am with BJP-RSS. When I was beaten up, they had levelled allegations that I am with BJP- RSS. So I am with BJP-RSS from now on," he said.
Sharma (62) met Koshyari at the Raj Bhavan here.
He was attacked after posting on his housing society's WhatsApp group a cartoon lampooning Chief Minister and Shiv Sena president Uddhav Thackeray.
After the attack in north Mumbai's Kandivli suburb, Sharma had demanded that the chief minister apologise to him and the country. He had also said that Thackeray should quit his post if he was unable to uphold law and order in the state.
Six Shiv Sena workers have been arrested in connection with the incident.
Find latest and upcoming tech gadgets online on Tech2 Gadgets. Get technology news, gadgets reviews & ratings. Popular gadgets including laptop, tablet and mobile specifications, features, prices, comparison.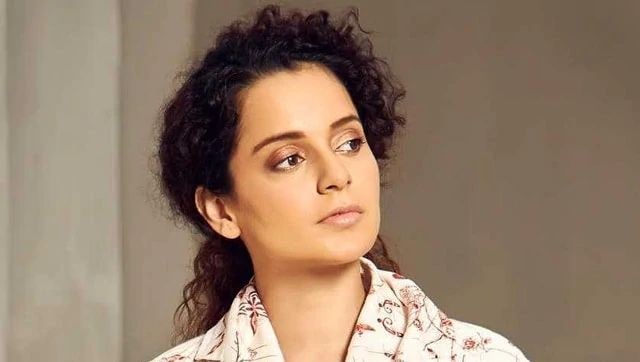 Entertainment
Kangana Ranaut had earlier approached the Bombay HC on Wednesday challenging the notice issued by the Mumbai civic body for ''illegal construction'' at her bungalow in Mumbai, and sought a stay on the demolition process
Entertainment
Earlier in the day, BMC posted a second notice outside Kangana Ranaut's bungalow, informing her of the action being taken by the civic body, he said.
Entertainment
Kangana Ranaut, about to return to Mumbai amid tensions with Shiv Sena, is accompanied by Y-plus category security.