From 'Rohingya migrants' to 'Section 233 of IPC': Kathua rape case sparks slew of fake claims on social media
While the Kathua rape and murder case has led to much rage and impassioned debate, it has also led to a lot of fake news being circulated on social media and WhatsApp. Some of the 'news' forwards suggested the incident was a fallout of opposition to Rohingya migrants, while some have outright lied about the Narendra Modi government passing a law which grants victims who kill their assailants immunity.
For instance, a post by right-wing portal Shankh Naad claimed the 'first post-mortem report only mentions murder and not rape.' It further claimed the Mehbooba Mufti government got 'rattled' as villagers protested the settlement of Rohingya migrants. According to the post, due to this, the government later introduced the allegation of rape, and a 'new report was created.'
However, the chargesheet in the case makes no mention of a second post-mortem and thus, it is clear that the offence of rape was alleged from the outset.
Another post, shared by prominent people such as Mohandas Pai and Madhu Kishwar, shows a little girl lying in an open field and bleeding below her waist. One of the persons who shared the picture commented that while two similar rape cases occurred, one (the Kathua rape case) was highlighted, while the other was not. The post mentions a Muslim name as being the perpetrator of the crime.
Fact-checking website BoomLive quoted a senior police official as saying that while the man was indeed arrested in a rape case, the photo in the post mentioned above was not of the same girl.
"Section 233 of IPC" returns
Social media forwards are claiming that the Narendra Modi government passed a new law: Section 233 of the Indian Penal Code (IPC) under which, if a girl is "suspected to be raped" or "getting raped," then she can kill the man without being accused of murder, as per a DNA report. In fact, Section 233 of the IPC deals with a completely different crime. It reads as follows.
Making or selling instrument for counterfeiting coin.—Whoever makes or mends, or performs any part of the process of making or mending, or buys, sells or disposes of, any die or instrument, for the purpose of being used, or knowing or having reason to believe that it is intended to be used, for the purpose of counterfeiting coin, shall be punished with imprisonment of either description for a term which may extend to three years, and shall also be liable to fine.
Interestingly, while the forwards claim the Modi government passed the law, similar posts circulated when protests were being held across the country after the 16 December, 2012, Delhi gangrape. At that time, the UPA government was in power.
The post makes a reference, albeit a misleading one, to the right of private defence which exists in Indian law. Sections 96 to 100 of the IPC deal with this. Section 100 of the IPC states that the right to private defence extends to causing the death of an assailant if the assault with the intention of committing rape. This laws covers people of all genders, and not just women.
Further Section 99 of the IPC mentions conditions under which a person will not be protected by the right to private defence. According to it, this right only allows a person to inflict as much harm as is necessary to defend herself. Also, it does not apply if the person has enough time to approach authorities in the matter.
Find latest and upcoming tech gadgets online on Tech2 Gadgets. Get technology news, gadgets reviews & ratings. Popular gadgets including laptop, tablet and mobile specifications, features, prices, comparison.
India
With millions out of work and many being forced to explore new avenues, it remains to be seen how much success these ventures have.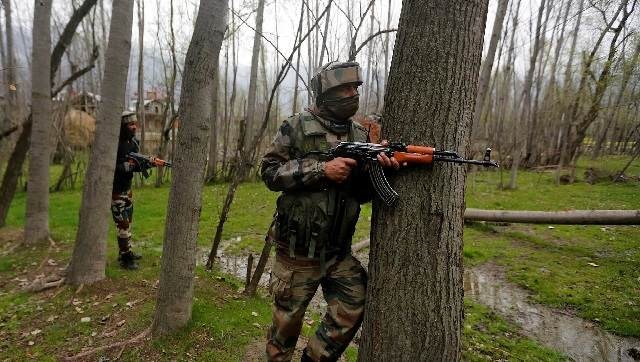 India
Security forces launched a cordon and search operation in Firdousabad locality in Batamaloo at around 2.30 am following a tip-off, officials said
World
There are suggestions that Suga might call a snap election soon after he takes over. If successful, he could strengthen his hold on power.