From humble beginnings to over 4.5 lakh customers, this all-female bank in Ahmedabad is thriving post-demonetisaton
Both employees, and customers of this special bank are women, hailing from the underpriviledged section of the society. These women may have some resentments against their local MLAs but they want a leader only like Modi.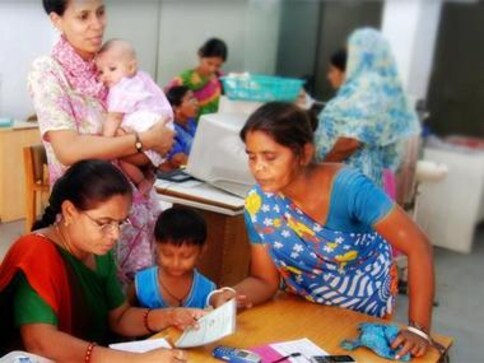 Entering the Ellisbridge area in Ahmedabad, you may not notice the Shri Mahila Sewa Sahakari Bank.  But rest assured, this bank has its own identity.
Located on the first floor of Saakar-II Building, the bank tells its own success story. For some women, from the economically weaker section of the society, it is nothing short of a temple.
While trying to locate the bank, I was met with an eager nod when I asked a woman at the entrance if I was at the right place. "Yes, yes it is right up here," her eyes lit up.
Shri Mahila Sewa Sahakari Bank stands apart from your private and public sector banks. Its specialty is that it is, at every level, truly an all-women bank. The success of the 45-year-old institution can be gauged from a fact that the bank's Deputy General Manager Kashyapi Mehta proudly proclaimed: "Even if we don't earn huge profits like private banks, we have never had any losses."
Sewa in the bank's name stands for 'Self-employed Women's Association'. Most women working here come from the economically weaker section of the society. They make papad, do embroidery, sell flowers or vegetables for a living. And they place their absolute trust in their groups' leaders. It was upon their leaders' insistence that these women opened their accounts with the Sewa bank for the first time and it is these leaders who also influenced their choice when it comes to voting in the coming Assembly elections.
Upon being asked who would they vote for, several of these women said "BJP" almost instantly. These women said that Narendra Modi has changed their lives by providing cooking gas cylinders. However, some complain they are yet to receive cylinders.
They said that the government was providing cylinders but local leaders were creating bottlenecks. So while one can sense some discontent, they don't want a change at the helm. This is a section of Gujarat's population who may have their share of complaints with the local MLA and be upset with the party as well, but who want a leader like Modi.
After spending nearly two hours at the Sewa bank, I couldn't find a woman who wanted a change in Gujarat. That some of these women follow only their leader's advice while casting their vote, is quite another matter.
The effect of demonetisation
Demonetisation has simplified Mehta's job. When asked if it impacted her customers, Mehta grins. She said she never expected that these women would have so much cash. In a bid to exchange old Rs 500 and 1,000 notes, a lot of women from remote areas also approached the various branches of Sewa bank.
Mehta said, "We don't gain their trust immediately. After much insistence from their leaders, these women slowly start putting their savings in the bank. However, demonetisation eased our job." She added, "Before demonetisation, these women used to dig up earth and hide their money in earthen pots, or they would hide it in boxes or containers at home. Sometimes the money would get stolen or mice would nibble at the notes. However, after the note ban, we have seen a clear increase, both in our customer base and our investments."
According to Mehta, the task of encouraging these women to invest in bank lies with their leaders. The Sewa bank, for its part, trains them on how to strike a balance between savings and expenditure. Apart from providing the facility of investment, this bank also offers loans, pension plans and insurance schemes. The bank pays six percent interest on deposits and the interest rate on loans varies between 12.50 percent and 18.50 percent. The bank has over 4.50 lakh customers across 13 branches in Gujarat.
The bank's origin
The bank was founded by a woman named Elaben. She had an LLB degree and was deeply influenced by Gandhian philosophy. In 1970, Elaben was part of a group of women who stitched and embroidered for a living. But they were unable to get a fair price for their hard work. This spurred Elaben to start her own bank.
It wasn't an easy task. Whoever she approached advised her against it. People told her that the illiterate women— for whom she was trying to set up the bank—would sink the ship. But Elaben wasn't ready to give up. After several meetings, in 1973, the RBI accepted her proposal. But they had one condition: Elaben needed to raise Rs 40,000 before starting the bank.
In December 1973, Elaben organised a huge meeting. Around 4,000 women congregated. Elaben explained how they needed Rs 40,000 to start their own bank. Every woman gave her Rs 10. And this is how the bank was founded: From the hard-earned money of these women.
What made Sewa bank different?
It wasn't like there were no bank at that time. But due to lack of education and awareness, these women were not comfortable with the banking system. Many times, these women would approach the bank after the day's work, to deposit their daily wage, but the bank would refuse to accept the deposit because the banking hours would be over. The women would eventually end up spending the money. But Sewa bank was different. Its employees held door-to-door collection drives for customers. They never turned down a customer, even if banking hours were almost over. Over the years, Sewa bank has made important contributions towards the women of Gujarat being financially independent, the effects of which are visible today.
India
Citing Prime Minister Narendra Modi's slogan 'Jai Jawan, Hai Kisan, Jai Vigyan, Jai Anusandhan', Indian Army Chief General Manoj Pande said that it aptly captures the contemporary reality and underscores the importance of research and innovation
Opinion
While India is broadly in favour of globalisation and free trade, the Modi government has placed the national self-interest stage centre in the mix. It wants reciprocity and mutual advantage, or it tends to lean towards Aatmanirbharta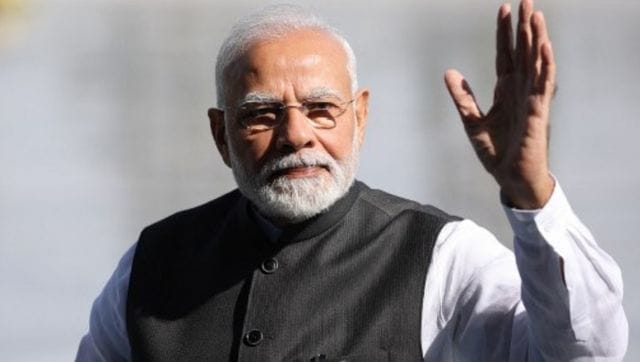 World
Call for an independent probe into the BBC over Modi documentary' on Change.Org, which strongly condemns the BBC for failing to meet the highest standards of editorial impartiality, has attracted over 2,500 signatures since it went online on Sunday night.