From Greenpeace to Ford Foundation: Modi govt's controversial crackdown on NGOs
As the Modi government completes its two years at the center, one of the major criticisms it has drawn is in its handling of the international organisations, more specifically, NGOs run by international bodies or funded by same in India.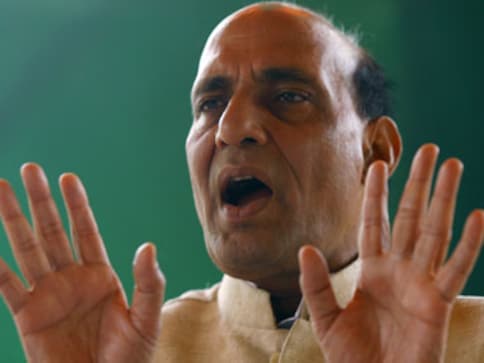 As the Modi government completes two years at the Centre, one of the major criticisms it has drawn is in its handling of NGOs run by international bodies or funded by them in India.
On Wednesday, senior advocate and former Additional Solicitor General (ASG) Indira Jaising's NGO, Lawyers Collective (LC) was served a notice suspending its FCRA registration for six months on Monday by the Home Ministry. This means that the association is now barred from receiving any foreign funds.
Jaising launched an attack on the government in a televised interview with NDTV. She termed the move as an "intimidating tactic by the government" to clamp down on her NGO. She further said that LC has not yet received a formal notice from the Centre, and that it has only been released to the press. She also pointed out that the first time the notice was mentioned in the press was the day Amit Shah had to appear in court in the Sohrabuddin murder case.
Jaising has actively protested against the decision of the court discharging Shah in the case.
The home ministry headed by Rajnath Singh has cracked down on a number of NGOs which have got foreign funding in the past couple of years, but controversy and criticism have marred many of his  ministry's decisions.
In 2015, the government cancelled Greenpeace's registration under Foreign Contribution Regulations Act (FCRA) for allegedly working against the country's economic progress.
The decision of the home ministry came five months after it suspended its licence under FCRA for 180 days. It had also frozen its seven bank accounts, alleging that the environmental group was working against the country's economic progress and public interest.
The government had cited alleged violation of norms by the NGO by opening five accounts to use foreign donations without informing the authorities concerned.
According to a report in The Indian Express, the report cites various incidents including protests against nuclear and coal power plants in the country, and also accuses the organisation of receiving foreign funding in violation of the Foreign Contribution (Regulation) Act of 2010 (FCRA).
"It is assessed to be posing a potential threat to national economic security… growing exponentially in terms of reach, impact, volunteers and media influence," it notes. The efforts are focused on "ways to create obstacles in India's energy plans" and to "pressure India to use only renewable energy", The Indian Express quotes the IB report as saying.
While suspending its registration under the FCRA, government had also said the NGO under-reported and repeatedly mentioned inaccurate amounts of its foreign contributions.
The government had cited alleged violation of norms by the NGO by opening five accounts to use foreign donations without informing the authorities concerned.
Greenpeace, however, maintained that it did not receive any funding from government bodies or corporates and relied only on individual contributions to fund their campaigns. It termed the government action as an attempt to "silence campaigns".
In April 2015, the government placed the Ford Foundation, an American charitable organisation on a watch list saying it was funding groups which acted against the national interest.
"Among the violations noticed, it was found that the Ford Foundation had been involved in funding non-FCRA registered entities which amounts to serious violation of the FCRA 2010 law," a home ministry spokesperson was quoted as saying.
On 15 April, the Gujarat government sought a probe into the role of activist Teesta Setalvad's NGO alleging that it misused funds received from Ford Foundation to create 'communal disharmony'.
"We learnt that the funds which they received, especially from the (US-based) Ford Foundation, were actually used for disturbing the communal harmony and carrying out anti-national propaganda against India in foreign countries," Gujarat Minister of State for Home Rajnikant Patel told PTI. "We have written a letter to Union Home Minister Rajnath Singh seeking probe into the role of Setalvad's NGO (Sabrang Trust) after we found out funds given to the NGO were misused."
"During the investigation of Gulberg Society museum funds embezzlement case, these things came to light," Patel said. The Ford Foundation had given more than $500,000 to Setalvad's NGO, he said.
Setalvad was pursuing legal cases against Modi, accusing him of failing to stop anti-Muslim rioting that killed at least 1,000 people when he was chief minister of Gujarat. Modi denied the charges and was exonerated in a Special Investigation Team (SIT) inquiry in 2012.
A top official at the charity had said the fallout has hit projects that fight child marriage, provide clean water in slums and feed pregnant women.
Around the same time, the government placed the Catholic charity Caritas on a government watch list. The group has been operating in India for more than 50 years and works on health, education and poverty-related issues. A home ministry official told AFP that Caritas had violated India's foreign funding laws by financing groups that were working "against the country".
The government in all cancelled the foreign funding licences of nearly 9,000 charities last year.
The Prime Minister has criticised what he calls "five-star activists" and a government intelligence report in 2014 reportedly said they were working with foreign powers to undermine India's economic growth.
With inputs from agencies.
also read
Explainers
In 2003, Kathleen Folbigg was dubbed Australia's 'worst serial killer' and sentenced to 40 years in prison for killing her four infants. But new evidence showing a rare mutant gene in her DNA suggesting the children died of natural causes led to Kathleen receiving a full pardon
Explainers
Ben Roberts-Smith, a former Special Air Service Regiment corporal and recipient of the Victoria Cross, was a national hero in Australia. Now, a judge has ruled that he unlawfully killed prisoners and committed war crimes in Afghanistan
India
Crores of BJP workers, over 300 MPs and more than 1400 MLAs will vigorously participate in this program to take the public welfare policies and achievements of the Modi government to the public. The achievements of the BJP government will reach everyone.