From Bihar to Tihar: Read an excerpt from Kanhaiya Kumar's story, where he recounts entry to JNU
In March 2016, Kanhaiya Kumar, the president of the JNU Students Union, was arrested on charges of sedition, locked up in Tihar jail and beaten up by lawyers in Patiala House court. He
In March 2016, Kanhaiya Kumar, the president of the JNU Students Union, was arrested on charges of sedition.

Recently charges were filed against Kumar, Umar Khalid, Anirban Bhattacharya and others in the same case.

The book tells his story — from his childhood in rural Bihar, college days in Patna, to his political coming of age in Delhi.
In March 2016, Kanhaiya Kumar, the president of the JNU Students Union, was arrested on charges of sedition, locked up in Tihar jail and beaten up by lawyers in Patiala House court. He came out of the crisis as a young political star.
Bihar to Tihar is his story — from his childhood in rural Bihar, college days in Patna, to his political coming of age in Delhi — told in his own words. The book, published by Juggernaut, also provides a window into the lives of small-town young Indians and their aspirations.
The following excerpt from the book is being reproduced in the light of the recent filing of charges against Kumar, Umar Khalid, Anirban Bhattacharya and others in the February 2016 case, on counts of sedition, rioting, unlawful assembly and forgery.
***
You can never forget your first encounter with JNU.
But I have to admit I felt a twinge of disappointment on my first visit, standing at the main entrance – the North Gate. It looked so ordinary. You couldn't tell a prestigious university lay beyond those gates.
I had to go to Brahmaputra Hostel. Some friends of friends lived there and I needed their help to prepare for my vivas. The guard at the gate told me that the hostel was located furthest from the entrance and advised me to take a bus. But I decided to walk instead.
The distance between North Gate and Brahmaputra Hostel is a mere two kilometres. But I had no idea then that it was going to be the most important journey of my life. With every step I took I would be leaving my earlier life far behind.
The disappointment I had felt as I entered the gates vanished as I walked. I couldn't believe this was Delhi. It was the monsoon and the scene around me was lush and green with hills in the distance. I've always loved the mountains. With winding paths, neelgai and peacocks, this was truly an enchanting place. It felt like another world altogether.
That day I had another unique experience. A person riding a bike was hit by a bus. There was no serious damage but a crowd of students collected around the accident site. Soon they were divided into two groups. One group was upset with the bus driver's careless driving inside the campus. They wanted to thrash him. The other group disagreed.
They felt that if the driver was at fault he should be handed over to the police.
This was unbelievable. What kind of a university was this where where students were talking of letting the law take its own course? So far I had only seen brute force being used on such occasions – in Patna a fight was sure to break out during such incidents. But here, minds were being applied.
That night I stayed on campus.The student I had come to meet didn't have place for me in his room but he sent me to another hostel – Jhelum – to spend the night. I loved the atmosphere in the hostels. All of them had a great collection of books and there were mattresses strewn around, with three to four men sleeping side by side. The hostels were either girls only or boys only or had separate wings for girls and boys; girls came and went freely to boys' rooms. This phenomenon, which I initially found odd, later started to seem natural, correct and beautiful. It was the viva season and the place was full of candidates who had come to stay with friends to prepare for the test. And so the number of students on campus was far more than the number to whom rooms were allotted. One look at the hostels and you could tell that this was not home just for those who were from the university. Anyone who needed a place to stay in Delhi and prepare for admission in JNU could find shelter here. I felt that I was in a university for the first time. This is how all centres of learning should be, I thought to myself.
Finding your way in JNU as a newbie is like trying to find your way in a maze. As I wandered, dazed, from the eating mess to Jhelum, I didn't mind getting lost. Something else surprised me. It was 2 a.m. And girls were walking on the campus streets on their own. There were so many forests and hills; how could it be safe for girls to be alone in such an environment?
Somehow I managed to go to sleep. But soon I was up again – there was an aircraft flying above the hostel and its noise woke me up. I asked my host how he could sleep through all the noise. He said, 'Prepare well for the interview and you'll get the answer', and went back to sleep.
On the day of the viva, I came well prepared. I found the appearance of some ofthe candidates odd. They didn't look as if they had come for an interview. There seemed to be two kinds of applicants. One lot, like me, who had arrived in borrowed belts and shoes, and the other lot, with a jhola hanging over their shoulder, who seemed not to bother at all about how they looked – whether they wore shoes or chappals, whether they had shaved or not. I walked into the interview room nervously. The faculty's attitude put me completely at ease. The first question they asked was whether I'd like to speak in Hindi or English. I said Hindi and was asked all the questions in my mother tongue.
The results were announced and I discovered to my great joy that I had been selected for my MPhil. I gave up the room in Nehru Vihar and moved to JNU carrying only one bag. I was allotted a room in Sutlej Hostel, right next to Jhelum. For me, who had come from a village, lived in the city briefly and finally reached JNU, a new chapter was unfolding.
Everything felt fresh and new. For instance, there was no discrimination between seniors and juniors. Brahmaputra is considered JNU's seniormost hostel, as it houses only PhD scholars in their later years. But everyone there treated me as an equal and I didn't for a moment feel that I was a fresher.
One day I got over-involved during a discussion, and found myself arguing vehemently. At one point I felt I was talking too much. I said to a senior, self-consciously, that I had probably spoken too much and that he should forgive me if I had caused offence. He replied, 'Don't embarrass me by asking for forgiveness.' No one coming from the feudal set-up of Bihar could have expected a response like this.
Living on campus was a culture shock. The atmosphere was free. Boys and girls walked about together late into the night. In colleges in Bihar, boys and girls had to look for places to be together. There was hardly anywhere they could sit in privacy. And if they were caught doing so they could be punished. In JNU there were no such restrictions.
Women were not just more confident on campus but were also very conscious of their rights. Whether it was to do with sloganeering, helping new students with the admission process or recruiting people to one's political organization, they had complete equality in all activities. Girls were present in equal numbers to boys – in
classrooms, in protests, at the dhaba. In fact, sometimes they outnumbered men. In my class I was the only man, the remaining nine were girls.
The classroom didn't feel like a classroom at all. With its round table, it felt more like a conference room. On
my first day, I stood up when the teacher entered, as was my habit. He asked me, 'Why are you standing? Is this a school?' I said, 'Of course it's a school. School of International Studies.'
He laughed at my response and asked me to sit down. Even the faculty was different. Instead of being aloof as most teachers were, they were friendly with the students and preferred to talk to them as equals. I quickly discovered that I could challenge any professor and disagree with him or her. Our discussions were always held on equal terms. And in our own language too.
Every day I seemed to learn something new; every day I discovered something astonishing in that early period. I hadn't ever been exposed to people from different cultures and places before JNU. Now I was encountering them from all over the country and indeed the world. Of my two initial roommates at Sutlej, one was Bihari, the other Rajasthani. I got along with my Rajasthani roommate much better. This was the first time I had a good friend who was not from Bihar. To see people from all over the world you usually have to go to different countries. In JNU you'll find them without having to step outside the campus. Here it is easy for the common man to enter, but for VIPs it is difficult. The special treatment that they desire is not laid out for them.
The JNU guard's job is not just to keep outsiders away, it is also to help them. Of course he will chase away troublemakers but then not verybody falls in that category. So why view everyone with suspicion? In our society being poor is equivalent to being a criminal. If you're poor it is assumed you're in the category of thieves and thugs, whereas the fact is that poverty is created by the corruption of a few. A man becomes poor when he's deprived of the fruits of his hard work. To then view him as a criminal is the case of the pot calling the kettle black. All that I saw changed the way I viewed the world and shaped my politics. For instance, one's first response on seeing the Taj Mahal is to admire its magnificence. We are humbled and awed by its beauty and grandeur.But if you visit the Taj Mahal after JNU you will think of it as a monument built out of the sweat and toil of ordinary, oppressed people like you and me.
I learnt in JNU that it is not essential to be proficient in English to be in politics. Spotless white clothes are not required. Having money is not a must. Sometimes the backing of a large organization is not essential. If you come from a poor or deprived background and talk about it, your voice is more effective than that of someone who owns a car or wears fancy clothes. In JNU, if someone is not really poor but indulges in politics for the poor, nobody will believe him.
Throughout the world the people who walk on footpaths – the downtrodden – are those on the margins of politics,butthe same people lead politics in JNU.They have also been able to literally save the footpaths. The downtrodden may not have a roof above their heads and may have to make the footpath their home but in JNU they become thinkers and leaders.
The world outside JNU works the other way around. There the belief is that someone who is himself needy cannot do much for others. And so the display of power becomes important. But within JNU, power lies with those on the side of truth and those who give it its rightful due.
Politics takes place everywhere. In classrooms, in dormitories, in meetings and above all over long chats in the dhabas. This is the true home of chai and charcha. The most legendary of the dhabas is Ganga dhaba. I once heard a song about JNU. It said 'Forget McD and CCD, come let's go to Ganga dhaba'. Here discussion is more important than
tea, company more important than food. And the company and tea you can find at Ganga dhaba are hard to find anywhere else.
I took to spending most of my evenings there. In the 2014 elections, Modiji was also doing chai pe charcha and talking of how to sell the people of the nation over tea in a dhaba. Now when the administration attempts to close down the JNU dhabas, it is actually trying to end the debate–discussion culture of the university. It is afraid of the culture of openness and questioning that flourishes here.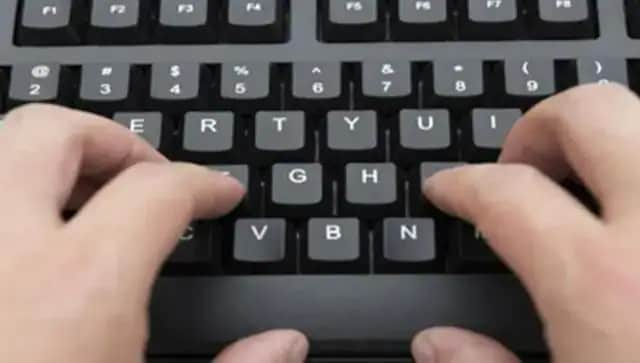 Education
The total number of available seats and the entry-level details have already been released by all the schools.
World
People in India's capital Delhi and neighbouring northern states said tremors lasted for more than 30 seconds
India
The post explained that everything, from late-night drives to grand Indian weddings, would be the same but would take place under a cover of dense smog