India to many is a land of paradoxes. This was again on display in the events that occurred last fortnight — ban on NDTV India, Bhopal encounter, the crackdown on opposition during Orop protests, and insensitive handling of Najeeb's mother — which make one wonder if or not the Indian democracy is actually as deep rooted as we often believe it to be.
While our political leanings dictate our reading of these happenings that dominated public discourse in the past fortnight, I would like to argue that in many fundamental ways they expose besetting ills of our democracy, beyond political divisions. Below I have discussed what are these ills and how these incidents reveal them.
The NDTV India Ban — increasingly vulnerable freedom of press and speech
The now-stayed directive to ban NDTV India for a day was disconcerting at multiple levels. Its justification for the ban on the grounds of national security was quite flimsy. Its contention that NDTV India had aired information that adversely affected Pathankot operation was clearly short on facts.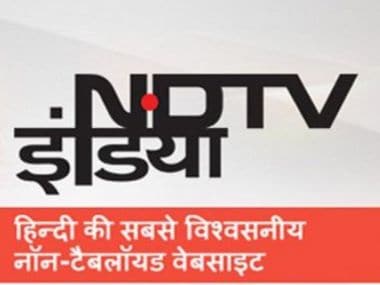 Firstly, NDTV India didn't air anything that the terrorists may not have already known. In fact, there's more detailed information available online. Secondly, as the Indian Express reported, the two terrorists, who are said to have benefitted from this information, may not even have existed.
Thirdly, if NDTV India indeed endangered security with its broadcast, why only NDTV's Hindi channel had been acted against when its English version too broadcasted the same information.
Finally, why did the government stay the ban when faced with Supreme Court hearing and protest ? If it actually believed its case had merit, backtracking does not make sense.
The apparent absence of merit in the government's case and its subsequent backing down strengthens the apprehension that this was nothing more than an attempt to send a signal to the media house to resist from being critical of the government.
It is no secret that many among the ruling regime have no love for NDTV India, which they believe is hostile to the Modi Government. There have already been social media campaigns that were organised with NDTV as the target. While even such organised social media campaign would make anyone who values freedom of the press, wary, the use of government's coercive power in the pretext of national security to get even with a media house that may not tow the government line is clearly abundant with dangers.
Firstly, it has a chilling effect on the freedom of press and expression. These media houses operate commercially, and a fear of getting entangled in legal tussles with the government can be a strong deterrent to them being able to offer information that can help the public make informed choices about their government.
Secondly, using national security as a pretext is even more disturbing, especially since those in power assume that anything done in the name of national security can be shielded from public questioning and will be readily accepted. This is detrimental to a democracy's ability to question the government, which is the bedrock of democracy.
Bhopal Encounter — fraying confidence in Rule of law
If the NDTV India ban undermined the freedom of the press, the Bhopal encounters have brought to fore a diminishing commitment to law both among the ruling regime and the public.
The audio-visual material that has emerged in relation to the Bhopal encounter suggest conclusively that the encounters were fake right from the video of cops shooting an unarmed SIMI activist lying injured, to SIMI activists trying to surrender along with confessions of senior officers that the SIMI activists were unarmed, or the audio clip with instruction from control room to stage fake encounters.
While fake encounters in themselves are worrying, what is even more disturbing is that there is near total support for these encounters right from the bottom to the top. The entire state apparatus, which is supposed to uphold the law of the land, seems to be not just upholding the flagrant violation of law, but also appears to be celebrating it. There is no concern as to how such encounters criminalise the police force, or how their thirst for blood can lead to a destructive spiral that may kill many innocents.
One can sympathise with the frustration that is born out of a slow pace of justice, but if we are going to respond by legitimising kangaroo justice, then the rule of law — another essential feature of democracy — may not have a future. This is why when the Madhya Pradesh Chief Minister Shivraj Singh Chouhan tried to justify the encounter, it revealed to me his loss of faith in the rule of law. It makes me worry about our democracy.
Crackdown on Opposition's protest on Orop — muzzling political expression
The suicide of a decorated soldier frustrated at government's failure to implement Orop (One rank one pension) in it's purest form was understandably worrying for the government as it threatened to derail its ambition to milk nationalistic fervour. But what one couldn't fathom was its indiscriminate crackdown on the opposition rank, simply because they were trying to make political capital out of the government's embarrassment.
Using police to detain opposition leaders and denying them their democratic right to politicise the issue, is dangerously bordering on dictatorial conduct. It is fine for a government to counter the politics of the opposition with its own politics, but to unleash police to muzzle oppositions' political expression, is undemocratic. Besides, our silence about it has made me more worried.
If the government can so brazenly swoop down on the opposition and suppress the opposition's right to dissent and disagree with the regime of the day, without inviting widespread backlash from citizens, then it speaks lowly of the commitment of the citizenry to protect our political rights.
Mishandling of Najeeb's mother — insensitive and brazenly partisan administration
The pictures of the missing JNU student Najeeb Ahmed's mother being dragged caused much consternation in the opposition's rank. But politics aside, the indifferent attitude of the police towards its search for Najeeb and dealing emphatically with his family has lead many to feel that the police is denying Najeeb his constitutional right to equal protection of law both due to his identity (a Muslim and student of JNU) and his actions (being hostile to ABVP).
Also, it is inexplicable as to why has the Modi Government not tried to reach out to Najeeb's family. Consoling a bereaved citizen is the least any sensitive government could do.
The wide loss of confidence in the administration in securing the basic rights of its citizens is corrosive for democracy. It undermines public cooperation with an administration. The incident also raises doubts on whether justice exists for all in India or is it reserved only for those in the good books of the administration.
In conclusion, the last fortnight has indeed been worrying for Indian democracy from multiple perspectives. The ignominious conduct of the regime made it resemble dictatorship more than democracy. Hopefully, this will prove to be an aberration instead of a trend. And, if it makes us more cautious, it can, in fact, enrich democracy since eternal vigilance of actively involved citizens is the greatest strength of a democracy.
Updated Date: Nov 08, 2016 19:38 PM