From all-weather to utilitarian, Russia and India have shaken off Cold War bonhomie
Caught between a crink of history and limitations of geography, the partnership between India and Russia is moving away from an all-weather alliance to a more utilitarian one
The signs are too glaring to be misread. The Indo-Russian relationship that has stood the test of time, regime changes, and seven decades of global geo-strategic upheavals, is on the cusp of a major transformation. Caught between a crink of history and limitations of geography, the partnership is moving away from an all-weather alliance to a more utilitarian one. And both countries seem powerless, despite considerable mutual interest and goodwill, to turn back the clock.
Recent events have conspired to hasten the drift in relationship between two erstwhile BFFs.
On Wednesday, the Russian defence minister, Sergei Shoigu, arrived in New Delhi to co-chair a meeting of the Indo-Russian Inter Governmental Commission on Military Technical Cooperation (IRIGCMTC), an annual bilateral exercise aimed at deepening military-strategic ties between the two nations. PTI reported that Sergei Shoigu's meeting with Indian defence minister Manohar Parrikar, and a subsequent delegation-level talk saw a renewed stress on India's defence equipment imports — the joint production of fifth generation fighter aircraft (FGFA), upgradation of Su-30 MKI planes, and firming up the contract for the Triumf air defence system.
Even as details of the $12 billion Indo-Russian defence deal — signed by Narendra Modi and Vladimir Putin in Goa this month — were being thrashed out by the two defence ministers, reports surfaced that Russia is also eyeing the multi-billion dollar deal for P75-I project under which six conventional submarines are to be built with Air Independent Propulsion systems.
The picture that emerged from the IRIGCMTC meeting is of two friends bonding over military hardware. New Delhi appears eager to open purse strings and assuage Moscow's insecurity over US supplanting itself as India's largest arms supplier. Russia seems bend on sending a message that its flirtation with Pakistan is the side-effect of strategic necessity, not an effort to cold shoulder a Cold War-era partner.
Beyond the utilitarian deepening of ties, though, the discord is palpable. One has to go by not what is being said but what is being done behind the scenes. Almost at the same time that Parrikar was claiming Russia's "consistent and unwavering support" for challenges faced by India on cross-border terrorism emanating from Pakistan, Russia was playing a game of roulette. It nodded towards India on "zero tolerance against terrorism" and winked towards Islamabad by signaling a deepening of military-strategic ties.
During his condolence message to Pakistan Prime Nawaz Sharif on the terrorist attack in Quetta, Russia President Vladimir Putin indicated that Russia is willing to scale up the relationship from Level one to two, strengthening the impression that the recent Pakistan-Russia joint military exercise that raised the hackles in India wasn't a one-off.
"The president of Russia stated his confidence that the plotters and executors of the barbaric crime will be brought to justice, and confirmed Russia's readiness to further expand counter-terrorist cooperation with Pakistani partners," the Kremlin said in its missive to Islamabad, reports The Telegraph.
Now let's take a close look at this development. Despite India's virulent and unguarded negative reaction to Russia's joint military exercise with Pakistan post the Uri attack, Moscow did not cancel Druzhba-2016, its first military exercise with Pakistan. Moreover, just before Putin was scheduled to arrive in India in October for the BRICS Summit and a bilateral meeting, Commander-in-Chief of the Russian Land Forces, General Oleg Salyukov confirmed that Moscow would hold another round of military exercises with Pakistan in 2017.
And now, we have Putin expressing desire to hold Pakistan in a firmer strategic embrace. It cannot be lost on Russia that its "all-weather friend" India would be noting these developments with considerable alarm. Yet, for now, Russia seems unready to humour India beyond becoming its favourite arms and technology supplier.
So, what is causing this chill in Indo-Russian ties and a new, uncharted direction to the bilateral relationship? The reasons are many, and not all are within the two nations' control.
Carnegie India director C Raja Mohan writes in Indian Express: "...A sovereign (nation) has no permanent friends... Nothing illustrates this more than the evolution of Russia's ties with China and Pakistan. Few countries in the non-Western world have done more damage to Russian interests. The Chinese alignment with the West from the 1970s and the Pakistani jihad against Moscow in the 1980s were central to the defeat of the Soviet Union in the Cold War. That was then; Moscow now believes it can play the China card in enhancing its leverage with the US. Some in Moscow may also bet that cosying up to Pakistan would help caution India against drawing too close to America. Others in Russia might point to the unintended consequence of pushing India into the arms of the US.
Even though a much diminished force, Russia still has a huge say in global geopolitical developments. One of the reasons why it has grown close to the China-Pakistan axis is the predicament it finds itself in vis-à-vis NATO nations and its fast worsening relationship with the US. Reports have emerged that alarmed at building up of Russian warships with cruise missiles entering the Baltic Sea, US, Britain, Germany, Canada and other NATO allies are planning the biggest military deployment near Russian border since the Cold War.
And this comes while Russia is staring eye-to-eye at the US on Syria, and Washington is leveling charges of Russian meddling in US Presidential Election. Now, in this backdrop, Russia as a sovereign nation cannot but recalibrate its strategic partnerships, more so when it feels that India has grown close to the US.
The Telegraph report, quoting a Kremlin transcript, mentions a dialogue between Putin and Russian journalists in Goa on growing Indo-US ties: "India, for example, is making friends with the United States... Good for them! The United States is a great power, and India is a great power. Great powers have interests and they pursue these interests in a multilateral format. It is impossible to imagine the modern world any different."
The shades of this new partnership between India and Washington was evident when Russian interlocutors failed to include strong language from India against US' role in Syria in the Goa Declaration. So, while the two nations go about securing their own strategic interests there may not be any degradation of ties, but the era of Cold War bonhomie is, well, and truly, over.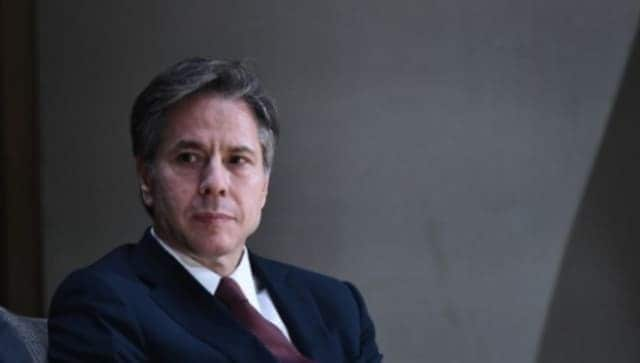 World
Had US not followed through with the previous dispensation's commitment, attacks on US forces and allies would have resumed and Taliban's assault on Afghanistan would have commenced, he argued
World
The run-up to the parliamentary polls has been marred by an unprecedented crackdown on Kremlin critics and independent media
World
Members of the China and Russia-led Shanghai Cooperation Organisation on Friday endorsed Iran's future membership of the bloc that already includes South Asian rivals India and Pakistan