Fresh trouble for VK Sasikala as CCTV footage shows her walking back into Bengaluru jail
VK Sasikala has fresh trouble brewing for her in Bengaluru's Central Prison as CCTV footage has surfaced suggesting special treatment is given to her.
While Tamil Nadu chief minister E Palaniswamy and AIADMK leader O Paneerselvam are busy rejoicing the AIADMK merger on Monday, AIADMK interim general VK Sasikala has fresh trouble brewing for her in Bengaluru's Parappana Agrahara Central Prison as CCTV footage has surfaced suggesting special treatment is given to her, according to media reports.
#WATCH CCTV footage given to ACB by then DIG(Prisons) D Roopa, alleges Sasikala entering jail in civilian clothes in presence of male guards pic.twitter.com/2eUJfbEUjD

— ANI (@ANI) August 21, 2017
The footage shows VK Sasikala, who is currently serving her four-year sentence after being convicted in the disproportionate assests case, dressed in a dark kurta and carrying a bag, walking through the main entry area of the prison along with her sister-in-law Ilavarasi. The video shows her flanked by male guards which has led to speculation whether she left the prison premises altogether.
It, however, does not throw light on when it was recorded or which part of the jail it is from. The CCTV footage has been submitted as video evidence by D Roopa, former DIG of Prisons, to the Anti-Corruption Bureau (ACB) of the Karnataka police, reported The Hindu.
"Male guards are not allowed inside the women's prison complex. Their deployment is outside the women's prison premises at the main gate… it has to be investigated where she [Sasikala] is coming from and who permitted it," Roopa said, according to the report.
This fresh evidence points to a possible collusion between the convicts and the prison officials. On 12 July, Roopa had accused Sasikala of having bribed the Karnataka Director General of Prisons (DGP) Satyanarayana Rao and Bengaluru central jail officials with Rs two crore for undue favours.
She alleged that the 60-year-old Sasikala was receiving royal treatment in the women's cell. Following her allegations, Roopa was transferred to the transport and road safety department on 17 July.
The whistleblower IPS officer submitted the footage as part of her statement to the ACB. When contacted by PTI, Roopa confirmed that she had given evidence to the ACB on 19 August. The allegations also included Sasikala receiving special meals, permission to leave the prison and a special cell with a flat-screen TV, according to NDTV.
Meanwhile, DG Prisons NS Megharikh told a section of the media on Monday that he was not aware of the footage.
He said the one-man commission probing the allegations of Sasikala getting preferential treatment in jail is yet to submit its report.
"Once the commission submits the report, we will know what exactly happened in the prison," he said.
With inputs from PTI
First Cricket News
The wiry framed left-arm orthodox spinner's rise through the ranks has been possible because of his hunger to learn and soak in as much knowledge as possible like he did during his month-long stint at the CSK.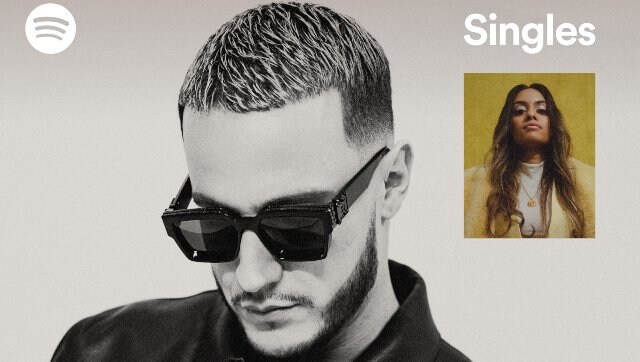 Entertainment
The recreated version of 'Enjoy Enjaami' by Dhee has DJ Snake blend "distinctive styles influenced by the sounds native to Tamil Nadu with electronic dance beats."
Entertainment
Tamil Film Active Producers' Association says the imposition of 10 percent TDS on the distribution of cinematographic films has come a ''big shock'' and would impact lakhs of people associated with the film industry.