Freedom from Section 377: Supreme Court's verdict is a crucial milestone in the long struggle for equal rights
Equal citizenship then is about celebration of diversity and acknowledgement that many people face oppressions other than Section 377.
There are many possible starting points to discuss the judgment on Section 377.
1860, when the colonial British government brought the Indian Penal Code came into force, and along with it their Victorian morality of what was appropriate and permissible sexual conduct.
1950, when our Constitution came into force and guaranteed to all of us equal citizenship.
1991, when the AIDS Bhedbhav Virodhi Andolan filed the first case challenging Section 377.
2009, when the Delhi High Court, in a remarkable judgment, read down Section 377 for the first time.
2013, when the Supreme Court inexplicably reversed course on Section 377 and held that the Constitution did not protect "minuscule minorities" from discrimination.
2014, when the Supreme Court held that gender identity and expression were inherent to individual dignity, and that transgender people had a right to self-identification and State recognition.
2017, when nine judges unanimously declared that the right to privacy was inherent in the Fundamental Rights guaranteed by our Constitution.
I will begin in 1947.
"Long years ago we made a tryst with destiny," said our first prime minister, "and now the time comes when we shall redeem our pledge, not wholly or in full measure, but very substantially. At the stroke of the midnight hour, when the world sleeps, India will awake to life and freedom."
On a chilly night in December 2013, the words "Azaadi, Azaadi (Freedom, Freedom)" echoed on the streets of central Delhi. A crowd protesting against the Supreme Court's regressive revalidation of Section 377 chanted this slogan, originating from the resistance in Kashmir and quickly adopted by movements for freedom within India. We will claim our freedom, they chanted, that freedom which is as dear as life itself. Sixty-six years after Nehru's speech, the pledge had yet to be redeemed.
The contemporary Kenyan thinker and author Keguro Macharia writes of post-colonial societies: "To imagine and pursue freedom means insisting on populating our lifeworlds with the word freedom, to act toward freedom, to enable each other as free. And to think, continuously, of what it means to be 'we', to be free together. For freedom dreams, as histories of liberation struggles teach us, are dreams about who we shall be together, about how we can imagine being together as those who are free."
At least one group of people was imagining freedom in Independent India. Amid the violence and chaos of Partition, the Constituent Assembly, led by BR Ambedkar, came up with a draft, including a list of Fundamental Rights, in a little over two years. On 26 January 1950, the Constitution came into force, with the vision of justice, liberty, equality and fraternity. But while India was free, all Indians were not, and the Constitution did not change things overnight.
A famous short story by Sadat Husain Manto illustrates this. A rickshaw puller overhears from the conversations of his passengers that a new Constitution is coming into force the following day, and that the British colonial government will no longer have authority. Excited, he goes out the next morning, and beats up a British soldier he encounters, who had previously assaulted him during the colonial regime. For this, he is arrested by the police, and instead of gaining freedom, is thrown into a lock-up.
Ambedkar himself was deeply cognisant of the gap between the Constitution's values and the new Indian society. In his last speech to the Constituent Assembly in 1949, he noted that there was a complete absence of equality in Indian society, and cautioned that the contradiction between political equality and social and economic inequality would put the former in peril if the latter was not addressed. This "lethargy of the law", as Justice Chandrachud put it, delayed our freedom from Section 377 by seven decades. The power of Thursday's judgment, then, is that it both acknowledges the wrongness of its previous decisions (history owes the community an apology, said Justice Malhotra), and the transformative potential of constitutionalism.
In 2009, the Delhi High Court, while holding Section 377 unconstitutional, elucidated two constitutional principles that have a decade on, found resonance in Thursday's judgment. The first is that of constitutional morality, the values and practices which must be cultivated, in Ambedkar's words, for the Constitution to endure. And who else to do this but the courts? Writing in 2009, the high court had said that only constitutional morality could pass the test of compelling state interest, and popular morality or public disapproval of certain acts could not be the basis for restricting Fundamental Rights.
In 2013, the Supreme Court regressed severely from this when it reduced "so-called LGBT persons" to a "minuscule minority" that did not deserve constitutional protection. Less than four years later, it corrected course in the privacy judgment, holding that Fundamental Rights were inalienable and insulated from the "disdain of majorities". And on Thursday, this came a full circle, with all judges holding that the classification of "against the order of nature" under Section 377 was incompatible with constitutional morality, and setting aside the 2013 judgment.
The second was non-discrimination on the basis of sexual orientation, which was an inclusive and transformative reading of the constitutional text, in line with international law and global progress on the issue. Article 15 prohibits discrimination on the basis of "sex", among other grounds. In 2009, the high court had held sexual orientation to be a ground "analogous" to sex, and found Section 377 to be unconstitutional on that account.
Five years later, the Supreme Court, hearing a petition on the rights of transgender persons, held that gender identity was inherent in the term "sex" under Article 15, and that "non-conformity with stereotypical generalisations of binary genders" was protected by the Constitution. On Thursday, this came a full circle, with sexual orientation and sexual identity also being held to be integral aspects of "sex" under Article 15.
This judgment has two more significant legal moments. First, it cements the doctrine of manifest arbitrariness propounded by Justice Nariman in the triple talaq case, which is a very important safeguard against arbitrary exercise of power by the State. All the judges found Section 377 to be manifestly arbitrary and violative of Article 14 of the Constitution. Secondly, it is also the one of the first major applications of the right to privacy to a direct constitutional claim before the court.
All the judges held that the right to privacy protects individual sexual choices, including the right to have a partner (ironically enough, the last point was first articulated in the Hadiya case). When the privacy judgment came out, many of us wondered whether the court would, in subsequent cases, use the expansive contours of the right to privacy for "meaningful protection of the rights of the individual against the creeping claims of the State". Today, it seems to have done just that.
In doing so, the court has finally liberated queer people from the shackles of criminal prosecution under Section 377, and the resultant official stigma. What this means moving forward is another question. The Chief Justice advances an interpretation of transformative constitutionalism as non-retrogression: that is to say, constitutional morality demands that society must advance, not regress, and that constitutional institutions such as the court must read rights in a manner that enables this.
The 2013 judgment, he holds, was an instance of regression on rights that were being enjoyed, and ought to be set aside. For all of us, it behoves asking: what does it mean to imagine being free together, and to advance towards the ideals in our Constitution? One line is presented by the court itself: in Justice Chandrachud's words, decriminalisation can only be the beginning. He says that members of the LGBTQ community are entitled to 'equal citizenship' – meaning equal protection of law in all aspects.
The ideas of equal protection before law and equal dignity in society are also articulated by the other judges. In our country, the movements for marriage, inheritance, adoption, state recognition of non-heteronormative families, and related rights, are yet to come. But if this judgment is any indicator, the Constitution is ready to exercise its transformative potential. In 2004, when the Supreme Court of the United States decriminalised its equivalents of Section 377, it observed that "when sexuality finds overt expression in intimate conduct with another person, the conduct can be but one element in a personal bond that is more enduring". Thirteen years later, the same court held that the right to marry a partner of one's choice, irrespective of gender or sexuality, was protected by the US Constitution. The wait here, for all we know, could be much shorter.
But there is a deeper meaning to equal citizenship, which Justice Chandrachud articulates in the form of a universal right to love, through "a re-imagination of the order of nature as being not only about the prohibition of non-procreative sex but instead about the limits imposed by structures such as gender, caste, class, religion and community". To go a step further, the link between LGBTQ individuals and couples who love across caste and community lines is not just the disruption of existing lines of social authority. Queer lovers are also inter-caste and inter-religious lovers, and sometimes love involves crossing multiple social lines, some of which themselves cross each other.
Equal citizenship then is about celebration of diversity, recognition that individuals are composed of multiple identities in addition to gender and sexuality (caste, religion, class, age, ethnicity, language, and more), and acknowledgement that many people face oppressions other than Section 377, and that these fights will continue.
Imagining freedom is about recognising each of these fights as one's own: against caste discrimination, patriarchy, religious hatred, family pressure, hostile workplaces, forcible displacement, sexual violence, police repression, AFSPA, and everything else that needs to be demolished for all of us to have full and equal citizenship. It is about resisting an increasingly fascist state that takes criminal action against dissent.
It is also about being effective allies and amplifying voices without appropriating narratives. As we celebrate freedom from Section 377, let us continue to imagine and work towards other freedoms, for everyone, everyday.
Manish is a research associate at the Centre for Policy Research, New Delhi. The views expressed are personal.
Find latest and upcoming tech gadgets online on Tech2 Gadgets. Get technology news, gadgets reviews & ratings. Popular gadgets including laptop, tablet and mobile specifications, features, prices, comparison.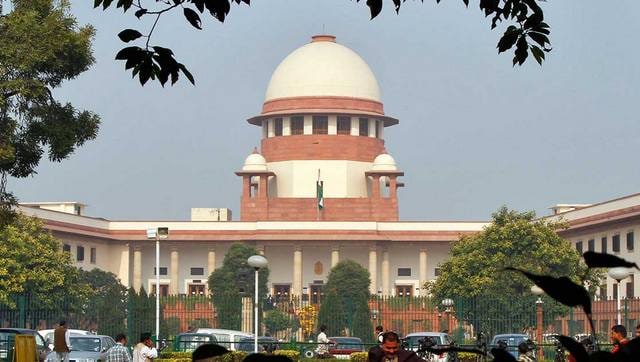 India
The court further said it is 'extremely disappointed' with the way negotiations are going on between the Centre and the farmers on the new farm laws
India
Farmers' Protest LIVE Updates: On Sunday, Haryana Police had used water cannons and lobbed teargas shells to prevent the farmers from marching towards the venue of Khattar's event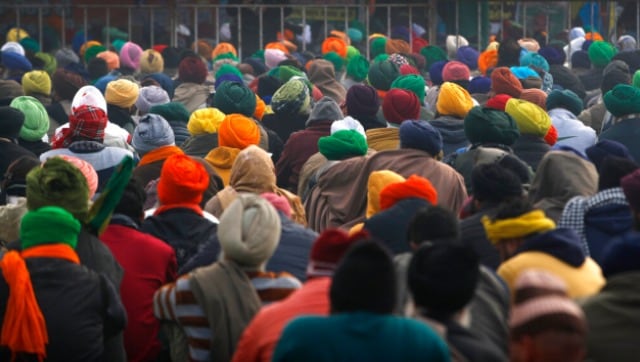 India
The farmers have not only categorically refused to engage with the said 'expert panel', which includes two domain experts and two farmer leaders, but have also asserted that their tractor march on Republic Day will be held as per schedule