Free diagnostic camps seek to revolutionise healthcare in rural India, but affordability of medicines affecting impact
However, free diagnosis solves only a part of the problem for these villagers.
Prem Chand Maurya beats hard at the duggi (drum) as he walks along the dirt track leading up to the village chaupal. He is a health educator and a member of the Arogya Parivar (Team healthy-living), who is on his fortnightly visit to the village of Daurahra, located in the heart of the carpet industry between the cities of Bhadohi and Mirzapur in Uttar Pradesh.
As the villagers gather to listen to him talk on basic health issues, Prem Chand begins by telling them a story on the need to receive timely treatment for diseases, especially respiratory disorders and parasitical infections which are common in this region.
The elderly and children alike, listen to him with rapt attention. Women too gather up, with their ghoonghats (face veils) draped low. Sitting in the nearby unused school building is Dr Sonali Maurya, who provides free diagnosis to the people of the village.
Following Prem Chand's talk, the villagers, especially the elderly who heard his informative speech about importance of early diagnosis, walk over to the school building to undergo a thorough check up by the doctor. Sonali and her husband Dr Ajit Maurya visit different villages at the request of the Arogya Parivar team. So far, they have covered ten villages in the Bhadohi-Mirzapur area.
These interactions led by the health educator have helped create more awareness, with villagers willing to come forward and discuss their ailments with the doctor.
"Women here suffer from complications arising from giving child birth at an early age, while men suffer from severe respiratory infections caused by working long hours at carpet weaving factories. Several people also suffer from dehydration as they do hard manual labour in the farms,' Sonali said.
Dr Praladh Ji Baranwal who runs a clinic at the Khamaria market in Bhadohi district has also been associated with the Arogva Parivar for the last eight years.
He states how a simple intervention by a trained medical staff can save the life of a patient. "A nine year old boy was suffering from stomach ache for seven months at a stretch. When his parents came to consult me, I diagnosed it as a case of appendicitis and the boy needed to be operated upon immediately,' said Baranwal.
However, if you ask what is the reaction of the 3,000 plus villagers of Daurahra to these health camps, the answer varies with many shades of grey. Munni Devi, a middle-aged woman who lives next to the chaupal where the health group's meetings are held, said, "We get free diagnosis but we have to go to Bhadohi to buy these medicines at the nearest pharmacy. The Arogya Parivar team should also supply us with free medicines."
Ram Dhav, who also feels that free of cost medicines should be provided in the camp, said that his granddaughter suffers from a respiratory disorder and he has to get her treated at a private hospital three kilometres away from the village.
However, some people point out that the health group has a tie up with a specific healthcare company, which prescribes medicines of its own brand.
"The health educator comes with a medical representative from Novartis. The doctor who comes with them prescribes medicines of their company only, which the villagers have to buy from a chemist," village sarpanch, Nanak Verma said.
However, Lokesh Kumar, the country head of Novartis India, hastens to point out that a project of such a scale needs a successful business model to sustain. "To run a program of this scale, we needed to come up with a successful business model. Ten years ago, we started in two villages in Maharashtra. Today we are working in 12,000 villages in eleven states including Maharashtra, Gujarat, Telengana, Andhra Pradesh, UP and Bihar. We have held eight lakh health education meetings and done a diagnosis for 21 lakh patients. Overall, 33,000 doctors are helping us in our outreach program and we estimate that nearly 36 million people have attended our health camps in the last decade."
"Within the next few months, we will be moving into another five states including Rajasthan, Odisha and Kerala," Kumar added.
However, free diagnosis solves only a part of the problem for these villagers. Mahinder Pratap Singh of Dhaurahra pointed out, "I work as a salesman in a cloth shop in Badauni and I receive a salary of Rs 150 per day. On days that I do not show up for work, my salary is deducted. Affordability of medicine is therefore a major issue for us because we cannot afford to buy expensive medicines."
And this is really the crux of the issue. Salaries remain low and the average purchasing power is minimal. Verma said, "Forty percent of the villagers have gas cylinders but with the cost of a gas cylinder working out to Rs 850, many of them cannot afford refills."
Dr Mohammad Ansari, a general physician practising in a small clinic located close to the main Allahabad-Varanasi road for the last eight years, pointed out, "Infectious diseases including tuberculosis and cholera are rampant here. Carpet making is the main industry and the average home here is small and poorly ventilated. The result is respirational diseases are quite common here and 50 percent of my patients suffer from TB."
"Immunity levels are low because with food getting more and more expensive, they can no longer afford to eat nutritious food. I direct my patients suffering from TB to get their treatment done at a nearby government hospital in Mirzapur," Ansari added.
Lokesh Kumar agrees that villagers face an affordability issue. It is for this reason that they have launched a range of generic drugs under the Sandoz brand name.
To help reduce malnutrition levels especially in women, Kumar pointed out that in the coming months they plan to launch several anti-anaemic medicines. "We are hoping to tie up with a private institute which can do free of cost diagnosis for anaemic women," he said.
The group also plans to introduce digital technology while holding the health camps to facilitate healthcare consultation in remote areas.
Hyderabad-based Dr P Ratnakar, assistant vice-president, Life Sciences in Tech Mahindra also assists Arogya Parivar with their digital drive. He feels "a technology-enabled rural ecosystem can prove effective if all three partners, pharma partner, infrastructure partner and the technology partner are in place. But once that happens, this will help create greater awareness of diseases."
"For the present, poor living conditions, lack of medical personnel, lack of accessibility to medical personnel and poor infrastructure are key areas that need to be improved for villagers to enjoy better health," said Ratnakar.
"One such telemedicine centre has been started at ITC's Chandori centre located on the national highway connecting Varanasi to Patna," said Lokesh.
"During the summer months and the rainy season, doctors are reluctant to travel. By introducing telemedicine, we hope to expand our services and rope in another 1500 doctors for this cause," Lokesh said.
To get an impact measurement of how much these interventions have helped villagers, Boston University along with the Indian School of Business is in the process of preparing a more detailed study.
Their main objective is to ensure a change of mindset in the villages so that the people come forward to treat the disease at an early stage. With the number of health camps on the rise, and with each health educator being pressed into visiting a minimum of three to four villages a day, the expectation is that rural Indians can also lead healthy lives.
India
The MLA demanded a thorough probe into the construction of the road and vowed to not leave the spot till the culprits were found and booked.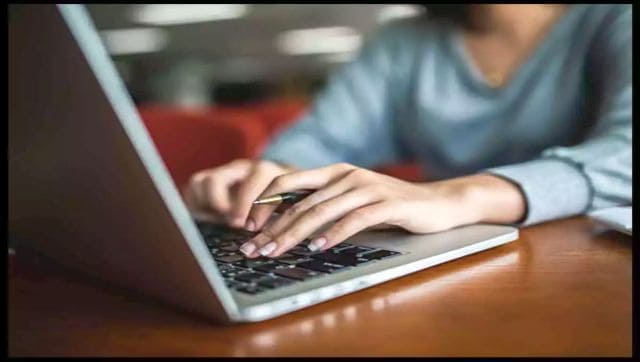 India
The recruitment drive for RO and ARO posts is being carried out to fill a total of 337 vacancies of which 109 openings are for special recruitment and 228 posts are for general recruitment
India
The projects include the newly built fertilizer plant of Hindustan Urvarak Rasayan Limited (HURL), AIIMS building and ICMR's regional unit Regional Medical Research Centre