Free Basics: India needs unprecedented models; don't throw the baby out with bathwater
If everyone agrees that poverty is a bad thing and should be driven away quickly, and Internet is a useful tool to do it, what's wrong with actually trying to implement the idea and see if it works?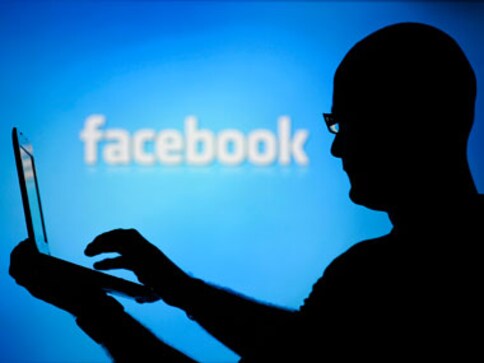 In the 1970s and even 80s, industrialists in Bengal would reach for sorbitrate pills whenever they heard just two words: 'trade union'.
Militant trade unionism — often on flimsy grounds — and slow economic growth that fed off one another resulted in the shutting down or flying away of most businesses.
The Left-fuelled militant activism eventually resulted in two things. One, the Left Front government, albeit belatedly, realised its folly and tried to aggressively woo and make special zones for industries. Two, devoid of opportunities, it robbed Bengal's workforce of bargaining power. The trade unions these days are helpless when faced even with sharp decline in wages and worker benefits compared to national average.
What Bengal lesson teaches us is that absolutist positions are usually counter-productive. And businesses and businessmen aren't necessarily evil.
The issue needs a revisit because of the way the Net Neutrality debate is being fashioned in India with Facebook pushing through its ad campaign in support of 'Free Basics', which it claims will enable billions to become connected to the Internet.
Activists, on the other hand, accuse Facebook of trying to mislead India's gullible billions and trying to compartmentalise the Internet which they say should always remain free and fully unfettered.
As things now stand, the Telecom Regularity Authority of India (TRAI) has asked Facebook to put its 'Free Basics' program on hold.
What nobody disagrees with is that India has a lot of very poor people and that they need urgent intervention to help them out of poverty. How should it be done?
The governments, both at the Centre and the states, do have their plans and programs but if we trace India's rate of growth and poverty reduction in the past few decades, it is still not happening fast enough.
In fact, during the Paris climate summit (COP21), India argued for 'climate justice', stating that stricter emissions targets would compromise efforts to boost living standards of more than a quarter of its 1.2 billion population which still lives in poverty.
This is where the private sector can help.
With the benefit of technology, poverty can be alleviated faster if there is a collaboration between communities. The United Nations has made poverty alleviation through Internet a part of its Millennium Development Goals (MDG) programme and in a summit attended by 140 countries, has asked participants to harness the many ways in which Internet can help eradicate poverty, educate people, sustain the environment and create healthier populations.
If everyone agrees that poverty is a bad thing and should be driven away quickly, and Internet is a useful tool to do it, what's wrong with actually trying to implement the idea and see if it works?
A 2010 World Bank/IFC report, in fact, indicates that for every 10 percentage-point increase in high-speed Internet connections there is an increase in economic growth of 1.3 percentage points.
What is Facebook trying to do?
CEO Mark Zuckerberg says his company aims to bring basic, affordable connectivity to billions of world's poor. It obviously includes Indians too. Facebook claims its "Free Basics" service will make Internet accessible to more people by providing them access to a range of free services like news, maternal health, travel, local jobs, sports, communication, and local government information.
Zuckerberg contends that Internet connectivity is a basic human right and says connecting everyone is one of the fundamental challenges.
UN officials estimate that half the world does not have reliable access—especially women and girls, whose education is vital to development. It's part of a stated UN effort to bring Internet access to "everyone in the world by 2020" so that extreme poverty can be eradicated by 2030.
In India, the Centre's Digital India program is also a step in that direction. Clearly, reduction of poverty through Internet isn't an outlandish idea any more.
Zuckerberg got Microsoft founder Bill Gates, Jimmy Wales, co-founder of Wikipedia, and U2 frontman Bono to sign a declaration, pledging to aiming their collective resources towards this goal.
What are the charges against Facebook?
Activists say they are opposed to Facebook's plan because it is attempting to "disconnect Indians from "full Internet" and that the US company is launching a "digital apartheid" giving the poor only Facebook but denying them other sites. The activists claim this isn't a charity at all from Zuckerberg, rather a land grab of India's wireless spectrum aiming to further their business and push up stock prices.
They allege that it's all a big scam, and Facebook has pushed its dubious platform through in "helpless African nations" who have no "activists" like them to show them the truth.
Why the absolutists are wrong:
At the outset, let's understand that the activists are right to the extent that Zuckerberg isn't launching a charity with 'Free Basics.' It obviously has a profit motive. But the real question is, what's wrong with that?
Fact is, though India is among the top three countries by the number of Internet users, they account for just 352 million, which means a very small percentage of Indian population use up almost 90 per cent of data. What we miss in the media hype over launching of an iPhone or Nexus is that India still has just 27 per cent Internet penetration. China and the USA have clocked 51 per cent and 87 per cent, respectively.
Internet is still the reserve of India's elites. And we need a game-changing policy to distort the field and bring faster connectivity. If Internet can alleviate poverty, this needs to be done quickly.
Now, if Facebook has a model where it may bring faster yet limited connectivity to those who are outside the Internet perimeter, why should it be shouted down from a position of moral relativism?
Yes, Facebook stands to gain massively if Free Basics is allowed but a better connected world may actually work in favour of local economies.
Remember what happened in Bengal over Singur incident? The Tatas were driven out of Bengal over a car-making project. Did it harm the Tatas? No. Did it harm Bengal? Absolutely. It robbed the state of creating jobs for thousands directly and another few thousands indirectly over ancillary industries.
Facebook is clearly trying to maximise profit by trying to bring people on to its platform. But is profit-motive a wrong concept in business?
The very concept of Net Neutrality is actually questionable. The big players such as Google, Apple or Microsoft have exploited the very concept of Net Neutrality and benefitted disproportionately from supposed 'free Internet'. Google, in fact, has run foul of anti-trust laws in many countries.
Therefore, the argument is this:
Which is better? Should we let market forces decide Internet penetration with smart regulation from government to ensure that the dual task of faster connectivity and relative level-playing field is achieved?
Or should we give in to militant net activism to maintain status-quo? Which is to preserve expensive Internet data for the minuscule elites?
The answer should surprise no one.
Explainers
Democratic lawmaker Aisha Wahab introduced the bill just a month after Seattle voted to outlaw caste discrimination. This issue has come to the fore in California since 2020 when the employment regulator sued Cisco Systems on behalf of a low-caste engineer. But some claim it will further fuel instan
World
The adjustments reflect a movement that is currently underway at museums all over the world, spurred by Russia's invasion of Ukraine
Explainers
The early days of March have seen record-breaking temperatures in parts of Argentina. Experts say that while the La Nina weather phenomenon has driven the heatwave, climate change may be making matters worse