Four new Supreme Court judges take oath of office taking total number of judges in apex court to sanctioned strength of 34
The four news judges are Krishna Murari, S Ravindra Bhat, V Ramasubramanian and Hrishikesh Roy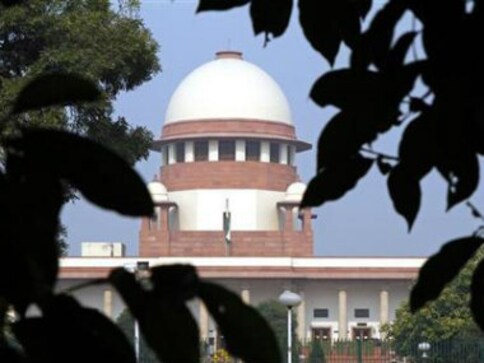 Four new Supreme Court judges took oath of office on Monday, taking the total strength of judges in the apex court to 34

Chief justice of India Ranjan Gogoi administered oath of office and secrecy to justices

The four news judges are Krishna Murari, S Ravindra Bhat, V Ramasubramanian and Hrishikesh Roy
New Delhi: Four new Supreme Court judges took oath of office on Monday, taking the total strength of judges in the apex court to 34. Chief justice of India Ranjan Gogoi administered oath of office and secrecy to justices Krishna Murari, S Ravindra Bhat, V Ramasubramanian and Hrishikesh Roy in a simple function in courtroom one.
The appointment of the four judges takes the number of judges in the apex court to the total sanctioned strength of 34. Justices Murari and Bhat headed the Punjab and Haryana and Rajasthan high courts respectively.
Justices Ramasubramanian and Roy headed the Himachal Pradesh and Kerala high courts respectively. The Centre had on Wednesday cleared the names of the four high court chief justices, who were recommended by the apex court Collegium on 30 August for elevation as apex court judges.
also read
India
The Supreme Court announced a six-week interim bail to former Delhi minister Satyendar Jain on medical grounds. The AAP leader, who has been in prison since last May, was admitted to the ICU of LNJP Hospital after he collapsed inside Tihar jail
Explainers
The Supreme Court stayed an unusual order of the Allahabad HC asking Lucknow University's astrology department head to decide if a woman, an alleged rape victim, is 'manglik'. A person born under the influence of Mars is said to have 'mangal dosha', which Hindus believe brings ill luck
India
The former cabinet minister has been in custody since May 2022 over his alleged involvement in a money laundering case. The order was passed by a vacation bench comprising Justice JK Maheshwari and Justice PS Narasimha