Four Jharkhand Police constables, abducted by Pathalgarhi supporters on 26 June, rescued from state's Khunti district
The constables who were deployed at the house of the BJP leader at Anigada-Chandihdih village were abducted by supporters of Pathalgarhi on 26 June
Ranchi: Four policemen, who were abducted on 26 June from BJP MP Karia Munda's residence in Khunti district of Jharkhand, were today rescued from a place in the same district, a senior police officer said.
Deputy Inspector General of Police A V Homkar said that four policemen were rescued from Diling Bara area in Khunti district this morning. "All of them are safe," he said. Earlier police had given the number of abducted policemen as three.
The constables who were deployed at the house of the BJP leader at Anigada-Chandihdih village were abducted by supporters of Pathalgarhi on 26 June. Pathalgarhi is reportedly a practice in which villagers inscribe various tenets on huge stone slabs and ban outsiders in the area. The police had said that 'Pathalgarhi' supporters had taken out a procession on that day and barged into Munda's house and took away the policemen. They had also snatched their weapons.
Munda was not in the house when the incident took place. The Khunti district administration had yesterday announced a reward of Rs 50,000 for those giving information about the whereabouts of the abducted policemen. The police on Tuesday had taken action against some 'Pathalgarhi' leaders in the district by attaching their properties.
On Wednesday, the police had fired tear gas shells and used batons to disperse a mob obstructing their search operation to rescue the abducted policemen.
India
As per the Niti Aayog's Multidimensional Poverty Index, 51.91 percent population of Bihar is poor, followed 42.16 percent in Jharkhand and 37.79 percent in Uttar Pradesh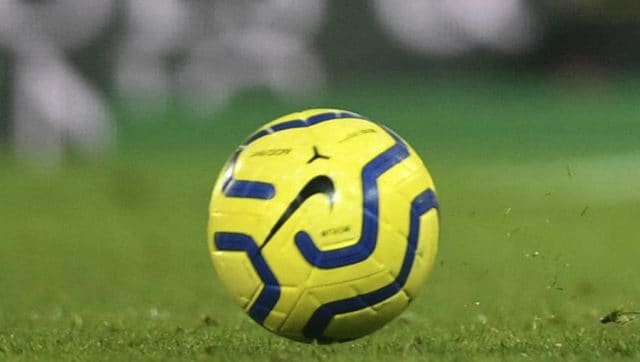 Sports
The Jharkhand teams for the Santosh Trophy and women's championship are scheduled to report on 25 November and 28 November respectively.
India
The banned outfit has called for a nationwide bandh on Saturday to protest against the arrest of its top leader Prashant Bose alias Kishan Da