Four drown in temple tank in Tamil Nadu after rush of 2,000 devotees results in stampede
The tragedy occurred when more than 2,000 devotees tried to join the trident-carrying temple priests in taking a holy dip in the tank on Monday morning.
Tiruvannamalai: At least four persons drowned in the tank of famous Lord Arunachaleswarar temple at Tiruvannamalai on Monday when a stampede broke out as hundreds of devotees jostled to take a holy dip on the auspicious occasion of Mahodaya Amavasya.
The mishap occurred at the Ayyan Theerthavari Kulam when more than 2,000 devotees tried to take a holy dip along with the priests of the temple who entered the waters with the sacred trident on Monday morning, police said.
Four persons identified as Punniakodi, Venkatraman, Siva and Manikandan, who were assisting the temple chief priest in the prayers, drowned in the tank, police said.
Police sealed the tank entrance and rescued about 50 people who were trapped in the stampede.
The priests had performed special poojas for the trident since midnight Sunday and also for the presiding deities Lord Arunachelswarar and Sri Abhidhakujambal culminating in the Maha deeparathanai (aarti).
The ceremony was followed by "theerthavari" (holy dip) early Monday morning. As the priests took the dip holding the trident, devotees gathered there too attempted to follow suit, triggering the stampede.
District Collector A Gnanasekaran and DIG of Police Tamil Chandran along with other senior officials rushed to the spot and oversaw the rescue operations.
Bodies of the four victims had been retrieved but Fire and Rescue service personnel were continuing the operations to look for any more possible victims, the DIG told reporters.
Mahodhaya amavasya (new moon day) is considered very auspicious as it repeats only once in 30 years or so and a large number of people had gathered to worship their forefathers and also take a holy dip.
PTI
Find latest and upcoming tech gadgets online on Tech2 Gadgets. Get technology news, gadgets reviews & ratings. Popular gadgets including laptop, tablet and mobile specifications, features, prices, comparison.
News & Analysis
There's a new touchscreen FPS in town. But what sets The Drowning apart from other FPS games on touchscreen devices is the control scheme...
India
In an unfortunate incident that took place at Australia's Moonee beach on Monday, two Indian nationals drowned whereas another is still missing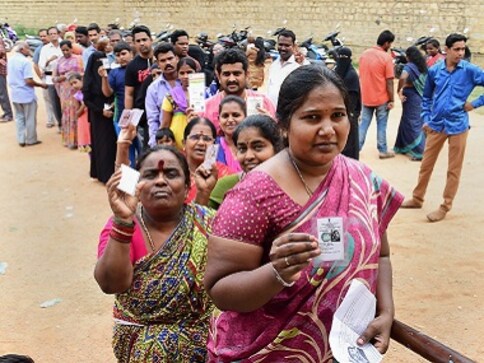 Politics
D Venugopal of the DMK won the seat in 2009. In 2014 elections, R Vanaroja of the AIADMK snatched the seat from him.