Four arrested on terror charges in Maharashtra: ATS may call Sanathan Sanstha chief Jayant Athawale for questioning
Maharashtra police is probing whether the four men arrested on terror charges recently have links with any radical Hindu outfits, and it may question the head of one such organisation, Sanatan Sanstha
Mumbai: The Maharashtra police is probing whether the four men arrested on terror charges recently have links with any radical Hindu outfits, and it may question the head of one such organisation, Sanatan Sanstha, a senior official Tuesday said.
Vaibhav Raut, who runs a cow protection outfit and was first to be arrested, claimed on his purported social media account that he was associated with the Sanatan Sanstha.
The Hindu organisation, whose headquarters is in Goa, has denied that he was its member.
"The probe has shown that the arrested men have visited different parts of the country, including Goa," the senior police official said.
"The Anti Terrorism Squad (ATS) is probing their links with radical Hindu organisations, their masterminds and their motives," he said, speaking on the condition of anonymity.
When asked if Jayant Athawale, the head of the Sanatan Sanstha, would be questioned, the official said, "If necessary, we will call him for questioning."
Raut, Sharad Kalaskar, Sudhanwa Gondhalekar and Shrikant Pangarkar were arrested by the ATS of Maharashtra Police over the last ten days, and explosives and firearms seized from Nallasopara, Pune and Solapur.
The ATS had said they were planning to carry out blasts ahead of Independence Day and Bakri Eid.
The official said the accused operated "in silos", communicating with each other in code words. "Everybody had a specific role which others in the group did not know," he said.
"They may have received training in bomb-making through the Internet, and further training in handling of arms and explosives in neighbouring states," said the official.
According to the official, Pangarkar, who was arrested two days ago, allegedly played the role of "facilitator and provider".
"The ATS is also probing financial trails of the accused and analysing their bank accounts for the last six years," he said.
After his arrest by the ATS, Kalaskar allegedly revealed that he and his friend Sachin Andure were involved in the killing of rationalist Narendra Dabholkar following which the CBI arrested Andure.
Asked about the state's earlier proposal to ban the Sanatan Sanstha, another official said the state government had sent the proposal to the Centre in 2011, following which the Union government sought more information.
A fresh report proposing a ban was submitted again to the Centre in 2015. "If the state government asks, we will add details of the present case to the earlier proposal," said the police official.
Following the arrests in the present case, opposition Congress and Nationalist Congress Party (NCP) had demanded a ban on the Sanstha.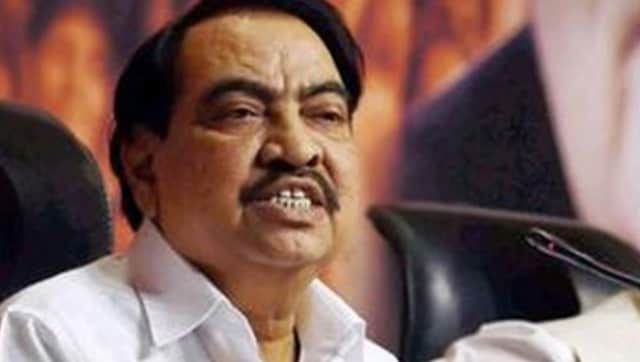 India
A single bench of Justice N W Sambre directed Mandakini Khadse to appear before the Enforcement Directorate (ED) every Tuesday and Friday from 17 October to 29 November
First Cricket News
The Governing Council of the IPL had issued the 'Invitation to Tender' (ITT) document on payment of the non-refundable tender fee of Rs 10 lakh on August 31. It had earlier extended the date till 10 October.
India
What happened in Lakhimpur Kheri was a murder of the country's Constitution, a violation of the law and a conspiracy to kill the food-provider farmers of the country, said Shiv Sena Rajya Sabha lawmaker Sanjay Raut