Forget what Mahesh Sharma said, is India really safe for women tourists from abroad?
All the political brouhaha aside, it looks like what Union Minister Mahesh Sharma said about women travellers has neither been said nor observed for the first time.
The media outrage on Tourism and Culture Minister Mahesh Sharma's advise to the foreign women tourists in India to not wear skirts has given BJP's political rivals an opportunity to corner the Modi government yet again. Sharma, on the other hand, has tried to justify his comments stating he was talking only in the context of religious spaces and that his comment was a mere advisory and not a blanket ban.
On Sunday, while addressing a press meet in Agra, the Union Culture and Tourism Minister asked women foreign tourists to not wear skirts and said they should refrain from venturing out alone at night for their own safety. After this wide swept outrage in media and political circles have been doing rounds.
However, all the political brouhaha aside, it looks like what Sharma said has neither been said nor observed for the first time. A look at the advisory issued by several western nations to their citizens travelling in India reflects that they share similar sentiments and are as apprehensive of women's safety as the minister.
The British advisory to its citizens, while they travel in India, advises women travellers to respect local dress codes and customs and avoid travelling to isolated spots, besides cautioning all British nationals to avoid offending religious sentiments. Canadian tourist advisory also resounds similar cautions. It states, "Dress conservatively, behave discreetly and respect religious and social traditions to avoid offending local sensitivities. Physical contact, such as holding hands, between men and women in public is frowned upon." Similarly, the US also issues similar cautions to its nationals while they visit India. Besides this, these nations also caution their citizens against rampant crimes against women, tricksters, violence, and the general situation of law and order.
While all of this should surely leave not just the government but all Indians red-faced, it's not something that we can completely deny. Our image as a country deemed unsafe for foreign nationals and women in general is a hard one to shake off.
However, it will also be unfair not to point out that the tourist advisory for women travelling alone generally entails such precautions. The US Passport and International Travel Department advises solo women travellers to remain watchful of their surroundings and to respect local customs. It also advises them against venturing out at night and visiting isolated places. "Each country that you visit will have different local laws and customs about women's clothing and appearance. For example, what you wear in a mall in Mexico might not be acceptable in a mall in the United Arab Emirates," the advisory reads.
Canada too advises its women nationals to practice similar precautions while travelling abroad. "The fact that activities, such as wearing a bikini or having premarital sex, are legal in Canada doesn't mean they'll be so in a foreign country. Based on your research, develop a risk-management strategy outlining hazards you should be aware of and precautions you can take," the Canadian advisory for women travellers reads. The advisory also warns against venturing out alone at night stating, "Understand that, in many parts of the world, "decent" women don't go out alone after dark, and doing so could put you at risk."
Also, while this is nothing to be proud of, but we are not the only nation in the world where such restrictions are advised and often imposed on foreign nationals.
Travel advisory to Afghanistan, while seriously outlines the threat of terrorism in the country, doesn't fail to mention that public display of affection, homosexuality and dresses considered immodest according to the local culture should be avoided. Canada warns its tourists that safety is a major concern and travel plans to Afghanistan should at best be avoided.
Similarly, Turkey too outlaws something as common as smoking in areas other than those specially dedicated for it. Britain advises its nationals to dress modestly while visiting a mosque or a religious shrine. The UK also warns that homosexuality and public display of affection though not illegal is frowned upon in the society. Australia too issues similar warnings to its nationals travelling to Turkey.
Most travel websites also guide travellers to remain watchful of local culture and constraints while travelling in Middle East. Head scarves are recommended for women travellers and they are advised against wearing short or skimpy clothes. "Modestly for men (i.e no shorts) and for women, a headscarf is an essential and absolutely no bare arms or bare legs," a travel website advises people planning a trip to the region.
However, the travel advisories issued by most western countries for their citizens while they visit China or Japan should inspire us to improve upon our standards. Most countries, including Canada, US and UK deem China and Japan considerably safe.
In China they mostly point out petty thefts, pick-pocketing and bicycle theft as crimes that one should watch out for. In Japan, most travel advisories caution against the strict laws and the difficult conditions meted out to criminals.
"Conditions in detention houses and prisons are difficult. The rules are rigid and an infraction can result in solitary confinement and loss of privileges," the Canadian advisory warns. Similarly, UK too warns of the stricter regulations observed in Japan, "Penalties for most offences tend to be more severe than in the UK. Detention, including for minor offences, is generally longer than in the UK and prison regimes in Japan are very strict." The UK advisory also adds that Japanese although friendly are reserved. "Most Japanese people are very friendly and welcoming but can be reserved. Loud, boisterous behaviour is not as acceptable as it is in the UK," it says.
World
The Quad summit will take place amidst China's aggressive behaviour in the resource-rich South China Sea.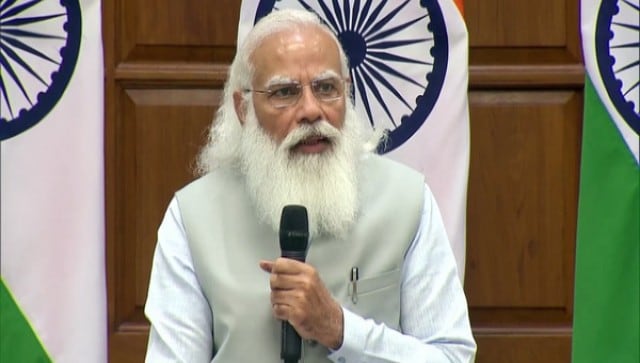 World
Modi said mutual recognition of vaccine certificates would ease international travel amid economic constraints. He also mentioned that India is ramping up production capacity of existing vaccines so that supplies to other countries can be resumed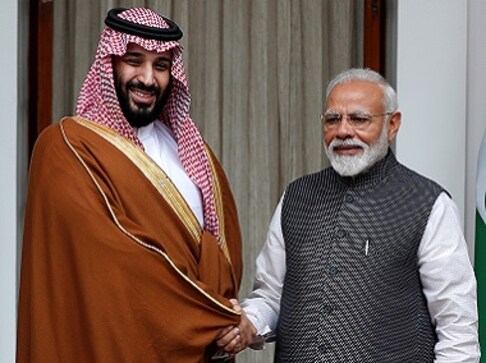 World
India's ties with Saudi Arabia, one of the world's leading oil producers and host to nearly three million Indians, have generally been on an upswing