For H1B workers who filed for Green Cards close to 2008 crash date, latest visa bulletins sparking quiet optimism
Seen through the lens of folks who have applied in years later than 2011, the US visa bulletin is an unbearably slow animal but the mood is upbeat for those who filed for Green Cards in the years just before or around the time of the Great Crash of 2008.
Slowly but surely, there's a pattern that's taking shape in US Green Card waitlist for Indians in the US. After poring over several months' worth of back to back visa bulletins, the crucial metric of reference dates when GC hopefuls are asked to submit the final tome of documentation is moving at a reasonably consistent and predictable clip - a trend that's sparked quiet optimism among those who're inching closer to permanent residency in the United States.
H4 news flash: There will be no movement on the H4 EAD decision until June.
Department of Homeland Security told a Washington D.C court on February 28 that "significant revisions" have been made to a draft 'proposed rule' that was to be made public in February intending to revoke work authorizations of H4 visa holders in the US. The USCIS is saying that the proposed change  requires a "new economic analysis" that will take several weeks to complete. 
Related link: Save Jobs USA versus DHS
The US State Department's monthly visa bulletin lists the 'priority dates' of people who are allowed to get Green Cards that month.
Washington DC based Anirban Das has a February 2009 priority date and he's "almost there". Das has filed for a Green Card under what's called the EB2 category which caters to people with 'advanced degrees'.
The two charts of consequence for Das and tens of thousands like him who would have filed in 2008/ 2009 are the 'Date of Filing' and 'Final Action Dates'. One tells you when you file your documents (Dates of Filing) and the other (Final Action Dates) tells you how soon the US can actually give you a visa. The closer the two dates from these two charts are, the sooner the intersect. In the March bulletin, for instance, you can see how closely these two dates are moving for those who filed EB2 in the first year of Obama's Presidency. The EB3 has historically lagged in the caste system of Green Cards - these are folks who are unable to prove, with essential paperwork, either "exceptional" talent or an advanced degree.
March 2018 bulletin, 'Dates For Filing'
EB2: February 8, 2009
EB3: January 1, 2008
March 2018 bulletin, 'Final Action Dates'
EB2: December 8, 2008
EB3: December 1, 2006
Das, mentioned above, leads an advocacy group Skilled Immigrants in America which is pushing for a major overhaul of the legal immigration system so Indians on the Green Card waitlist with an average wait time of 10-15 years don't have to live with prolonged uncertainy and its attendant pressures on families.
As on date, at least ~1.5 million Indians are waiting in the queue. While Indian-H1B worker led advocacy to remove these backlogs is beginning to wade into the offices of policy mavens in Washington DC, the current state of government gridlock is not melting soon enough. For Indians with an average wait time of ~ 10-15 years for permanent residency, chances of a swift breakthrough seem sketchy at best.
Yet, if you slice this GC club from a monolithic block into two distinct categories, the last few months of visa bulletins have begun delivering a steady trickle of good news for at least one cohort - like the one Das belongs to.
Seen through the lens of folks who have applied in years later than 2011, this chart is an unbearably slow animal but the mood is upbeat for those who filed in the years just before or around the time of the Great Crash of 2008.
In this blog, we are leaving out the EB1 category (A listers of extraordinary ability) and focusing only on the EB2 and EB3 categories over a period of approximately the last 6 months.
Back in 2007 and 2011, the priority dates lurched forward surprising many. "We need a movement like that again," says Rashi Bhatnagar, a battle scarred veteran of the fight for employment authorisation for H4 dependants of H1B workers.
"We need a miracle. For people like us who have a priority date of 2012, the pace at which the visa bulletin is moving is just too slow," says Bhatnagar.
Das, another weary soldier of the H1B creed, explains the background: "If you go back to 2012, the (filing) dates went up till 2010 which basically means there was almost no backlog at all. Fast forward to 2018 and we are still stuck with an average 10 year wait. The aggresive forward movement in earlier years was met with a steep retrogression."
Das accepts that what might deliver for him after a 10 year wait is a bitter struggle for those who arrived later.
"Yes, there are two ways to look at this. The government, at any point in time, knows how many people are waiting. They can move the unused visas from other countries' quotas to clear up the backlogs in the India list. But instead, we are seeing at least a couple of thousand visas from the EB3 category being moved hurriedly to the EB1 category just before the new fiscal year begins," says Das, who has gone deep into the fine print of legal immigration before he began advocating for his ilk.
How often do you peep into the visa bulletin, hoping something's changed, we ask Bhatnagar. "Arre, mat poocho (Don't ask me that)" she laughs.
Some others have not looked at the bulletin for years.
Either way, it has made precious little difference.
Those who can live with a 10-15 year worldview hang in there, the fresh crop like Vikram Rangnekar decide "the Green Card will never come" and move to Canada, some get their Green Cards and cross over into another world. "Haan, sab bikhar jaate hain..." as one lady says.
And before you know it, a long winter ends and a new H1B season begins, like it will this month - thousands of bright eyed techies will pitch tent in some corner of a foreign field and soon learn about an enigma called the US visa bulletin.
Related: For students on F1 visas, the job hunt has rarely been tougher
Find latest and upcoming tech gadgets online on Tech2 Gadgets. Get technology news, gadgets reviews & ratings. Popular gadgets including laptop, tablet and mobile specifications, features, prices, comparison.
World
Trump's former fixer likened his loyalty to the president to a mental illness and said he thought of himself as an alcoholic or drug user in need of an intervention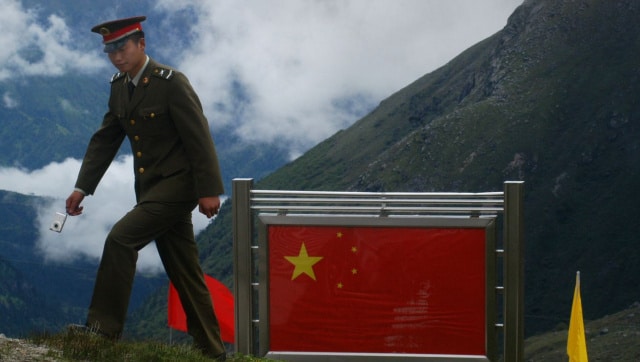 India
In recent years, Beijing has frequently upped its expansionist rhetoric over Arunachal Pradesh and sought to needle India over the issue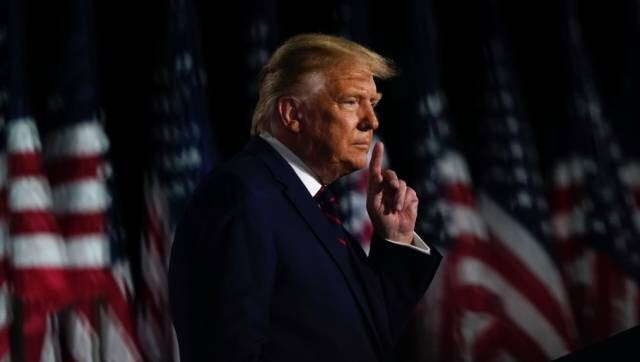 World
Amy Dorris told The Guardian that Trump sexually assaulted her in his VIP suite at the US Open tennis tournament in New York, a claim the US president denied via his lawyers