Floods ravage Bihar as death toll jumps to 367; over 82 killed in Uttar Pradesh deluge
Floods in Bihar claimed 26 more lives though the situation in deluge-battered Assam; West Bengal inched closer to normal with water receding in most of the affected parts
Guwahati/Kolkata/Lucknow: Flooding in Bihar claimed 26 more lives on Wednesday, though the situation in deluge-battered Assam and West Bengal inched closer to normal with water receding in most of the affected parts of the two states.
Officials said the flood toll mounted to 367 in Bihar, where 1.58 crore people are affected in 19 districts.
There was no let up in the situation in Uttar Pradesh as the swirling waters of the rivers emanating from Nepal wreaked havoc in vast swathes of human habitation, officials said.
The death toll in the UP floods stands at 82. As many as 2,855 villages in 24 districts are inundated and more than 22 lakh people affected. Nearly 50,000 people have taken shelter in relief camps.
Army choppers, and NDRF and PAC personnel continued relief and rescue operations in the severely-hit areas.
The release of water into the rivers emanating from Nepal and incessant rains impeded rescue work and evacuation of people to safer areas, the office said.
Many rivers were flowing above the danger level mark at several places, according to the Central Water Commission.
The situation in Assam improved considerably, although Morigaon reported one more flood-related death. Nearly seven lakh people are grappling with the flooding across 11 districts.
The third wave of the devastating floods has so far claimed 71 lives across Assam. The toll this year in flood-related incidents in the northeastern state has gone up to 155.
Around 2.86 people are marooned in Morigaon, the worst-hit in the state. 1.47 lakh people were suffering due to the deluge in South Salmara.
As many as 770 villages were under water and 50,000 hectares of crop area was inundated.
The authorities are running 146 relief camps and distribution centres in eight districts, where 29,161 people have taken shelter.
The situation in the flood-ravaged districts of north West Bengal improved further as water receded from most of the submerged in the absence of major rainfall in the region, a senior official of the state disaster management department said on Wednesday.
There was no report of any death from the six deluge-hit districts. The flood toll has plateaued at 152, he said adding that distribution of relief material, including cooked and dry food, pulses and medicines continued.
Out of nearly 800 relief camps opened in the six districts of Coochbehar, Malda, Uttar Dinajpur, Dakshin Dinajpur, Alipurduar and Jalpaiguri, around 500 are operating wherein close to four lakh people area putting up, he said.
In the worst-affected Malda district, many areas are still under water, but the situation is improving as markets reopened with the receding of water from the inundated areas.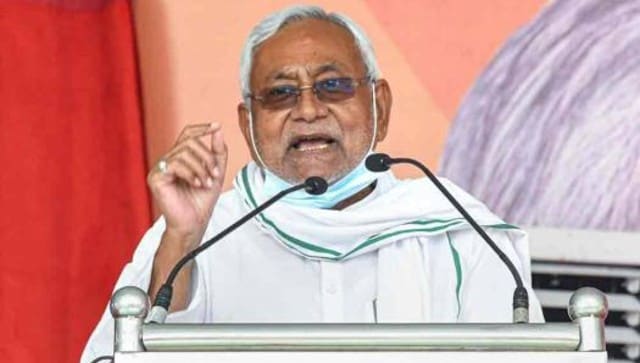 India
The Bihar chief minister said the state Assembly has passed unanimous resolutions twice in 2019 and 2020 in favour of a caste-based census.
World
The toll in western Germany's Rhineland-Palatinate state, home to the badly hit Ahrweiler county, rose to 98. Belgium confirmed 27 deaths
India
Modi's visit to his Lok Sabha constituency in UP comes as political activities gather pace in the BJP-ruled state which goes to Assembly polls early next year