Floods in Manipur cause food shortage, power cuts
The Imphal-Silchar highway (NH-37) is already blocked due to multiple rockslides. The situation was further aggravated when torrential rains caused floods.
Imphal: On Monday, Manipur was on the verge of being cut off from the rest of the country after rockslides hit the Imphal-Dimapur highway (NH-2) near Kohima in Nagaland, even as torrential rains continued to wreak havoc in the state.
The Imphal-Silchar highway (NH-37) is already blocked due to multiple rockslides.
Besides this a portion of the Imphal river bank, measuring over 100 ft, was breached near Kyamgei in Imphal on Sunday night, washing away and submerging hundreds of houses.
Villagers told IANS that when they went to the Irrigation and Flood Control department to take flood control materials, the officials told them that they had nothing to give them that would help the villagers with flood control.
The government has been maintaining that flood control materials were well in stock and available for the people.
Meanwhile, water also entered the power sub-station at Mayang Imphal forcing the officials to shut it down.
An official said: "The power supply will be stopped till the situation improves."
Due to rockslides, the border town of Moreh was already cut off.
Tamenglong district is also cut off from other parts of the state and has been without power for several weeks as transmission lines were brought down during cloudbursts.
Farmers have incurred staggering losses as the standing crops and vegetables were destroyed.
Some fish farmers said: "The flash floods have destroyed our farms. Fish worth lakhs of rupees swum away in the flood waters."
Due to overflowing and breaching of banks of major rivers in Thoubal district, many villages were now submerged.
Some displaced villagers said: "The government has not come to our rescue. Evacuation and relief centres are yet to be opened. We are facing problems in arranging food since everything is under water now."
There were demands for providing food packets since cooking was difficult in view of the surging flood waters.
An official told IANS that members of the state disaster response force were being rushed to the areas where there were major floods. "But the members faced obstruction from those who had blockaded the road," said the official.
The protesters were demanding the arrest of three Muslim youths who had opened fire at some women and students at Nungrei on 17 April, injuring 14.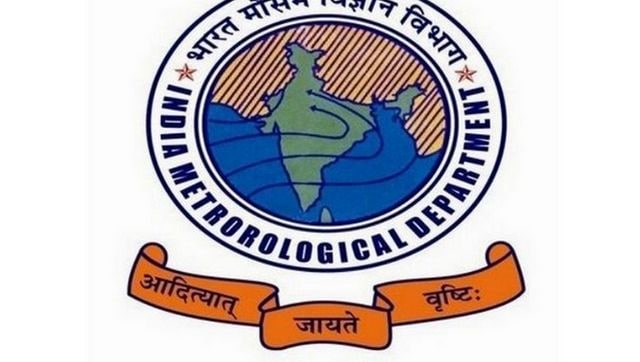 India
As per the Regional Meteorological Centre (RMC) in Mumbai, up to 30 milimetres of rainfall was recorded in areas like Malvani, Borivali and Dahisar till 11 am
India
Some people might still be trapped under the rubble and the search and rescue operations were on, according to civic and fire brigade officials
India
The IMD has also issued an orange alert for the next four days for Palghar, Thane, Mumbai with a forecast of extremely heavy rain at isolated places