Floods in Kaziranga good for ecosystem, but animals need protection: WTI
The floods actually help in maintaining Kaziranga's ecosystem say wildlife experts
Hyderabad:The floods that hit Kaziranga National Park in Assam, a UNESCO natural heritage site, actually help in maintaining its ecosystem, but various steps need to be taken to ensure that animals there do not face threat to their lives, wildlife experts say.
"Kaziranga National Park and Manas National Park (both in Assam) cannot be world heritage sites without the flood. When Brahmaputra floods and goes back, the grass grows again. That is why there are so many deer and so many tigers. The ecosystem is kept alive by the new grass and new growth which is because of the floods. So its good for Kaziranga, but bad for individual animals," Vivek Menon, Executive Director of conservation organisation Wildlife Trust of India (WTI), told PTI at the ongoing UN convention on biological diversity.
A large number of animals are believed to have perished due to the recent floods in Kaziranga and some poached when they tried to escape.
PC Bhattacharjee, Executive Trustee of WTI and a former professor, suggested that the animals can be rescued in boats in flood situations and high rise platforms be provided to enable animals to save themselves.
"Floods will be there. You have to cope with human beings and animals. Now animals do not know where to go. So, there must be high lands and provisioning for flood during stress. Flood preparation should be good. Its like a disaster preparation," he said here.
The government has to take major steps in saving the animals with others, including voluntary organisations, supporting the efforts, he said.
MK Ranjitsinh, chairman of WTI, said measures like erecting platforms and bringing nearby hills under the control of the park to prevent poaching can be done to ensure that no harm is caused to the animals. Some platforms have already been put in place.
Secondly, the traffic on nearby road need to be regulated to prevent road kill, he added.
PTI
Find latest and upcoming tech gadgets online on Tech2 Gadgets. Get technology news, gadgets reviews & ratings. Popular gadgets including laptop, tablet and mobile specifications, features, prices, comparison.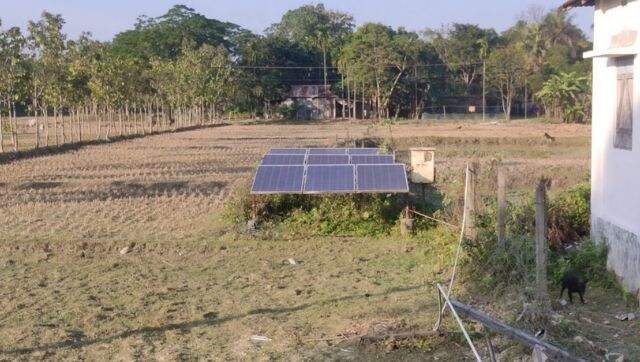 Lifestyle
The situation was vastly different some years ago, when water was scarce, farming was not an option and the community was forced to venture into the forest to earn a living. They encountered elephants, leopards and other wild animals in the reserve.
World
Over a million people in southern Madagascar are facing potentially life-threatening shortages of food, water and health assistance.
science
While the species may be able to acclimate to near-term ocean acidification, the environmental effects of acidification and hypoxia may be challenging.