Floods in Bihar: Over 23 lakh affected, NDRF teams rushed for rescue operations
Of the 38 districts in Bihar nearly 20 are sabotaged by the recent floods with many areas, specially the riverine belt of 12 districts badly reeling under water.
Over 22 people have been killed and 23.71 lakh affected in the Bihar floods with many areas, specially the riverine belt of 12 districts, submerged.
Bihar is facing one of the worst floods in the decade despite receiving less than normal rainfall as all the major rivers flowing through the state are in a spate. Ganga, Sone, Punpun, Burhi Gandak, Ghaghra and Kosi rivers have affected 23.71 lakh people in 1,115 villages living in 12 districts of the state, a statement from the Disaster Management Department said.
Of the 38 districts in the state, nearly 20 have been affected by the recent floods.
Bhojpur district, which accounted for the maximum number of deaths, reported 12 deaths followed by Vaishali (6), Bhagalpur (2) and one each in Buxar and Lakhisarai district.
On Tuesday, at least one person was killed as a boat carrying 25 people overturned in Punpun river in Aurangabad, Bihar. As per the latest reports, at least 18 people are still missing, which includes some school children who were on the boat.
Aurangabad (Bihar): 1 dead, 6 rescued after a boat capsized in Punpun river, search and rescue operations underway. pic.twitter.com/GEOqefjczr

— ANI (@ANI_news) August 23, 2016
The situation worsened after Monday after water was released from Nepal and adjoining states of Madhya Pradesh and Uttarakhand, leading to further rise in water levels of major rivers in the state, according to a report in The Times of India. Responding to this, the Centre on Monday night rushed 10 National Disaster Response Force (NDRF) teams to the flood-hit areas of Bihar and Uttar Pradesh in order to launch a massive relief and rescue operations to help those marooned in these states.
Bihar Chief Minister Nitish Kumar also met Prime Minister Narendra Modi seeking the Centre's intervention to desilt the river Ganga and also demanding the removal of Farakka barrage which, he insisted was behind increasing silt in the river. Speaking to the media after his meeting with the Prime Minister, Kumar insisted that desilting the river Ganga is the only solution to avoid the almost annual occurrence of floods and making it flow unhindered.
Ganga was flowing above danger mark at seven places in various parts of four districts — Digha ghat, Gandhi ghat, Hathidah in Patna, Bhagalpur and Kahalgaon in Bhagalpur district, Munger district and Buxar district.
River Sone was flowing above the danger level by 129 cm near Maner in Patna.
The 12 flood-affected districts of the state are Buxar, Bhojpur, Patna, Vaishali, Saran, Begusarai, Samastipur, Lakhisarai, Khagaria, Munger, Bhagalpur and Katihar.
The authorities concerned are estimating the crop loss and total areas affected due to the floods. Around 179 relief camps have been set up in the flood-hit areas, giving shelter to 1,07,000 people even as 160 medical teams were providing services. Besides, 49 camps were being run only for animals.
However, an article in The Hindu argues that capacity-building to handle catastrophic weather events is poor, and serious attention is not given to setting up relief camps, creating crisis-proof health infrastructure and stockpiling dry rations and medicines.
Also, given the state's track record in healthcare, the cascading effect of healthcare problems, typical after the flood water recedes, will be another catastrophe that Bihar will have to battle. The situation is oddly reminiscent of the 2008 Kosi floods in the state.
On 18 August 2008, the Kosi river breached its embankment and displaced 45,000 people. According to a paper published in 
India Environment Portal,
the sheer magnitude and expanse of the devastation escalated purely due to the lack of awareness, warning and preparedness for flood disaster. And this is the case when floods are a perennial phenomenon in most parts of Bihar.
According to the United Nations's Development Plan report on the 2008 floods, floods affect the existing inequalities and widen the socio-economic differences. Household level analysis confirmed that the districts affected by floods were vulnerable in terms of human development and have limited access to basic amenities.
Following the 2008 Kosi floods, in addition to minor ailments, more than one in three households reported dehydration/dysentery. Sadly, given the current situation, it cannot be said that the healthcare machinery in the internal parts of Bihar is well-equipped to battle such outbreaks.
The case is not very different this year. Districts like Bhojpur, Vaishali, Begusarai are considered to be among the most backward in Bihar, according to a report in the 
Deccan Herald. 
Once the flood water has receded and the media spotlight has gone off from Bihar, how the state will fare in combating healthcare needs apart from renovation of already dire state of infrastructure remains to be seen.
With inputs from PTI
Find latest and upcoming tech gadgets online on Tech2 Gadgets. Get technology news, gadgets reviews & ratings. Popular gadgets including laptop, tablet and mobile specifications, features, prices, comparison.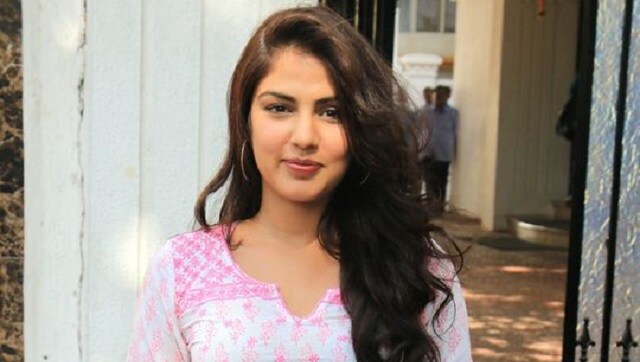 India
The actor has sought transfer of an FIR lodged against her in Patna, in connection with Sushant Singh Rajput's death, to Mumbai
World
The agreement will help UK address a key challenge in supply that vaccine makers are likely to face — shortage of vials to rapidly 'fill and finish' tens of thousands of vaccine doses.
India
The number of people affected by the deluge in Assam increased to nearly 26.38 lakh people while the toll due to floods and landslides reached 123 with one more person dying on Saturday