Flood situation grim in North East: Assam, Arunachal Pradesh on high alert; disaster management teams on stand-by in Meghalaya
A flood alert has also been sounded in Nagaland and three Meghalaya districts as well.
India's two Northeastern states, Assam and Arunachal Pradesh, have been put on a flood high alert after upper riparian state China alerted India on Thursday about the rising water levels in Tsangpo river.
Tsangpo, which enters India through Arunachal Pradesh is known as the Siang river in the state. Further downstream, Siang river joins Lohit and Dibang rivers to form the Brahmaputra in Assam. Thus, a spate in the Chinese river puts both states on a threat of flooding.
According to a Chinese government report, Tsangpo was in spate because of heavy rains in the river basin. The various gauge and discharge stations on the Tsangpo had observed a discharge of 9,020 cumec water on Wednesday, official sources said.
According to the Central Water Commission (CWC) data, water level is currently rising in Beki river (Barpeta district in Assam) and Jiabharali river (Sonitpur district in Assam) in the Brahmaputra basin.
The administrations of East and Upper Siang districts of Arunachal Pradesh and Dhemaji, Lakhimpur and Dibrugarh districts in Assam had sounded alerts on Thursday following the rise in water level in the river.
A senior official of the Union water resources ministry, on Thursday, said it was an unprecedented situation on the Chinese side where Tsangpo broke a 150-year record with swollen waters, prompting China to share the information with India. This was the first time this year that India's neighbour shared the river data with India, the official said.
China began sharing data from 15 May, while it started sharing data for the Sutlej river from 1 June. The sharing of data came after the two sides held talks over the issue in March this year. The data is shared twice daily until October this year.
Meanwhile, a flood alert has been sounded in Nagaland and three Meghalaya districts as well.
Here is a brief look at the situation in the affected states in the Northeastern region:
Arunachal Pradesh
On Friday, the Indian Air Force airlifted as many as 19 people from a flooded island in Arunachal Pradesh. The 19 rescued people — cattle-herders from Assam — were stranded for over 24 hours in East Siang district of Arunachal as the Siang river continued to swell due to heavy rain.
Arunachal Pradesh Chief Minister Pema Khandu personally monitored the evacuation operations from Itanagar, he said, adding that Lok Sabha MP Ninong Ering and Pasighat West MLA Tatung Jamoh along with police and locals helped in rescuing the cattle.
The rest, who were rescued by personnel of National Disaster Response Force and Assam State Disaster Response Force, had gone to Dhemaji adjacent to East Siang for farming.
State Water Resources Department (WRD) chief engineer (West Zone) Likar Angu also directed officials, who have been monitoring the situation round-the-clock, to alert the inhabitants of low lying Jarku, Paglek, SS Mission, Jarkong, Banskota, Berung, Sigar, Borguli, Seram, Kongkul, Namsing and Mer.
Over 1,000 families living along the Siang river have been affected at Mebo area in East Siang, Arunachal MLA Lombo Tayeng said. Tayeng, who is also an advisor to Chief Minister Pema Khandu, said that the Siang river water at present is "totally muddy which indicates that there might be some activities in the Chinese side". The MLA also urged upon the Centre to take up the matter with Beijing and sought flood control measures.
Informing that 15 families of Seram-Ramku village have lost their homes as the flood waters came gushing in, he said most of the inhabitants on the left bank had been rescued to safe places.
Tayeng also assured that Rs 1 lakh each will be provided for their rehabilitation. He also sent a report to Union Minister Kiren Rijiju for action and requested him to facilitate visit of an inter-ministerial central team to assess the situation.
In a circular, the East Siang district commissioner cautioned people against venturing into Siang River for fishing and swimming.
A red alert has been hoisted for residents of Borguli, Seram, Namsing, Mer and Sigar villages on the left bank of Siang as water volume in the river is rising, he said adding it was due to large-scale siltation on the river bed.
Assam
According to official records of the Assam State Disaster Management Authority, at least 50 people have died in flood and landslide in Assam this year. According to All India Radio, at least 15,000 people have been affected by flash floods in Assam's Golaghat and Dhemaji districts.
More than 600 hectares of crop area was severely damaged and over 1,488 people continue to stay in relief camps as low-lying areas remain inundated.
On Friday, over 200 people were rescued from Assam's Dhemaji district. In Lakhimpur and Dibrugarh districts, precautionary measures were taken to prevent loss of life and property in view of a CWC warning, which predicted an "unprecedented" rise in the water level of Brahmaputra, official sources said.
The administration also instructed its officials to keep the army, paramilitary forces ready to reach out to the marooned people and stock food and medicine supplies for emergency situations.
The Inland Waterways department has been asked to keep boats ready for rescuing people from riverine and other vulnerable areas, they said.
Meghalaya
In Meghalaya, the deputy commissioners of West Garo Hills, North Garo Hills and South West Garo Hills have been alerted and asked to keep the disaster management teams ready for any emergency situation in the next 24 hours, official said.
"As a result of the release of excess water by the Chinese government, there may be unprecedented rise in the water level of the Brahmaputra River," a revenue and disaster management official said in an urgent communication to the DCs of the three districts.
West Garo Hills district deputy commissioner Ram Singh said the district authorities are monitoring the situation closely.
"We are monitoring the flood level with districts in upper Assam and CWC bulletins. People living in flood prone areas will be evacuated to upland areas identified by the District Disaster Management Authorities based on information on the water level," he said.
The excess water will, however, take a few days to reach the West Garo Hills district, he added.
Nagaland
Incessant rain in Nagaland since July have caused floods and landslides in several areas claiming at least 12 lives and rendering thousands homeless. The Chief Minister of Nagaland, Neiphiu Rio, tweeted seeking help — with a video showing the damage that is caused in Nagaland due to this rain.
Major roads, including NH-29 was severely damaged, while landslides isolated several villages from the mainland. At least 4,000 families have been evacuated so far by the state disaster response authorities, with the state government seeking more help from Centre to carry out relief operations. The worst-affected areas included state capital Kohima, Tuensang, Wokha, and Dimapur.
Union Home Minister Rajnath Singh on Thursday spoke to Rio and took stock of the flood and landslides situation and assured him that the NDRF will be sent for rescue and relief operations.
Spoke to Nagaland Chief Minister Shri @Neiphiu_Rio regarding the situation arising due to floods and landslides in several places of the State. NDRF teams are being rushed to the state by the MHA to carry out rescue and relief operations.

— Rajnath Singh (@rajnathsingh) August 30, 2018
A home ministry official also said that over half a dozen teams of the NDRF, comprising 45 personnel each, were being sent to the affected areas in Nagaland.
With inputs from agencies
Subscribe to Moneycontrol Pro at ₹499 for the first year. Use code PRO499. Limited period offer. *T&C apply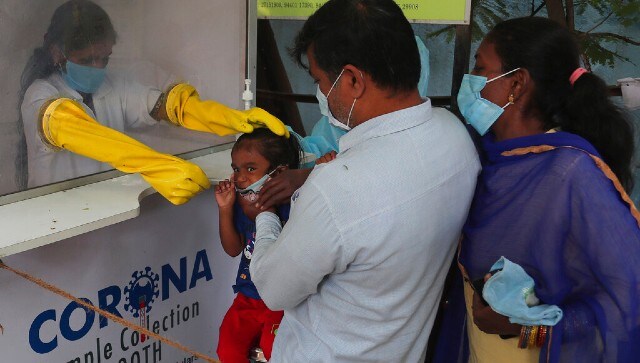 India
It is important to reiterate that the argument of 'natural herd immunity' remains largely a thereotical one, and cannot be relied on to mitigate the disease, especially with millions of vaccine doses ready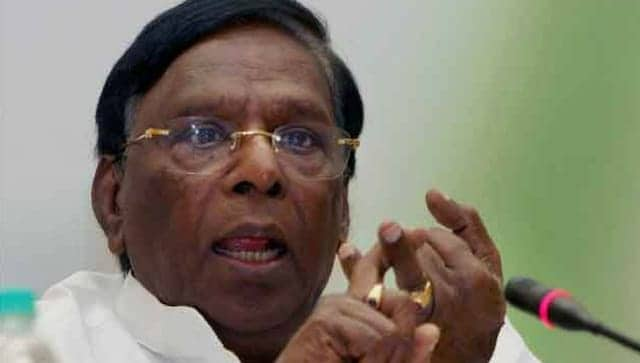 Politics
With the collapse of the Puducherry government, the Congress has lost its second government in a year after Madhya Pradesh
Politics
A floor test on Monday will decide the future of Narayanasamy's government, barely two months before the Assembly polls in the Union Territory are scheduled to be held