Five women among 7 suspected Maoists killed in Maharashtra
The hit on the Maoists came as all the Maoist groups are currently observing their annual 'Peoples Liberation Guerilla Army (PLGA)' week from 2 to 8 December
Gadchiroli : At least seven suspected Maoists, including five women, were killed and two others injured in a fierce gunfight in the forests near Zinganur in Maharashtra early on Wednesday, an official said.
A patrol team of the elite C-60 commandos of the Anti-Naxal Operations (ANO) overcame "the brutal firepower" of the Maoists in the deep jungles and eliminated seven of the attackers in what was billed as one of the biggest successes in recent times.
The fighting took place on the outskirts of the small Kalled village, around 15 kilometres from the Zinganur outpost, around 970 kilometres east of Mumbai.
Officials said this was the first time so many women rebels had been gunned down in a single incident. Another two injured Maoists managed to escape.
The commandos recovered weapons from the Maoists, including two SLRs, two rifles, three muzzle-loading guns and assorted ammunition.
The security forces have stepped up security against possible retaliation by the Maoists in all parts of the district especially since it happens to be a transit point for the insurgents who move between Andhra Pradesh and Chhattisgarh.
Details of the slain Maoists, including their identity, Dalams or platoons to which they belonged and their ranks, were awaited even as the security forces launched combing operations to find others who may be lurking in the forests in Sironcha sub-district.
The hit on the Maoists came as all the Maoist groups are currently observing their annual 'Peoples Liberation Guerilla Army (PLGA)' week from 2 to 8 December when they seek support of locals, distribute pamphlets and try to enlist volunteers for their cause.
Since the last week of November, Maoists have struck on several occasions and killed at least five civilians suspecting them to be police spies. They also gunned down two security personnel.
India
Chhattisgarh Class 12 Result 2021 LIVE Updates: State held exams in unique open book mode. Know how to check results here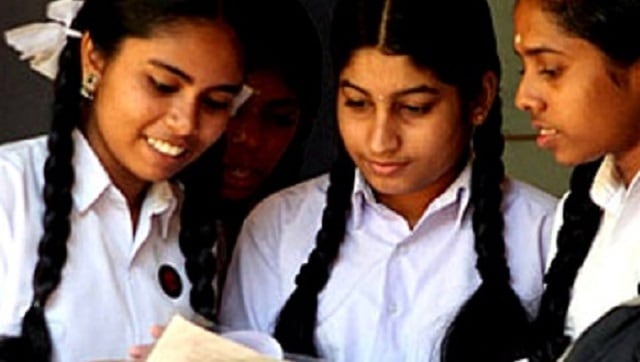 India
The Chhattisgarh Board of Secondary Education will declare the results for the academic year 2020-2021 at 12 pm, according to media reports
Politics
His statement came amid speculations over the purported two-and-a-half-year power-sharing formula in the ruling Congress in Chhattisgarh