Five killed, 20 injured in Bengal's Hooghly district as bus carrying 30 people falls into canal; forensic team to examine vehicle
Hooghly Superintendent of Police Sukesh Jain said, 'Two men and three women died when the bus, which was headed to Howrah from Arambagh, dashed against the cement railings of the bridge, breaking it, and fell into the Dakatia khal near Gojarmore.'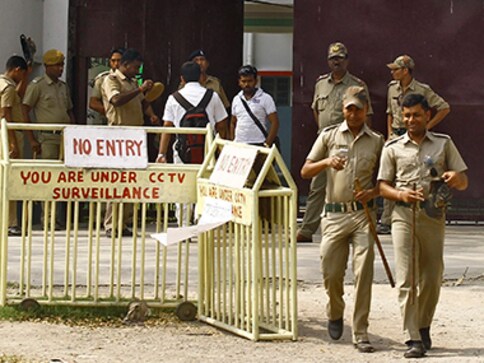 Hooghly, West Bengal: Five passengers were killed and 20 more injured on Tuesday when a bus fell into a canal from a bridge in Haripal village of Hooghly district, police said.
"Two men and three women died when the bus, which was headed to Howrah from Arambagh, with around 30 passengers dashed against the cement railings of the bridge, breaking it, and fell into the Dakatia khal near Gojarmore at around 9 am," Hooghly Superintendent of Police Sukesh Jain told PTI.
"Five people have died in the accident and 19 others, excluding one, are being treated at a hospital in Haripal. We have shifted one critically injured to a hospital in Kolkata," Jain said.
According to the official, nobody was arrested in connection with the incident and police were looking for the driver.
"The bus conductor was undergoing treatment at the hospital," Jain said.
"A forensic team is on its way to examine the bus. Whether it was a mechanical snag or a fault of the driver is yet be ascertained," the SP said.
India
West Bengal Governor Jagdeep Dhankhar will administer the oath of office as he withdrew speaker Biman Banerjee's power to administer the oath few days before the bypolls
India
The intensity of rain is likely to increase from Saturday, the weatherman said.
Politics
Banerjee, who won the Bhabanipur by-poll by a margin of 58,835 votes, a record for the seat, took the oath in Bengali