Firstpost writer Parth MN's award-winning Marathwada series: How income uncertainty, collapse of rural banking set farmers on edge
Here is a selection of this award-winning Marathwada series.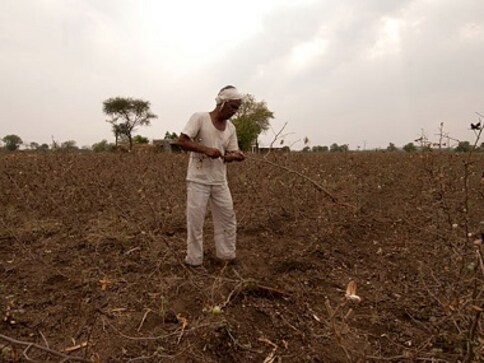 Editor's Note: Parth MN travelled across Maharashtra's Marathwada province on a People's Archive of Rural India (PARI) fellowship to chronicle agrarian issues in the region, over a period of eight months. For his reports in PARI, Parth won the prestigious Ramnath Goenka Excellence in Journalism Awards in "Uncovering India Invisible for Print" Category. Here are his reports, which Firstpost serialised in 2018, by arrangement with PARI:
In Maharashtra's agriculture belt, uncertainty around income makes farmers unsuitable grooms
"Nobody wants their daughter to marry a farmer," says Kaushalya, a farm labourer. "Farmers in particular are reluctant to do so. They will pay a hefty dowry by borrowing money from private moneylenders at exorbitant interest rates to get their daughters married to someone with a job. But not into a farm household."
Ten months after demonetisation, ghost of note ban continues to haunt farmers
Badavne, who lives in a joint family and has two children, has gathered some of them in this village of 1,300 people – people who are also waiting for their dues or have received cheques that bounced. In April, nearly six months after demonetisation, Deepak's brother Jeetendra, 38, got a nearly two lakh rupees for 34 quintals of cotton. That too bounced.
Collapse of banking in rural areas has led to oppression by private moneylenders
Private moneylenders are a major source of loans across the region, and with the collapse of banking in rural areas, their role has only grown. Most district cooperative banks, which farmers have traditionally counted on, have gone defunct in Marathwada due to corruption and the banks' inability to take on influential defaulters.
Farmers risk a dicey second sowing as rainfall failure stunts growth of Kharif crops
Kakade has a bank loan of Rs 3 lakh and a private loan of Rs 5 lakh. "I am only hoping to recover my sowing costs of both crops (on that one acre). We are all at the mercy of nature's whims. The weather has become more uncertain over the last 10 years. I hope I won't have to beg for money ahead of the Rabi season in October."
Farmers face hardship to get access to Maharashtra's interim relief of Rs 10,000 
The Rs 10,000 is a stopgap outcome of a state-wide farm strike that began on 1 June in Maharashtra. Chief minister Devendra Fadnavis announced this measure on June 14. While the modalities of a loan waiver were being worked out, he said, farmers would get Rs. 10,000 as immediate relief to cover inputs costs for the kharif sowing season.
As drought threat looms large, farmers and labourers begin migrating to cities
A little over a month of this year's monsoon season remains but small farmers and labourers from Marathwada have already begun migrating to metro cities or industrial areas in search of livelihood. Farmers feel they won't reap a good harvest even if it rains in the remainder of the season, forcing them to migrate. Though the exact figures of the migration are unavailable, the number must be in thousands from the eight districts in Marathwada.
High amounts of fluoride in groundwater continue to threaten drought-hit Nanded villages
Not many in Sawarkhed village of Nanded's Mahoor taluka smile or laugh unreservedly. When interacting with a stranger, they are mindful of their mouths. "It is embarrassing," says Rameshwar Jadhav. As he speaks, you can see that all his teeth are rotten and misshapen, their colours ranging from yellow ochre to dark brown.
Mandatory online crop insurance premium payments add to farmers' despair
People are trying to cut the queue to get in front, hurling abuses at each other. The police are trying to maintain order by brandishing their sticks. "We were made to wait to collect our crop insurance [earlier this year]," says Sambhaji, who grows soyabean and cotton on his 4.5 acres. "Now we have to endure this to pay our own premium. What the hell is going on? When are we supposed to work?"
Explainers
Khengdauliu Chawang, a PhD student at Southern Methodist University in Texas, US has developed the small and low-cost acidity sensor that can detect when food has spoiled in real time. The student said the small device, makes it possible to incorporate it into current food packaging methods
Explainers
A foie gras war is raging in New York, one of the world's most celebrated culinary centres, pitting the city, backed by animal rights activists, against duck farmers and restaurant owners, whose position is supported by the state
Opinion
Empowering women in agriculture will have a lasting impact on the vitality of rural India