Firstpost Ground Report: "The farmer is finished"; two portraits from Telangana speak of rural India's distress migration
Many sardars are politically affiliated and send hundreds of thousands of people like Prabhai to work in kilns across Telangana and other states.
Jugraj Prabhai would have liked to eat something before he begins the first eight-hour session of labour at 4 am at a brick kiln in a place so far away from his home. But there is no time; his wife brings him tea the colour of light straw in a tumbler,and then the four of them – Prabhai, his wife and their two children – get to work.
Till about noon, the Prabhai family works without rest and then retires for a couple of hours to have their first meal of the day. It is the same almost every day: rice that costs them 12 rupees a kilo, and potato-tomato curry. Then from 2 pm onwards till midnight, the four will work again.
Prabhai's home is in Kantabanji in Odisha's Balangir district. He is a marginal farmer who owns a small piece of land. "But now the paddy I am able to produce in a season is not even enough for my family," he says. So for four years now, he has been coming to Telangana to work in the kilns. It takes them two days and two nights of travel by train to reach here. "I have heard about Bhubaneswar, but I have never been there," says Prabhai.
According to the Economic Survey 2013-14, the number of rural poor is the highest in Odisha (along with Madhya Pradesh). It also has the lowest spending in rural areas (Rupees 1,003) of which over 57 percent is spent on food. Thousands of families from Odisha's Kalahandi-Balangir-Koraput region migrate mostly to southern states to find work. Most of them get employed in brick kilns through agents who are locally called "sardars". It is a lucrative business. Many sardars are politically affiliated and send hundreds of thousands of people like Prabhai to work in kilns across Telangana and other states. For every brick that migrants like Prabhai will make, the sardar will earn a commission.
Prabhai's family will work in Telangana for four to six months beginning November after which they will return. It is very difficult to understand how much the family will earn in these months. Even Prabhai is not sure. He says he has taken an advance of 15,000 rupees from the kiln owner. The four of them are able to make about 1,000 bricks a day. For every 15,000 bricks, the family is paid 1,000 rupees and a little food allowance (50-60 rupees a day). It will be adjusted against the advance he has taken.
"I don't like coming here," Prabhai says, "every year I say to myself: we will not come here, but come November, I find myself making this journey."
It is not that he did not look for work back home. "I tried to work as a coolie in the town, but that was hardly paying," he says. Even the Centre's rural employment guarantee scheme (MGNREGS) has failed to provide relief to Prabhai. "Don't they promise 100 days of work?" he asks. "Last year, I only got work for eight days."
----------------------------------------------------
"Every year I think I will not come here; but then I wonder how I will feed my family, and then I end up here," says Adam, a Dalit from the Madiga caste from Eklaspuram in Telangana's Mahabubnagar district.
During his father's time, Adam says, caste oppression was so terrible that he would not be allowed to even pass by the houses of upper-caste families. His father decided to convert to Christianity before Adam was born. "The caste oppression has reduced back home now, but we are now forced to migrate because of poverty," he says.
Adam is a marginal farmer, too. He would grow a little groundnut, cotton and rice, but in the last two years, severe drought conditions have led to large-scale migration from Mahabubnagar and other districts. "Since two years it is worse, but we have been under distress for more than ten years now due to crop failure," says Adam. According to a government estimate, more than ten lakh people like Adam have migrated in the last few years from rural Mahabubnagar alone.
A few years ago, Adam took a loan of 50,000 rupees from a landlord after his crops failed. He was hoping that the situation would be better in the next season. But after his crops were wrecked again, he decided to migrate to Ranga Reddy to work in a brick kiln. "I took a loan from the kiln owner to repay the loan I had taken previously," he says. It has been six years and the cycle of debt has still not come to an end. Did he not get any work under MGNREGS? "Only in patches, which is not enough," he says.
In Ranga Reddy, due to the efforts of the local police administration, the children of such migrants have been attached to nearby government schools and anganwadi centres. "It is a tragedy for the children because they cannot continue with whatever little education they might have been getting back home," says Ranga Reddy's police chief, Rema Rajeshwari. But in season after season of migration, the children end up learning very little.
"The farmer is finished," says Adam, making a gesture of a knife cutting across his throat.
The break is over. He has to return to the kiln to complete his target.
Subscribe to Moneycontrol Pro at ₹499 for the first year. Use code PRO499. Limited period offer. *T&C apply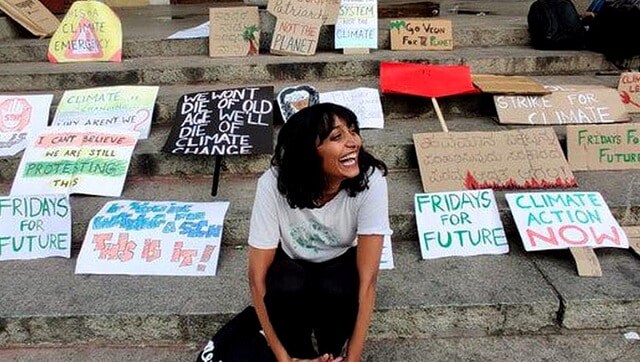 India
The Delhi court, which is hearing the climate activist's bail plea in a sedition case filed over a toolkit on the ongoing farmers' protest, will pass an order on 23 February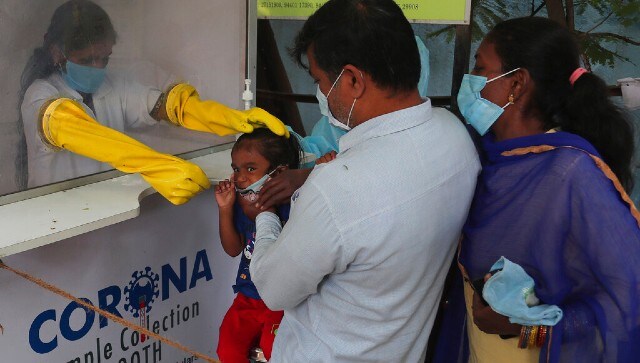 India
The five high-risk states are Maharashtra, Kerala, Punjab, Madhya Pradesh and Chhattisgarh, the state's additional chief secretary, health and family welfare, said
India
Hailing the protest, union leaders said that the movement has sent out a message of unity, made 'farmers visible', and brought them back on the political landscape of the country