Firstpost Editor's Picks: Shivakumara Swami passes away, Opposition's rally and Ravi Shastri's legacy; today's must-read stories
Shivakumara Swami passes away, Opposition's rally and Ravi Shastri's legacy; today's must-read stories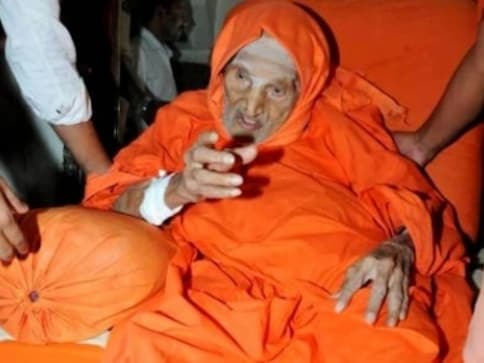 Shivakumara Swami passes away at 111: Why Karnataka politics and Siddaganga mutt seer were inseparable
Referred to as the 'walking god', Shivakumara Swami has been a constant in Karnataka politics even though he takes no political stand and welcomes everyone and his clout is such that no one can prioritise over Siddaganga Mutt. In 2008, Shivakumara's support is what helped the BJP sweep Karnataka mandate. Yeddyurappa reciprocated by doling out thousands of crores of rupees to the mathas, from whom the BJP now wants support. However, the support and the influence usually works behind the scenes. It has been reported that the visit to the mutt is a customary part of the itinerary for every politician in Karnataka. All political leaders from Karnataka and even their bosses from New Delhi have always made it a point to visit one religious leader in the state during every election. The prime ministers to party presidents, Sonia Gandhi to Rahul Gandhi, Siddaramaiah to BS Yeddyurappa, HD Deve Gowda to HD Kumaraswamy and who's who of the political world stop at Siddaganga Mutt in Tumkur, 70 kilometres from Bengaluru.
Crackdown on dissent, undermining of democratic conventions among reasons why BJP has lost traction
The current regime has done its best to expunge democracy. Its relentless attacks on all manner of institutions, its suggestion that India change to a presidential system, its undermining of all democratic conventions, its crackdown on dissent, betoken the desire to create a political environment in totalitarianism can thrive. That is the reason why the BJP has lost traction. The BJP wants to banish all plurality from India by launching a fierce attack on 'communities' and civil liberties. Minorities are not welcome, nor are Dalits. Liberals are, to this regime, a corrosive substance that threatens to deface the Brahminical, authoritarian order over which Modi will preside as a proxy for the RSS.
Thus, for instance, the enactment of stringent legal provisions against the possession, not to mention consumption, of beef. Culinary diversity must be expunged to satisfy a putative Hindu constituency. Never mind that the whimsical ukases of several governments have destroyed the bovine economy and by extension the agrarian order, which is not Brahminical. Never mind that the leather industry has taken a beating. Never mind that the livelihood options of some of the most marginalised as well as their nutritional security, have been sacrificed.
This is what is truly called fundamentalism because it is prepared to brush aside all concerns and interests seen as inimical in the pursuit of one unitary goal
Why Mamata can't be Mahagathbandhan's PM face
Just as the Opposition needs to put together a credible manifesto, as suggested at the Kolkata rally by HD Deve Gowda, it must pick someone to head a disparate coalition. And despite Mamata Banerjee's impressive show, it can't be she who will be the 'face'.
Because, if Mamata were to go off to Delhi, she would have to place somebody on the chief ministerial chair in Kolkata. Given her proclivities, it is extremely unlikely she would entrust this responsibility to any of her colleagues.
Fundamental rights in Gilgit-Baltistan lower priority compared to resolution of Kashmir dispute, suggests Pakistan SC judgment
There's a very strange judgment put out by the Pakistan Supreme Court. This does nothing less than recite a highly selected history of the Kashmir conflict, pauses to praise the moral stance of the Pakistan government, dodges key legal issues in the creation of Gilgit-Baltistan, and finally decides against granting more freedoms to a people who are probably the only people in the world who don't officially exist.
For those unaware of the black hole that is Gilgit-Baltistan, it is not constitutionally part of Pakistan, and was hived away from the original state of Jammu and Kashmir in 1949. The Karachi Agreement — who's text is unavailable anywhere on the net or on the official website of the Pakistani government — created a small sliver of a territory called Azad Kashmir, and left territory nearly 6 times its size in an administrative limbo, with even the most basic fundamental rights denied to its people. This was no accident.
Ravi Shastri has achieved success by being a motivator in a world of monitors
Ravi Shastri may be at times obstinate, at times boorish, at times even buffoonish, at times even a little tipsy. But he and Kohli chose the path to success they wanted, with all the aggression and snarling and criticism that would entail, and stuck to it. He may be lucky to have had a confluence of such brilliant fast bowlers. He may have been lucky Australia imploded and robbed themselves of Steve Smith and David Warner. The sober truth, however, is that Shastri will always be the coach that led an Asian side to a first ever Test series victory in Australia.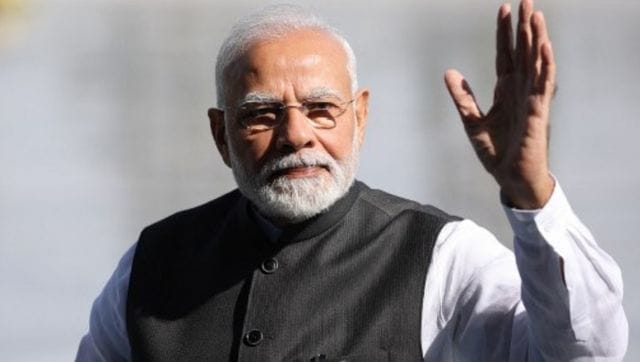 World
Call for an independent probe into the BBC over Modi documentary' on Change.Org, which strongly condemns the BBC for failing to meet the highest standards of editorial impartiality, has attracted over 2,500 signatures since it went online on Sunday night.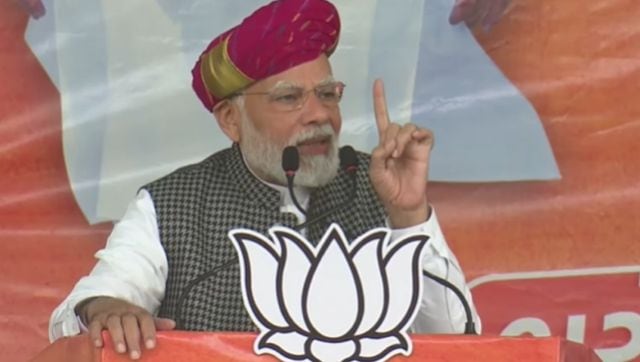 Opinion
In every way, Narendra Modi gains from this needless controversy before the nine state elections this year and the general election next year. And a master politician like him will not let this opportunity for his opponents to malign themselves go waste
India
Prime Minister Narendra Modi on Monday inaugurated Hindustan Aeronautics Limited's (HAL) helicopter plant in Karnataka's Tumakuru. This factory is Asia's largest helicopter manufacturing facility and will initially produce the Light Utility Helicopters (LUH).