Firstpost Editor's Picks: Kamal Nath becomes MP CM, Sajjan Kumar gets life imprisonment; today's must-read articles
A quick rundown of the five best articles published by Firstpost today.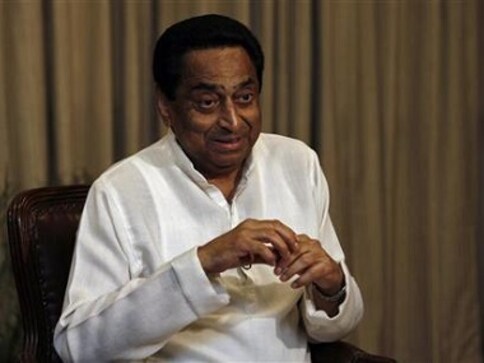 Who is 1984 anti-Sikh riots convict Sajjan Kumar? A former MP, Congress leader best known for involvement in riots
Reversing the 2013 acquittal of Congress leader Sajjan Kumar, the Delhi High Court convicted him to life imprisonment for conspiracy to commit murder in the 1984 anti-Sikh riots case. The high court said, "The mass killings of Sikhs between 1 and 4 November, 1984 in Delhi and the rest of the country, engineered by political actors with the assistance of the law enforcement agencies, answer the description of "crimes against humanity".
Narendra Modi in Raebareli: Timing, venue and topics broached give clues about BJP's 2019 campaign strategy
One of the biggest challenges before the BJP is to turn the next year's Lok Sabha election into a presidential contest instead of 543 localised fights between the MPs. It is imperative for the BJP to do so because Modi punches above his weight in the government and towers over his party. This is both a bit of a boon and a bane for the BJP. While it enables the party to exploit the prime minister's popularity in tough contests, it conversely hides the BJP's weaknesses and makes its trump card vulnerable to overexposure.
Madhya Pradesh CM Kamal Nath faces uneasy term in office as ghosts of 1984 anti-Sikh riots return to haunt him
The taint of his involvement in the anti-Sikh riots, leading mobs that killed innocent Sikhs and looted shops and residential premises of members of that community, remained since 1984 but that didn't deter Congress leadership to give him important positions — he got elected on Congress party ticket for 10th Lok Sabha in 1991 and for 14th Lok Sabha in 2004. He had been a Lok Sabha MP from Congress in 1984 when Indira Gandhi was assassinated and when he led riotous murderous mobs.
Hockey World Cup 2018: Belgium's decade of dreams and sweat translates to golden glory in Bhubaneswar
That familiarity and bonding, fostered over a decade, were on display when the team refused to buckle under last-minute eventualities. Emmanuel Stockbroekx and John-John Dohmen were injured, Simon Gougnard lost his father before the semi-final, but the team looked out for each other. Dohmen, in fact, made a short video with the family of every player and sent it to the team before the final.
The future according to Yuval Noah Harari: The historian on the 21st century's biggest challenges, and how to face them
On Sunday, 16 December, noted Israeli historian Yuval Noah Harari used it to explain the problems that lie ahead for makers of self-driving cars. Harari — the author of Sapiens, Homo Deux and 21 Lessons for the 21st Century — was in Mumbai to deliver the Penguin India Annual Lecture 2018. His talk touched upon 'Challenges for the 21st Century', and if, by session's end, many people in the audience were still considering having children, it would have been a surprise.
also read
World
Modi reached Australia on Monday for a three-day visit to strengthen bilateral relations between Sydney and New Delhi. This is the last leg of his three-nation visit. Before this, he went to Japan and Papua New Guinea
India
Crores of BJP workers, over 300 MPs and more than 1400 MLAs will vigorously participate in this program to take the public welfare policies and achievements of the Modi government to the public. The achievements of the BJP government will reach everyone.
India
Rajya Sabha Deputy Chairman Harivansh added that the 'day is an important milestone as it will prove to be a source of inspiration in the Amritkaal'