Firstpost Editor's Picks: Cheteshwar Pujara in Australia, MHA snooping order, Bangladesh election; today's must-read articles
From Cheteshwar Pujara firmly stamping his authority as a batsman within another ton in Australia, to how furore over MHA snooping order ignores telephone taping, to how religious fundamentalism seems set to impact Bangladesh Election 2018, here are Thursday's top stories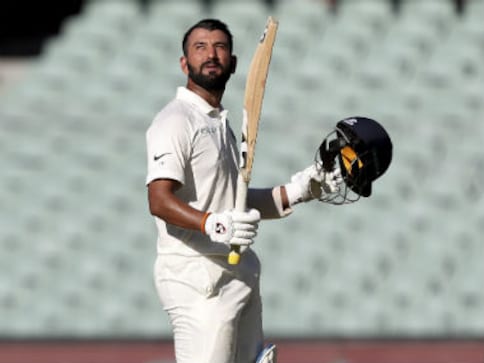 India vs Australia: Cheteshwar Pujara's mental strength reason behind his run-scoring spree Down Under
Cheteshwar Pujara has now firmly stamped his authority as a batsman that can score hundreds on the bouncy pitches of Australia. He arrived Down Under without a ton to his belt on these shores, but in five innings, he has managed to conjure up two. Both tons have been on contrasting surfaces, both pivotal to setting up the Test match for his country and both a mastery of his art.
Furore over MHA notification on electronic surveillance sidesteps more rampant misuse of telephone tapping
In all the din and dust over electronic snooping, raised frequently by both concerned citizens and those who make Modi-baiting a full-time profession, one thing gets lost: telephone tapping, an older evil whose misuse is more rampant than many imagine. What also loses focus is the stark fact that abuse of this power by governments has always largely meant targeting of politicians, though phones of businessmen, journalists and bureaucrats too, have been tapped in the past.
This is Vicky Kaushal's year: With Sanju, Raazi, Love Per Square Foot, Lust Stories, he's a force to reckon with
It's been a wonderful year for actor Vicky Kaushal, who played a supporting character in Sanju with nearly as much elan as Ranbir Kapoor and shared the proverbial spotlight with Alia Bhatt in Raazi. Not only has he been a part of two of the year's biggest hits but also featured in Netflix's Love per Square Foot and Lust Stories. He also ended his year on an unexpected high note with the trailer of his first bonafide Hindi film lead, Uri: The Surgical Strike.
BNP is Bangladesh's BJP, Hindus have no option but to vote for the Awami League, says civil society leader Rana Dasgupta
The Jamaat-e-Islami, a Muslim fundamentalist organisation in Bangladesh, despicably perpetrates violence against religious minorities, who constitute 11.8 percent of Bangladesh's electorate. Of the 11.8 percent, Hindus make up 10.8 percent, which is precisely why the Jamaat considers them as its principal foe. Are religious minorities living in dread of the 30 December election? Which of the two parties — Awami League or BNP — do Hindus and other minorities prefer? Are Hindu candidates in the fray? Rana Dasgupta, general secretary of the Bangladesh Hindu Bouddha Christian Oikya Parishad, or Hindu-Buddhist-Christian Unity Council, is on hand to answer these questions.
Rahul Gandhi's bid to introduce democratic practices in Congress incompatible with tenets of representative democracy
Wide and transparent consultation with party workers in choosing election candidates should become a norm for all parties. If Rahul Gandhi puts such mechanisms in place in the Congress, he would deserve praise but it seems unlikely that he will do so, for it will go against the patronage system now prevalent — and this applies to all parties — in the distribution of election tickets.
World
The 68-year-old CPN-Maoist Centre leader was sworn in as the Prime Minister for the third time on 26 December 2022, after he dramatically walked out of the pre-poll alliance led by the Nepali Congress and joined hands with opposition leader KP Sharma Oli
Opinion
Bharat Jodo Yatra cannot bring electoral gains for the Congress unless its scion comes clean on the party's stand on radical Islam
Opinion
Banerjee's efforts were so successful that Viceroy Dufferin left India thoroughly upset and disappointed, and wheezed out his hypocritical contempt against an organisation he had himself helped create