Firstpost Editor's Picks: 2019 Kumbh Mela, MLA poaching in Karnataka, Mayawati's ambitions; today's must-read stories
At first glance, it may have been a scene from a millennium ago, and yet the 21st Century also hovers over, in the form of three drones that help the police control room keep a watch and ensure the safety of the millions who congregate at the Kumbh Mela
At first glance, it may have been a scene from a millennium ago

JD(S) supremo HD Deve Gowda advised Congress chief Rahul Gandhi to postpone the exercise until after the Lok Sabha polls, but the Congress had its own compulsions

Mayawati thought it prudent to declare herself as the prime challenger to the PM

That Murray has struggled with injury has been no secret — and Murray's hips truly don't lie.

M Night Shyamalan's career has gone from being unbreakable to incredibly fragile
Kumbh Mela 2019: The grandest spectacle on earth is also a microcosm of Hindu civilisation
Women take to the river, splashing the water around with gay abandon, without bothering about the presence of Naga Sadhus (members of a cult that believes in living naked). Gender equity is very much evident in its most pristine form. At first glance, it may have been a scene from a millennium ago, and yet the 21st Century also hovers over, in the form of three drones that help the police control room keep a watch and ensure the safety of the millions who congregate here.
MLA poaching in Karnataka: In bid to dislodge Congress-JD(S) govt, BJP shouldn't forget that it lacks 2008 clout
Code-named as 'Operation Sankranthi' to coincide with the festival of harvest, the central leadership of the BJP is trying to harvest the discontent within the Congress after the Cabinet expansion. Simultaneously, in order to prevent counter-poaching of its own MLAs, it has moved all of them (104 to be precise) to Gurugram in Haryana. Fissures opened up in the Congress once it filled up six vacancies in the Cabinet after nearly seven months of forming the government. JD(S) supremo HD Deve Gowda advised Congress chief Rahul Gandhi to postpone the exercise until after the Lok Sabha polls, but the Congress had its own compulsions.
Mayawati celebrates birthday by revealing PM ambitions ahead of 2019 polls, pitches herself as 'alternative' to Congress
The most important announcement she made at this press conference — and to all concerned in the wider world — is that she looks at the upcoming parliamentary election as a Narendra Modi versus Mayawati battle (though not in so many words). Thus far, it was her new-found allies, Ajit Jogi or Chautalas, or Kumaraswamy who pitched her as a prime ministerial candidate: a direct challenger to Prime Minister Narendra Modi. However, today Mayawati thought it prudent to declare herself as the prime challenger to the PM.
Andy Murray bows out in typical fashion - with grit and fortitude
That Murray has struggled with injury has been no secret — and Murray's hips truly don't lie. Early last year, Murray, at the top of his game — and the rankings — announced he would be having hip surgery. That sidelined him for the 2018 Australian Open, and prolonged absences and withdrawals from the tour meant that his ranking dropped — as low, at one point, as 839. Prior to the real 'arrival' of Andrew Murray, tennis was always about the 'Big Three'. Federer, Djokovic, and Nadal sat firmly upon thrones; thrones that they now appear to have returned to with full splendour, while Murray was still the relative outsider.
Glass is a make-or-break film for M Night Shyamalan — an auteur who always bounces back from his failures
Come 18 January and we will see Elijah Price aka Mr Glass, David Dunn and Kevin Crumb aka The Beast together in Glass. For once, Shyamalan's characters arrive in a film fully formed. We know a lot, if not everything, about them. With that initial novelty — so essential to the best of his films — now gone, can he build upon audience expectations in a wholly different manner? The director has raised the stakes by putting a lot of his own money into the project. He has gone from being unbreakable to incredibly fragile in his career only to reawaken with a beastly roar in Split.
Find latest and upcoming tech gadgets online on Tech2 Gadgets. Get technology news, gadgets reviews & ratings. Popular gadgets including laptop, tablet and mobile specifications, features, prices, comparison.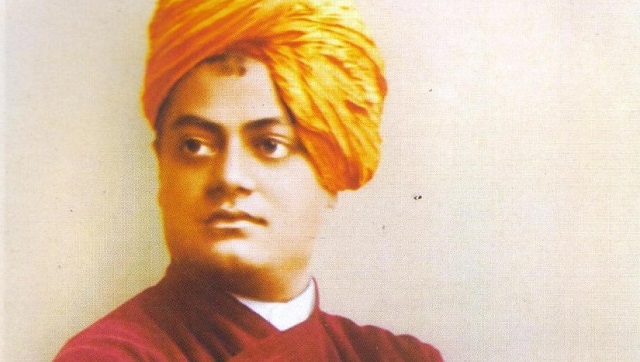 India
In his speech at the first World Parliament on Religion on 11 September 1893, Vivekananda spoke about the need to end religious supremacy and propagated the message of tolerance and acceptance
India
Wishes have poured in for Prime Minister Narendra Modi on his birthday as he turned 70 on Thursday. Several prominent world leaders greeted the prime minister on his special day. Russian President Vladimir Putin, German Chancellor Angela Merkel, Nepal Prime Minister KP Oli, the Dalai Lama, among others were some of the prominent names who wished Modi.
India
The prime minister also asked the states to enhance efforts for effective testing, tracing, treatment, surveillance, and clear messaging in order to curb the pandemic