First civilian woman from Bengal to climb Everest missing on Kanchenjunga West
Chhanda Gayen, the first woman from West Bengal to climb the Everest, went missing as she was attempting to climb Kanchenjunga West.
Mountaineer Chhanda Gayen and two accompanying sherpas, who were trying to climb the 8,505-metre-high Kanchenjunga, have been reported missing.
Chhanda Gayen is the first civilian woman from West Bengal to climb Mount Everest. She also set a world record last year by climbing both the Everest and Lhotse, the fourth-highest mountain in the world.
According to a report in The Telegraph, Gayen, along with three other climbers Tusi Das, Dipankar Ghosh and Rajib Bhattacharjee, climbed the 8,585-metre-high Kanchenjunga.
"Tusi, Rajiv and Dipankar decided to return to base camp from the summit while Chhanda along with sherpas Dawa Wangchu and Mingma Temba, went on to climb the nearby Yalung Kang, also known as Kanchenjuga West.
"While Dawa is from Darjeeling, Mingma hails from Nepal," added the report.
Rescue operations have begun, according to another report in The Daily Mail. "West Bengal Chief Minister Mamata Banerjee immediately asked State Youth Affairs Minister Arup Biswas to take necessary steps. She also spoke to the family members of the mission climber, assuring support.
"The state government also decided to send a two-member rescue team - both Mt Everest summiteers - to go to the spot and oversee the rescue operation."
Moreover, the report said that Biswas' counterparts in Nepal have sent helicopters for support.
Find latest and upcoming tech gadgets online on Tech2 Gadgets. Get technology news, gadgets reviews & ratings. Popular gadgets including laptop, tablet and mobile specifications, features, prices, comparison.
India
For those who worship Durga, Mahalaya rings in the festive flavour. Although this year, Durga Puja is still a month away, eminent personalities have extended regards and greetings on Mahalaya via Twitter
Entertainment
Knock Knock Knock is Sudhanshu Saria's latest offering in the genre of a psychological thriller that charts the sudden friendship between a Bengali man and a Nepalese boy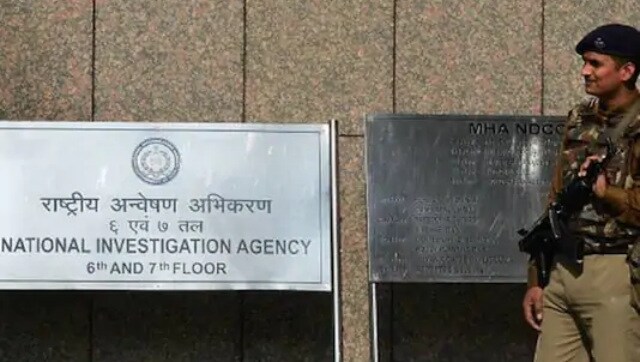 India
An NIA press release said that the agency "carried out the simultaneous raids at several locations in Ernakulam (Kerala) and Murshidabad (West Bengal)"