Fire breaks out at Okhla landfill site in south Delhi, blaze doused by 5.15 pm
A fire broke out at the Okhla landfill site in south Delhi on Tuesday, a Delhi Fire Service official said.
New Delhi: A fire broke out at the Okhla landfill site in south Delhi on Tuesday, a Delhi Fire Service official said.
The incident was reported at 12.43 pm after which eight fire tenders were rushed to the spot and the fire was doused by 5.15 pm, the official said.
The massive dump in south Delhi was commissioned in 1996.
"In south Delhi, 3,500 MT of waste is generated daily. And, 56 percent of the solid waste is processed. The Okhla site has not only become an eyesore but many of the garbage truck drivers have lost lives, over the last few years," according to a senior SDMC official.
The city has two other landfill sites, Ghazipur in east Delhi and Bhalswa in north Delhi, both commissioned in 1984.
Environmentalist Anumita Roychowdhury said such landfill site are not only a threat from fire incidents but also from pollution perspective.
"Spontaneous fire at these sites keep happening, small or big. But, the burning also produce noxious gases and therefore that is another health risk," she said.
"But, more than managing these landfill sites, our policies should be, as globally is being done, is to go for a zero landfill policy and, instead recover and recycle and contribute to the circular economy," said Roychowdhury, Executive Director, Research and Advocacy, Centre For Science and Environment (CSE) in New Delhi.
Incidentally, bot the South an East Delhi Municipal Corporations have joined hands with experts from IIT-Delhi to stabilise the landfill sites in their areas.
"We need to go for systemic solutions instead of just symptomatic solutions," Roychowdhury said.
Find latest and upcoming tech gadgets online on Tech2 Gadgets. Get technology news, gadgets reviews & ratings. Popular gadgets including laptop, tablet and mobile specifications, features, prices, comparison.
India
Singh, who was in New Delhi on Friday, said he will visit Lucknow on 20 September and surrender himself to the Uttar Pradesh Police
India
The residents of over 48,000 jhuggis along railway tracks in Delhi are demanding that they be consulted in the making of any plan that affects their homes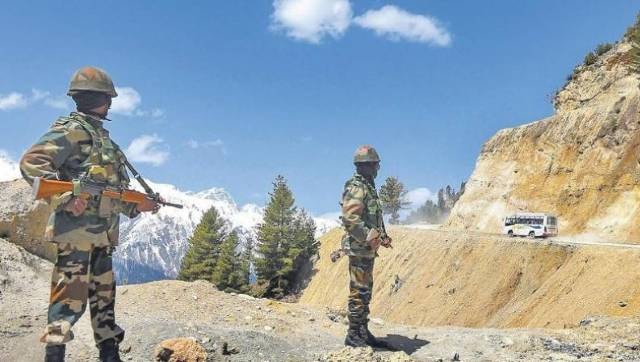 India
As per the statement, both sides also agreed to take practical measures to properly solve problems on the ground, and jointly safeguard peace and tranquillity in the border areas.