Feroz Ahmad Dar, dutiful father and conscientious police officer, slain by a flurry of LeT bullets
Feroz Ahmed Dar, dutiful father and conscientious police officer, slain by a flurry of LeT bullets
On Saturday afternoon, Addah Feroz stood by the main gate of her two-storey house in Awantipora in Pulwama district of Kashmir, and watched a steady trickle of mourners walk in and out. It was the funeral of Feroz Ahmad Dar, a station house officer (SHO) of Acahbal polie station, who was killed by militants late on Friday evening.
Addah cried for her father, unaware of the tragedy that had befallen the family. Despite pleas from everybody who came to offer their condolences, five-year-old Addah kept her right hand hooked to the gate, refusing to step away and crying for her father every time they came to take her away.
Feroz was travelling with five policemen in a hired vehicle, when a group of Lashkar-e-Taiba militants ambushed them near Thajiwar in Achabal area of Anantnag. The militants sprayed a volley of bullets from point blank range at the six policemen, killing them instantly. They fled with the police's weaponry. LeT called it a "retaliation" to the encounter in which its commander Junaid Mattoo was killed.
Feroz's father Abdul Raheem Dar sat cross-legged in a room on the second floor of the house. The silence inside and outside this newly build house was frequently overpowered by the many conversations taking place. Dar, a short man with a neatly trimmed beard, looked stricken. "He was my only son," he said.
On Friday evening, Abdul met his son and asked him if he would return home for Iftar. Thirty minutes later, Feroz was gunned down. "I didn't know it would be the last time I ever saw him. I wish I had hugged him," Dar, who is in his early 60s, murmured softly, as if not wanting anybody to overhear these thoughts.
The room was full of mourners, most of whom had travelled from the family's ancestral village to their new house in Pulwama. Feroz had a Masters in Zoology from a university in Maharashtra, and had also completed his MPhil. He said he was thinking of completing his PhD, but a phone call from home one day in 2009 "forced" him to come back to Kashmir.
In 2010, when the Valley was burning, he joined the Jammu and Kashmir police as a sub-inspector and exactly a year later, got married. He has two daughters — Addah (5) and Simran (3). Both are still too young to comprehend what happened, that there father will never come back.
"Like every father, I did whatever I could to raise him and give him a good education, thinking that he would take care of me in my old age. But I never knew that instead of him shouldering my coffin, I would have to take him to his grave," Dar said.
Inside a wood-paneled room on the first floor of the house, a group of women are trying to console Feroz's wife Mubeena Akhtar. Every other moment, she would cry out aloud, as if the preceding cry hadn't been enough to bring her dead husband back.
"Wala myani deke'ki nishana, bah traev'thas yeti kuni (Come back my star, you have left me so alone)," Akhtar broke into tears and cried out as her younger daughter slept by her side.
I was on a reporting trip in Anantnag in April, when I happened to notice a long-nosed, tall, young man with broad shoulders and thick eyebrows sitting outside the office of a senior police officer in the district. It was the first time I met Feroz. "Are you in the police," I asked. "Yes, learning to be a policemen," he replied, and the conversation started.
In all, we met three times, and in all the conversations we had he always avoided taking about militancy and militants in south
Kashmir, which has become a stronghold of new age militancy. He would prefer to talk about his children, how he wished to give them a better future, thinking of the time when his daughters would be grown up, so that they could go out and enjoy the
life which people in Kashmir rarely did.
"You will help me that time," he used to tell me.
Except that day will never come now.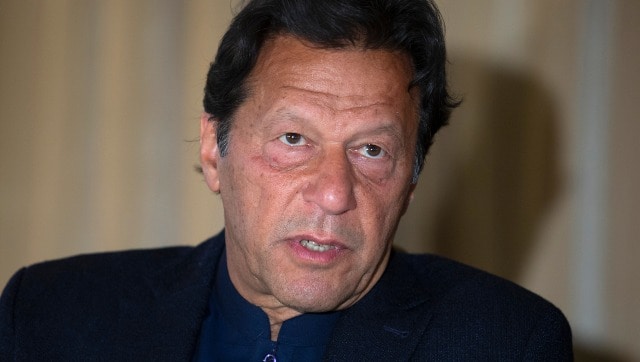 World
The global body against money laundering and terror financing had also asked Pakistan to work to address its strategically important deficiencies
India
As per the Jammu and Kashmir Police, approximately 5 kilograms of explosives have been recovered from the drone.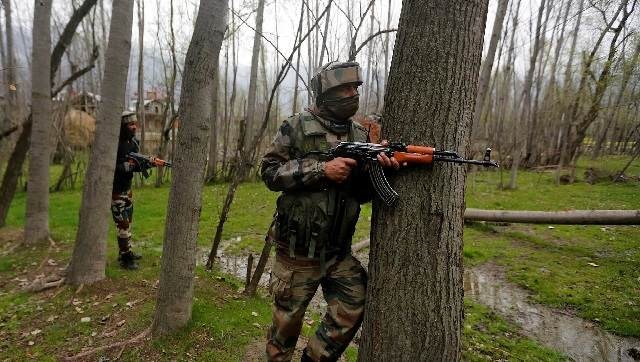 India
Security forces launched a cordon and search operation in Shokbaba forest in the Sumblar area of Bandipora in north Kashmir following inputs about the presence of terrorists, officials said