Fee hike in AP, Telangana medical courses: Lobbying politicians force students to pay through their noses
Andhra Pradesh & Telangana governments join hands with private medical & dental colleges to impose up to 600 percent hike in fees for postgraduate seats.
For the past three weeks or so, hundreds of parents and student doctors under the banner of 'AP Junior Doctors' Association and Padmarao Nagar Post Graduate Aspirants' have been protesting in Hyderabad and in different towns of Andhra Pradesh against fee hikes by the state governments of Andhra Pradesh and Telangana for private medical and dental colleges.
They are upset that despite poll assurances and declarations on the floor of the Assembly to the contrary, fees have been hiked without consultation with student bodies. "It came as a bolt from the blue and even after good rankings, I cannot pursue my post-graduate course," says P Gayatri Reddy, who had earned distinction in her MBBS course.
A vacation bench of the Hyderabad High Court on 11 May granted a stay on the government order (GO) issued on 9 May by the Telangana government, hiking the fee structure for the convenor and management quota postgraduate seats in private medical and dental colleges by double in most cases and by 600 percent in many.
"A division bench comprising Justice Challa Kodandaram and Justice N Balayogi stayed the order for approving a hike in fees for MD and MS courses in convener quota overnight from Rs 3.2 lakhs to Rs 6.9 lakhs and Rs 5.8 lakhs to Rs 24 lakhs under the management quota," said Arjun Reddy, counsel for the petitioners.
The petitioners in this Public Interest Litigation (PIL) are Health Care Reform Society and Osmania Junior Doctors Association. The stay is applicable for four weeks and all colleges offering PG seats in the state have been ordered to be impleaded in the PIL.
NEET versus private education lobby
While on one hand the NEET (National Eligibility cum Entrance Test) has been set up to fight corruption in medical education, several state governments in the country have allowed private medical colleges run by corporate and political bigwigs to hike tuition fees arbitrarily on the flimsy excuse of 'escalating costs of operation and hike in faculty compensations'. Insiders say that this was just a move to replace the loss caused to private colleges under the NEET regime – or capitation fee in another name.
While the corporate sector blames it on the demonetisation drive, parents, students and industry watchers blame the hike on the greed of the private institutions in the wake of the NEET and MCI (Medical Council of India) directive stating that even private colleges have to fill management quotas as per merit list of entrance exams. That was seen as a hurdle by private colleges who had made hay by quoting crores for seats in management quota in the past.
The more stringent rules of the MCI had allowed payment only through cheque, demand draft or online transfers. No cash payment was allowed. It is alleged that private colleges lobbied with the governments in the two Telugu states and got GOs issued overnight for a steep hike in tuition fees. Obviously, student bodies see this as a design by the corporates to be compensated for the black money resource they will no longer get to tap.
"It is nothing but a decision favouring the politicians who are running medical colleges in the state," said Prakash Rao, a SFI (Students' Federation of India) student leader from Osmania Medical College.
Telangana health minister C Lakshma Reddy, however, denied that the government was favouring corporate groups. "Without government intervention, the private institutions could charge and fleece the students to any extent. The chief minister had decided on expert opinion for a hike in fees to curb arbitrary actions by them. The state government has reimbursed the tuition fee for those in SC/ST and backward classes besides minorities and economically backward categories (which accounted for over 70 percent of the total seats)," he argued.
Andhra Pradesh too has allowed 100 percent or more hike in tuition fees for medical post-graduate seats. "Highly professional colleges need huge investment in labs, teaching hospitals, skilled faculty and others, which do not come cheap," explains Kamineni Srinivas Rao, Andhra Pradesh health minister.
Mushrooming of private education
There is a total of 20 medical colleges (12 private, three minority) in Telangana and 27 in Andhra Pradesh (12 private and one minority). There are 4,500 MBBS seats and 1,300 dental seats in Andhra Pradesh, with 380 seats added this year. In Telangana, 850 more seats were added to the existing 2,750 MBBS seats and 350 dental seats.
"At this rate, private medical colleges would be able to raise a huge corpus of nearly Rs 100 crores each in both the states," said defence counsel Arjun Reddy, in his argument before the high court.
More than two lakh engineers and 6,000 medical graduates pass out of colleges from these states every year. While the engineering students head to higher studies in the United States or flood the domestic IT market, the medical graduates look for greener pastures abroad, slug it out in posh corporate hospitals or set up private nursing homes.
This has led to a proliferation of medical and dental colleges and a good number of these are owned and run by political leaders from all the main parties and leading corporate groups through trusts. For a while, the Presidential ordinance last year, putting on hold the implementation of NEET, brought relief to the managements of private colleges. But this year, they are fully geared to meet the challenge in collaboration with their respective state governments; hence, the steep rise in tuition fee structures.
"Over the years, the situation in private education, particularly private engineering and medical sector is alarming and has gone from bad to worse," says Chukka Ramaiah, a prominent educationist of Telangana.
After NEET became mandatory, private medical colleges lost their hold on filling up of seats in the management and NRI quota, which amounted to around 30 percent of the total. This also put an end to the flood of NRI students from the United States, the United Kingdom and West Asia in both the states, who were opting for management quota seats and were eager to pay huge donations sought usually in cash.
Several top corporates like the Apollo Hospitals Group, Kamineni, Mediciti, Deccan College, Malla Reddy in Telangana and Gitam, Narayana (minister in Chandrababu cabinet) and NRI groups in Andhra Pradesh along with several trusts floated by corporate, industrial and hospital houses like Apollo, Narayana Education Society, Chaitanya, Vigyan, Gayathri, Vision 40, Nalanda, Deccan and Kamineni own colleges. They have also floated coaching centres specialising in preparing students for competitive exams.
Predictably, Andhra Pradesh politicians laud their chief minister and TDP (Telugu Desam Party) supremo Chandrababu Naidu for lobbying with the NDA government and stalling NEET operations for a year, which gave much-needed breathing space for corporate houses to strategise this year.
"Thanks to Chandrababu Naidu, both Andhra Pradesh and Telangana students got an advantage as NEET was not mandatory for a year and was implemented partially," Andhra Pradesh minister Gata Srinivas had declared at a press meet last year.
But the fact is that a huge lobby of politicians, who have their hands in the private education sector, had prevailed upon the Centre to keep the issue at bay, to allow the respective states to clear their backlogs in certifications for private medical institutions and speed up MCI approvals.
"Chandrababu Naidu saved the private education sector in Andhra Pradesh and Telangana from total collapse and geared up infrastructure, faculty and the student community for the challenge of NEET," says state minister P Narayana, who also heads a Rs 3000 crore educational empire.
A history Of privatisation
Ironically, it was the Congress government in united Andhra Pradesh that sowed the seeds of private education and a Congress chief minister, N Janardhan Reddy, who paid a heavy price in the 1990s when he tried to follow the Karnataka experiment in Andhra Pradesh. He was unseated by Rajiv Gandhi on charges of corruption.
In 1994 and 1995, TDP's NT Rama Rao and Naidu championed privatisation of education in a massive scale, dwarfing the government sector.
Now what flourishes is a parallel education economy in both states, where corporate groups raise funds from the stock market to run private colleges. "Our boys and girls go to Bangalore and Chennai for higher studies and have to pay hefty donations for medical and engineering seats. Why not promote such institutions ourselves?" said Naidu at the time.
As a result, Hyderabad, the state capital of what is now Telangana, and its neighbourhood, boasts of many private and two government medical and dental colleges and hundreds of private engineering colleges.
"Unlike other state capitals, Hyderabad is the epicentre of medical and educational tourism and as such development of educational infrastructure and investments is a big draw," says Telangana education minister C Lakshma Reddy, defending the fee hikes.
Find latest and upcoming tech gadgets online on Tech2 Gadgets. Get technology news, gadgets reviews & ratings. Popular gadgets including laptop, tablet and mobile specifications, features, prices, comparison.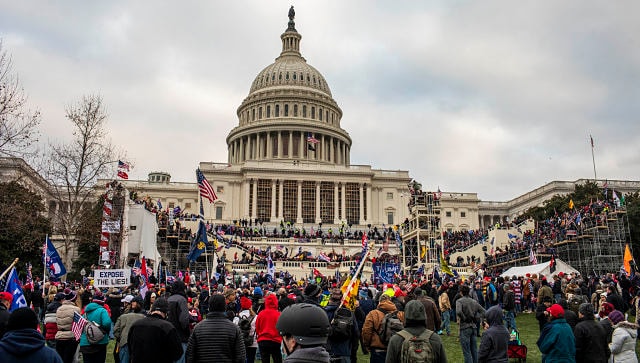 World
A full reckoning will take months or even years, and many lawmakers have called for a formal commission to investigate
India
Governments can ensure that religious processions don't end in violence. For that though, the lives of innocent citizens, especially minorities, should matter to them
India
From the moment she steps out of her home till she reaches her Chepauk office, Aruna Devi requires assistance from passersby at multiple points. "That there is still no policy to cater to something as basic as transportation shows that there is no concern for us," says the Chennai revenue official