Fatwas restrict individual's constitutional freedom, India must create laws to insulate citizens
The latest fatwa expelling JD(U) leader Feroz Ahmad from Islam for saying Jai Shree Ram shows how practices such as fatwas impact Constitutional freedoms of Indian Muslims
On 28 July 2017, a day after Nitish Kumar was sworn in as the chief minister of Bihar, Janata Dal (U) legislator and minority welfare minister Feroz Ahmad aka Khurshid chanted, "Jai Shri Ram" at the state Assembly entrance. This Hindu slogan, hail the Lord Rama, was deemed anti-Islamic by Islamic cleric Mufti Sohail Ahmed Quasmi who issued a fatwa (an Islamic decree) expelling Feroz Ahmad from Islam. As India is forecasted to have world's largest Muslim population by 2050, it is pertinent to think about fatwas, and other Islamic issues, that impact negatively on the liberty of individuals.
According to Roznama Sangam of 31 July, an Urdu daily published from Patna, the fatwa stated: "A Muslim who chants and says that, 'I also worship Ram along with Rahim (Allah) and touch my forehead at all places (of worship of other religions)', such an individual is expelled from Islam."
As per the Urdu daily, "It was also said in the fatwa that due to this error, Khurshid's marriage has become void. It is not rightful for common Muslims to have relations with such Muslims." It is clear that an Islamic cleric exerts extraordinary influence on the personal life of an Indian Muslim.
Quasmi is secretary of Imarat Shariah, an Islamic organisation dedicated to promoting Sharia rule in India, especially in the day-to-day economic, social and religious life of Muslims insofar as possible. On its website, the Imarat Shariah also states: "There is no place for individual life in Islam. The study of the Holy Quran and the life of our beloved Prophet expressly reveals that the principle of collective life is the living spirit and is an axis around which the entire Islamic order revolves." The statement makes clear that Islam demands total submission from its followers.
The Imarat Shariah was established in 1921 and runs its jurisdiction across the states of Bihar, Jharkhand and Odisha. Very significantly, the Imarat Shariah was conceived at a conference of Islamic clerics under the presidentship of Maulana Abul Kalam Azad. On the pages of this website, I have argued how Azad, who went on to become India's first education minister, was a radical jihadi preacher no different from Abu Bakr Al-Baghdadi of Islamic State.
Fatwas, though mostly invalid in Indian law, are Islamic legal opinions as per the Sharia. Fatwas take the form of a question and an answer, issued usually by a mufti (an Islamic scholar who is educationally qualified to do so) in response to a question. Although not legally enforceable, many Muslims take it upon themselves to enforce them in their day-to-day living. Fatwas can be issued on any topic, namely what etiquettes and norms to follow in prayers and marriages, or which foot should one put forward first when entering a toilet. Many such fatwas pose no harms to others, and Muslims willingly follow them in their daily life.
However, a second type of fatwas become a matter of concern because they impact negatively on the liberty of individuals. Fatwas have emerged as a threat to individual liberty. A simple fatwa against can effectively prevent liberal writers like Taslima Nasreen from travel, or from delivering speeches. Fatwas are also religious and political weapons which an Islamic cleric uses to generate protest crowds and lynch mobs.
Quasmi of the Imarat Shariah is an extra-constitutional authority who engages in violating the constitutional freedoms available to Indian citizens like the Bihar minority welfare minister.
The organisation seeks "the judicial system of Islam (to) be established and implemented among the Muslims."
After the fatwa was issued by Quasmi, the Bihar minister sought to defend his freedom to chant Jai Shri Ram. The minister's view was that such slogans promote positive Hindu-Muslim relationship. "Islam teaches respect for all religions. If by saying Jai Shri Ram I can do some good for the Muslims, why is there such a hue and cry," he told Hindustan Times. However, soon after that, according to Roznama Sangam of 31 July, the minister reached out to Mufti Quasmi and other clerics, expressed regrets and re-entered Islam by reciting the Kalima, the words proclaiming one's belief in Islam.
Numerous issues arise in situations involving fatwas. One, fatwas threaten the individual liberties of citizens and can effectively deny them the freedom of expression; two, fatwas can lead to social boycott of an Indian citizen by members of his religious community and can cause economic and political loss. Three, fatwas are supposed to be opinions of clerics not enforceable but practically they create protest and lynch mobs; four, fatwas are opinions but carry more weight than the orders of the courts, much like a father's word, many a time, shuts doors on a girl's freedom to choose a groom. Five, German military thinker Carl von Clausewitz said, "War is the continuation of politics by other means." I say this: as political weapons in the hands of Islamists and jihadists, fatwas are jihad by other means.
India must evolve considered responses on how to deal with extra-constitutional organisations and practices such as issuing of fatwas.
One, an ideal step could be to enact a uniform civil code that will override fatwa-issuing activities; I have drafted and unveiled the first blueprint of such a code for wider public discussion.
Two, I am testing my ideas on social media whether there could be practical ways to regulate the fatwas industry. One idea – you are free to give yours – could be to create a council of clerics aimed at issuing fatwas, thereby also barring numerous other clerics from doing the same. Such a council can have the government's blessing but necessarily not be a part of the Indian State.
Three, most of fatwa-related issues are also rooted in the failure of the rule of law in India; this can be remedied if the government were to introduce police reforms and training of police personnel in the rule of law.
Four, the government could also enlarge the scope of the Social Boycott Law of Maharashtra across India, thereby criminalising fatwas on a vast range of subjects affecting individual freedoms of Muslims.
Five, if the politicians are not willing to utter the words "uniform civil code", the government should debate and enact a Human Rights Act, which can imbibe good points from all the above suggestions, and any good legislative provisions available in different states and union territories of India.
The author, a former BBC journalist, is a contributing editor at Firstpost and executive director of the Open Source Institute, New Delhi. He tweets @tufailelif
Find latest and upcoming tech gadgets online on Tech2 Gadgets. Get technology news, gadgets reviews & ratings. Popular gadgets including laptop, tablet and mobile specifications, features, prices, comparison.
India
India would probably be a dictatorship, if not for Nani and a 'Bharat Ratna' is the least we can do to honour the man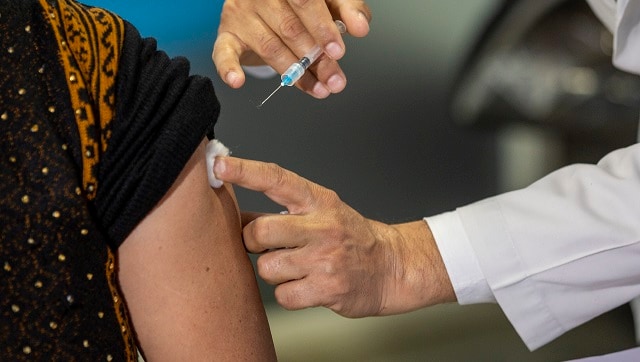 India
Today, while India has the second highest number of cases after the US and third highest deaths after the US and Brazil, it has one of the lowest per capita cases and deaths
World
Pakistan has its own system of indefinite detention and house arrest, where terrorists are kept far from the prying eyes of courts and the media