Farmers' unrest: Yogendra Yadav slams Centre's 'double standards' on loan waiver and pricing issues
Yogendra Yadav criticised the Centre for its stand against farm loan waivers and said an attitude of 'double standards' has been meted out towards farmers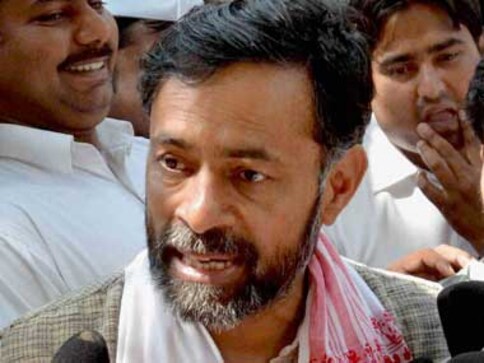 New Delhi: Swaraj Abhiyan chief Yogendra Yadav on Saturday criticised the Centre for its stand against farm loan waivers and said an attitude of "double standards" has been meted out towards farmers.
"Morale of loan waivers are not discussed when it comes to bailouts to telecom industry and also when the previous government bailed out Indian industry in 2009. I find double standards when it comes to farmers," Yadav said.
Addressing a press conference of All India Kisan Sangharsh Coordination Committee (AIKSCC), he said the country owed debt to farmers as the prices of their produce have been kept artificially low.
"The country owes debt to farmers. For the last 50 years, the prices of farm products have been artificially kept low because of which farmers faced losses," he said.
Accumulated debt of farmers is nothing short of Rs 50 lakh crore, and farmers are demanding just a fraction of it, he added.
Set up last month, AIKSCC, a body of 140 farmers' organisations across the country, will launch a march from Mandsaur on 6 July under the name Kisan Mukti Yatra.
The farmers will march in Madhya Pradesh, Maharashtra, Gujarat, Rajasthan, Uttar Pradesh, Haryana and will reach Delhi on 18 July — the day when winter session of parliament begins — to launch an indefinite sit-in protest at Jantar Mantar.
"During the journey the campaign will spread awareness about the plight of farmers and through the agitation we raise two main demands —loan waivers and remunerative prices for the produce of farmers," said VM Singh, convener of AIKSCC.
Yadav said just like "One Nation One Tax", we are launching a "One Nation One Farmers Movement" in Mandsaur.