Faking foreign 'degrees': What Smriti Irani reveals about ourselves
The episode brings to the fore the Indians' fetish for foreign degrees, or rather titles, and the short cuts they take to acquire/procure them.
Smriti Irani's Yale swagger has more or less died down in a day with the widespread ridicule it evoked, but what remains unexplained is why she has made the mistake of brandishing a six-day course certificate as a degree.
More than her momentary foolishness, what's certainly disconcerting is that such a person is heading the human resources ministry, which includes department of school education and literacy, and department of higher education.
Even by the lowest of Indian standards, she couldn't have missed a certificate for a degree because the UGC, under her ministry, has laid out strict guidelines on what makes a degree: "the right of conferring or granting degrees shall be exercised only by a University established or incorporated by or under a Central Act, a Provincial Act or a State Act or an institution deemed to be a University under section 3 or an institution specially empowered by an Act of Parliament to confer or grant degrees."
Not that a person without formal education cannot be an HRD minister because often public life can be a better teacher, but how can a person who cannot tell a certificate from a degree, preside over higher education in India?
Social media has made enough fun of her - perhaps nobody in the union government, including the UPA's period, has been spoofed so much with epithets such as "Student Of The Year". People had a whale of a time, expressing their funny creativity at her cost. She might well have regretted that careless moment of compulsive bragging that triggered such a deluge of cynicism and abject ridicule.
But there's a positive side to the story because the episode brings to the fore the Indians' fetish for foreign degrees, or rather titles, and the short cuts they take to acquire/procure them. Unfortunately, most of them are not real degrees, which require a lot of sweat and blood besides sheer merit, but short diplomas and certificates that many universities dish out to monetise their brand equity.
For instance, actress Preity Zinta and a former union minister have apparently finished some course in Harvard business school. There are such short courses run by Ivy League institutions, and places such as London School of Economics. Before one rushes to any conclusion by the name of the university, it will make tremendous sense to see what exactly the candidates have done there. For instance, we have heard about Harvard medical school, but what about Harvard Medical International?
In this blind pursuit, what goes unnoticed are fake degrees and diplomas from what are internationally called "degree mills" and "diploma mills". It's really hard to tell if a degree, that has an association with Oxford, Cambridge or any Ivy League association, has any affiliation to the real university. For instance, in Sri Lanka, a number of institutions are affiliated to British and Australian universities and the candidates get their degrees without ever visiting the offshore campus.
In India, the number of such institutions might be more. As this Times Higher Education article notes, fake places as "Shaftesbury University", "University of Dunham", "Redding University", and "Suffield University" cash in on the allure of British sounding "universities".
It's a huge racket in the developed world because there is a premium for their names in countries such as India. And the business has been growing. Sweden's National Agency for Higher Education had estimated in 2005 that the number of fake universities globally had shot up from about 200 in 2000 to more than 800. In 2009, there was a big racket when about 9,000 people bought degrees from St. Regis "university" in America.
According to this Indian Express article, which quotes the latest report of "Open Door, which documents international students studying in the US, 1,00,270 Indians study in the United States, making it the most preferred destination by our students. This is followed by UK, Australia, New Zealand and Southeast Asian countries such as Singapore and Malaysia. How many of them are really worth it?
While most knowingly buy a degree or diploma from such "mills", many fall for fake universities because of poor awareness. For them, here is a 2009 Associated Press Report, which lists five signs that your "university" might be fake:
1. Little or no work needs to be completed to receive your degree.
2. The school offers deals if you sign up to earn more than one degree at a time, such as a bachelor's degree and a master's degree for one low price.
3. The program name is very similar to the name of a well-known and prestigious college or university.
4. Addresses for administration buildings include P.O. boxes or suite numbers.
5. Prices are stated per degree instead of per credit hour.
Find latest and upcoming tech gadgets online on Tech2 Gadgets. Get technology news, gadgets reviews & ratings. Popular gadgets including laptop, tablet and mobile specifications, features, prices, comparison.
World
The US goes to the polls on 3 November and voters will decide whether Donald Trump gets a second term or Joe Biden becomes the next president
India
The Council has asked affiliated schools to return the original statement of marks and pass certificate of candidates who appeared for the exam so that the council can issue amended documents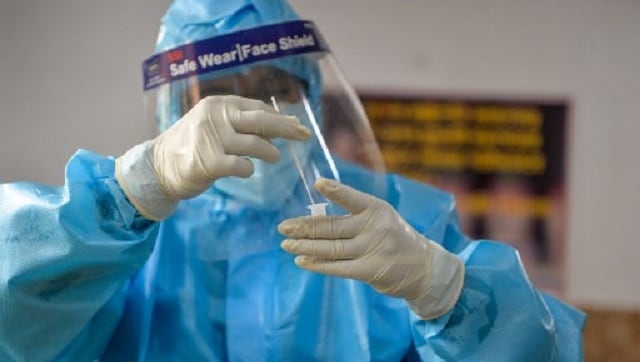 India
Active cases of COVID-19 in India have remained below 10 percent of the total caseload for the last three days suggesting that only 1 in 10 cases are active coronavirus patients