Exclusive: Two Indian businessmen linked to arms dealer Sudhir Choudhrie under investigation agencies' scanner
Firstpost has learnt that Central agencies have received significant leads into the case against Sudhir Choudhrie and his associates
New Delhi: On 22 November, 2015, a chartered aircraft landed at Delhi Airport. A sharply dressed man alighted from a blue-silver jet. He was none other than Sudhir Choudhrie, a well-known 66-year-old arms dealer and UK-based businessman. This was his third trip to India within a fortnight. The Indian agencies probing his alleged linkages in some arms deal were perplexed over his frequent visits to the National Capital beginning 16 April that year despite the fact that he figured in the Central Bureau of Investigation's (CBI) Undesirable Contact Men (UCM) list and the agency had registered a Preliminary Enquiry (PE) against him. Three days later (on 25 November), he flew out of Delhi.
Before flying into India, Sudhir, said informed sources, had spent two days (from 15 November onwards) in Bangkok, which had not gone unnoticed by investigators. His trips were followed by the Enforcement Directorate's (ED) show cause notice and a wider investigation, with the help of other Central agencies, into his arms dealings.
Firstpost has learnt that Central agencies have received significant leads into the case against Sudhir and his associates. Sources claimed he has been operating with impunity, outsmarting investigating agencies struggling to gather prosecutable evidence against him due to the use of a proxy for managing dubious transactions.
"Two Indian businessmen are working as a front for Sudhir. One of the firms has stakes in aviation and the defence sector, and is known to be collaborating with defence firms from Europe and the US, while the other is in the business of packaging," an informed sourced told Firstpost on the condition of anonymity. A questionnaire sent to Sudhir's son Bhanu seeking his response on the claims made by investigating agencies remained unanswered as of the time of publishing this story.
Bhanu runs the flagship C&C Alpha Group Limited in the UK and is also a director in over a dozen companies registered in India.
Further investigations revealed that one of Sudhir's proxies is working closely with a government-owned company, which has linkages with him ever since his uncle was associated with it.
"The probe also suggested that a few meetings were held in May 2015 when Sudhir was in Delhi for around a week. It has also come to our notice that meetings with foreign associates were held in Dubai and Bangkok. We are probing to unearth various layers involved in these deals and the way kickbacks are secretly transferred," sources said. Firstpost has reviewed a note prepared by the investigators suggesting that Sudhir was in Dubai for almost two weeks during the said period.
"Another characteristic of his activities is the large number of shadow offshore firms, he (Sudhir) has registered in tax havens in order to make it difficult for the state authorities to follow his activities, as well as his profits," the note said.
The dealings are secretive and so are his meetings. According to sources, frequent consultations were held between the businessmen and Sudhir at a five star hotel in South Delhi's Bhikaji Kama Place.
Since, Sudhir's firms are not directly involved in money transactions arising out of defence deals, the agencies have so far been groping in the dark. The CBI had booked him — nicknamed Bunny in the shadowy arms trade world — for alleged payment of bribes in securing a contract for an upgrade of artillery guns for Israel-based defence firm Soltam and his name subsequently featured in the Barak missile scandal of 2006-07. Although the CBI FIR had mentioned that there was prima facie evidence against Sudhir, both cases were closed by the agency citing lack of evidence. A probe by the UK's Serious Fraud Office (SFO) into the Rolls-Royce scandal met with a similar fate.
Although Sudhir and Bhanu were briefly arrested by the SFO, they were released due to a lack of evidence.
"We are also probing the role of one of his London-based relatives, who is a known venture capitalist and handles certain deals on behalf of Sudhir. Incidentally, he was present in some meetings at a South Delhi five star hotel. Sudhir still maintains strong political, bureaucratic and military links," sources said.
Find latest and upcoming tech gadgets online on Tech2 Gadgets. Get technology news, gadgets reviews & ratings. Popular gadgets including laptop, tablet and mobile specifications, features, prices, comparison.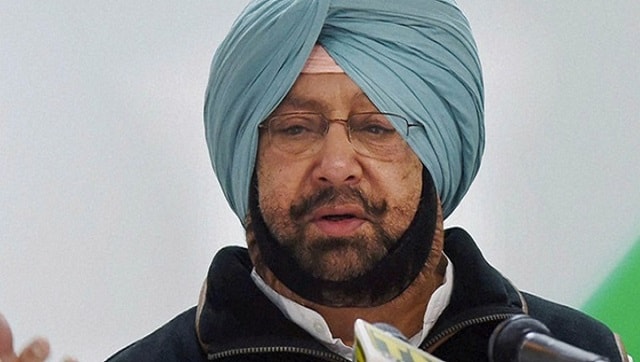 India
The Punjab CM said his Delhi counterpart's demand was nothing but a 'political gimmick' aimed at regaining AAP's lost foothold in the state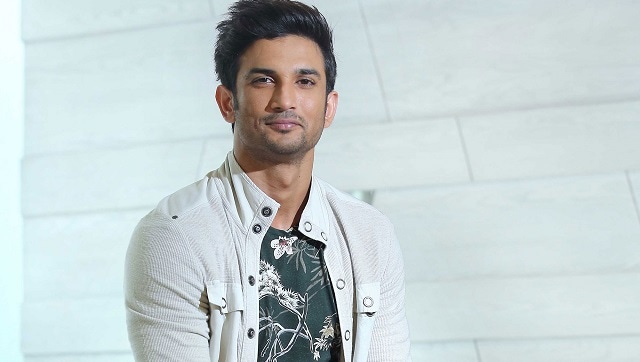 India
Maharashtra Home Minister Anil Deshmukh had earlier said the case will not be transferred to the CBI