Exclusive: Security agencies launch covert operations to dismantle financial support to Maoist terror
Security agencies launched these anti-Maoist operations soon after the government announced its demonetisation move.
Days after Prime Minister Narendra Modi announced its decision to demonetise Rs 500 and Rs 1,000 notes in 8 November, 2016, security agencies quietly registered case number '185/2016' to launch an operation against a Maoist leader identified as Rohit. The operation was approved through memorandum number '3208/Ops', and authorities detected and cut off the transfer of more than Rs 25 lakh that was allegedly being moved to perpetrate terrorist attacks.
Since the first operation on 21 November, 2016, to the latest one launched on 12 April, security agencies have carried out hundreds of covert operations to identify new sources of terror financing and methods of Left-Wing Extremists (LWE), swiftly moving to choke the funds to disrupt their atrocities and lethal attacks.
Firstpost has accessed the latest dossier on operations to stop the flow of funds towards India's biggest internal security threat. With the help of financial intelligence, the security establishment analysed the structure of terrorist groups, the activities of the most-wanted Naxalite commanders, and their logistics and networks spread across the hinterlands and urban areas. They adopted measures to combat money laundering by small terrorist cells.
Top Maoist commanders the targets
The details of at least nine covert operations Firstpost reviewed shows that agencies had seized more than Rs 8 crore in cash that was being moved to Maoist-infested areas. These operations targeted top-level functionaries considered part of the Central Military Commission of the CPI (Maoist), which holds the central responsibility of the manufacture and supply of arms, politico-military training, recruitment and control of ultras and preparation of the budget for guerilla operations.
"There are at least 10 cases being worked out with the help of the local police against regional committee members of the group," the dossier said. "Some of them are working as a fund collection manager, while one person looks after liaison work with state military commission for the supply and purchase of explosives and maintenance of arms dumps. At least 13 cases, where the sum involved is more than Rs 10 lakh, are under investigation, and in five cases, the requisite process has been completed."
Since Maoists formed regional commands in 2007 for an integrated approach to counter the anti-Naxalite operations of state forces, the focus of security agencies is the ultras handling the regional command centres to disrupt material support. One of their recent targets was the CPI (Maoist) area commander in Jharkhand, Nunuchand alias Gandhi. Security agencies had launched an operation to identify and seize movable and immovable assets through order number '1202/Ops' on 21 April, 2017. It is learnt that the operation has been completed.
The next operation launched on 12 May, 2017, targeted Ranvijay alias Nepal Mahto, the CPI (Maoist) sub-zonal commander. The operation is still on.
In Telangana, agencies targeted influential member Satya Reddy, against whom they launched an operation under FIR number '180/2017', which was registered on 30 August, 2017. The mission to dismantle his financial network, which was feeding the coffers of Maoists, was launched through memorandum '2779/Ops' on 1 September, 2017, and cash worth more than Rs 25 lakh was recovered. About three weeks later, an operation was launched against a most-wanted Maoist leader, zonal commander Kundan Jee, and another influential Naxalite, Manoj Kumar. According to sources privy to information on both the cases, the operation to dismantle their financial network and seize immovable properties has been completed.
"Regional commanders are involved in IED explosions targeting the movement of security forces, which requires much less financial aid for execution," a senior officer from the security establishment said. "Disrupting the funding network at this level crippled their capability to engage in such operations. We are also mounting operations against facilitators with links to the most-wanted Naxalites."
Two operations were launched in February and March this year to dismantle the financial networks of Maoists, including investments in land and money stashed in banks through various intermediaries.
These disruptive operations are reaping results. An analysis by the Ministry of Home Affairs revealed an overall 20 percent drop in violent incidents and a 33 percent reduction in deaths in 2017 as compared to 2013. When compared to 2016, 2017 saw a decline of 13.4 percent in incidents of violence and 5.4 percent in resultant deaths. Chhattisgarh remains the worst Maoist-affected state, followed by Jharkhand, Bihar, Odisha and Maharashtra, the home ministry had found. In 2017, 908 attacks were report with the toll hitting 263.
Splinter groups also under the scanner
Security agencies have also been targeting splinter groups of CPI (Maoists), such as the Tritiya Prastuti Committee (TPC) that was formed in 2002 in Jharkhand and is said to have ties with other outfits like the Jharkhand Liberation Tigers. The group, which operates primarily in Jharkhand, expanded its footprints to West Bengal in the recent past, and extorting contractors remains its primary source of income.
At least six operations were launched against TPC leaders from 17 April, 2017. In the first case initiated against TPC member Kamlesh Ganjhu, security agencies recovered more than Rs 36 lakh. They recovered assets worth more than Rs 60 lakh in the second mission, launched in August 2017.
"The coordinated efforts of various agencies, including intelligence units, is to deny Maoists access to financial networks and prevent underground cadres and sleeper cells to exploit the vulnerabilities in the system and use intermediaries," the senior security official added. "Intelligence sources are effectively used to identify sources of terror funding, and we are taking targeted steps to block their financial support  system."
The home ministry has also strengthened the intelligence mechanism to counter the Maoist menace and upgrade the capabilities of intelligence agencies at the central and state level. The ministry has also set up a joint command and control centre in Jagdalpur in Chhattisgarh and Gaya in Bihar, aiming to generate real-time intelligence.
"While extortion by Maoists continues, the demonetisation drive by the government delivered a major blow to their finances," the home ministry said. "With Maoists being forced to remain in a state of strategic defence in most of the states, it is time to consolidate the gains to end this menace once and for all."
India
Tejashwi began campaigning for the Rashtriya Janata Dal while pursuing a cricket career in 2010. He was praised with success for updating campaigning techniques and improving the party's internet appeal
India
According to the power-sharing formula, the RJD will have the largest number of ministers, as it has a higher number of MLAs. Besides, the in-principle decision to hand over BJP's portfolios to RJD implies that it will get some key ones like the health and road construction department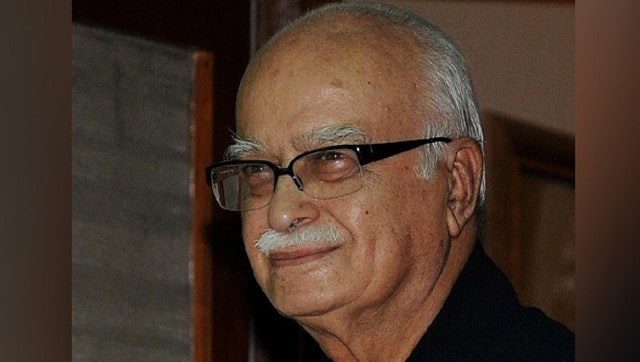 India
The JP movement has had such personal and emotional impact on many that Nitish Kumar, Lalu Yadav, Sushil Kumar Modi and Sharad Yadav, all of whom were engrossed in students politics back then, often describe themselves as "product of JP movement"