Exclusive: Motilal Vora's wish became Hooda's command for allotting Panchkula land to National Herald
Is a pattern emerging in the manner in which prime land was allotted to the Associate Journals Limited (AJL) across the country?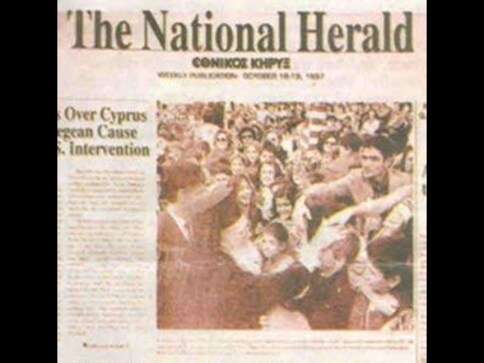 New Delhi: Is a pattern emerging in the manner in which prime land was allotted to the Associated Journals Limited (AJL) across the country?
Last week, Firstpost reported exclusively on how the allotment of a 3,480-sqare metre property in Bandra to AJL was riddled with irregularities. Chief Minister Devendra Fadnavis has since ordered an inquiry by a senior bureaucrat into the Bandra allotment. It now appears that this allotment is not an isolated case. File notings in the allotment of prime property to AJL in Panchkula (near Chandigarh) also reveal the same pattern of repeated irregularities and abuse of discretionary powers by Haryana's chief minister Bhupendra Hooda.
More than once, Hooda overruled officers to accommodate AJL and condone its delays and defaults of construction deadlines.
AJL is the parent company of National Herald, the now defunct mouthpiece of the Congress party. AJL's assets (valuable real estate across New Delhi, Lucknow, Mumbai, Indore, Bhopal and Panchkula) were subsumed by the Young Indian, a not-for-profit company predominantly owned by Sonia Gandhi and Rahul Gandhi (76 percent joint holding). It is in this matter that Sonia and Rahul Gandhi had to seek bail from a Delhi court on 19 December after Subramanian Swamy brought up criminal charges of cheating and breach of trust against the Gandhis.
File notings of the Haryana Urban Development Authority (HUDA) reveal a twisted history of abuse of discretionary powers to grant out-of-turn favours, illegal extensions and concessions.
The institutional site No C-17, Sector 6, Panchkula measuring 3,500 square metres, was allotted to AJL on 24 August, 1982, for the purpose of publishing a newspaper. Possession was handed over on 30 August, 1982. As per the terms and conditions of allotment, AJL was required to complete the construction within two years from the date of possession. That meant construction had to be completed by 30 August, 1984,
But AJL breached the deadline by a mile.
So, nearly 10 years after giving possession, HUDA was forced to take back (resume) possession of the land. "Consequently, after observing the laid-down process, the above plot was resumed by the Estate Officer (EO), HUDA, Panchkula on Otober30,1992  exercising the powers conferred upon him under Section 17 of HUDA Act," says the file notings.
AJL appealed before the Administrator, HUDA, Panchkula, a designate appellate authority against the Order passed by EO, Panchkula. He dismissed the appeal on 26 July, 1995. Following this, EO, Panchkula refunded Rs 1,55,662 vide cheque number 169953 dated 10 November, 1995 deposited by AJL towards the cost of the site after forfeiting 10 percent of the amount — Rs 27,300 — due to non-construction.
Undeterred, AJL filed a revision before the state government/commissioner and secretary to the government, Town and Country Planning Department (TCP), Haryana. This was also dismissed on 10 October, 1996.
In effect, the plot allotted to AJL stood permanently cancelled under the law. This entire history of rejection and adherence to legal process took place in the Congress regime under Chief Minister, Bhajan Lal. Thereafter, persistent attempts to restore the allotment during the tenure of the next Chief Minister, Bansi Lal, also failed as he, too, chose to follow the rule book, writing back to Motilal Vora, Congress treasurer and Chairman of AJL, only "to reiterate the decision of the Administrator, HUDA".
Hooda plays Santa Claus
Matters took a favourable turn after Bhupinder Singh Hooda took over as Chief Minister. From April 7, 2005, Vora, started making written representations to Hooda, complaining about BansiLal's decision to follow HUDA guidelines, while asking the new CM "to kindly intervene in the matter and order the restoration of the plot to us". Within days things turned. "The CM vide his order dated 14 May, 2005, on a separate file, directed that the possibility of restoring the allotment of plot to this organisation at current rates may be examined." (emphasis added)
While noting that there was no precedent for such re-allotment, HUDA officials said any such request would be considered as a fresh allotment as per policy, which stipulates that institutional plots may be allotted by the Authority after inviting applications from the public through advertisements, and then screening, interviewing and finally, selecting the candidate on the basis of recommendations of the committee especially constituted for the purpose and headed by a local administrator.
Financial Commissioner, TCP, Haryana specifically noted on 23 June, 2005 that, "Since the policy was approved by Cabinet, the relaxation will have to be given by the Cabinet. Another option is to advertise the institution plot."
Seeing a dead end on this route, which would involve inviting bids through advertisement, Vora sprung into action to change course. On 29 June, he wrote another letter to the CM urging that, "As the AJL is in dire need of the land (emphasis added), it is requested that the earlier allotment of 1982 be restored and the same area of land be given to AJL... and direct the HUDA authorities to restore the allotment."
Despite the fact that there was no evidence of any dire need for land, with AJL missing all deadlines for construction, Hooda obliged. Sample this 4 July, 2005 file noting by Chhatar Singh, additional private secretary of the chief minister: "The CM has directed that the request of the petitioner organisation be examined afresh in the context of the new petition. The file be resubmitted for his orders after obtaining legal opinion with regard to the contention of the petitioner organisation that the site be restored to them."
As if in the know of this paper trail, Vora, in another letter of 7 July, 2005 insisted, "I have consulted the legal functionaries and have been advised that there should not be any difficulty in HUDA giving a fresh notice and restoring the allotment made in August, 1982. I would therefore once again request you to kindly get the matter examined by your Law Department and pass appropriate orders, restoring the allotment in favour of Associated Journals Ltd."
Vora's "request" did not end there. Displaying eagerness to hold on to land at historically low prices, he further suggested that "in case the same is not available any other land equivalent in size to the earlier plot, at the same rates" may be issued to AJL, which had at no time in the interim, got anywhere close to achieving the purpose of land allotment: Publication of newspapers.
Re-allotment against official and legal advice
It must be said of the Haryana bureaucracy that it did not submit easily to the machinations of the chief minister's office. In spite of the knowledge that orders were being directly issued from the CMO, the District Attorney of HUDA expressed his inability to give a favourable opinion. "I have gone through the file and am of the view that allotment cannot be restored as per policy of HUDA. This can be considered after amending the policy."
This opinion was further strengthened on 17 August, 2005 by the Legal Remembrance department of Haryana which said, "The revision petition having been dismissed, way back on 10/10/1996, the order of resumption has attained finality. There can thus, be no question of re-allotment or restoration of the plot to the same allottee. If however, the provisions or the policy allow, fresh allotment at prevalent rates can be made as per the procedure for the allotment of institutional sites."
This line of thought survived the next level of HUDA decision-making as wel. Chief Administrator, HUDA, SS Dhillon on 18 August, 2005 noted, "The said plot can be advertised and Associated Journals Ltd can apply against this plot."
Four days later, this was endorsed at the highest level of town planning by FCTCP Shakuntala Jakhu on 22 August, 2005.
None of this mattered for Hooda. Less than a week later on 28 August, 2005, overruling HUDA officials as well as legal opinion, Hooda, noting that "AJL had submitted building plans, thereby indicating their intention to take up the construction work", re-allotted the plot to AJL.
He made the right noises, of course. While acknowledging that "order of resumption is a last resort with the Government and such an order needs to be made with great caution", he threw it to the winds, recommending further that "in my view this was a fit case for further extension in time for construction."
"The Associated Journals Ltd is a renowned organisation founded by Jawaharlal Nehru. The Hindi daily Navjivan which this organisation plans to start will serve a huge public interest. It will also add yet another feature to the prestigious town of Panchkula. I therefore, order that plot No. C-17, Sector-6, Panchkula be re-allotted to M/s Associated Journals Ltd at original rates plus interest thereon till date. This re-allotment will be subject to the condition that the Associated Journals Ltd would start construction in the next six months and complete the same in a period of two years."
To this day, Navjivan, the newspaper that would have 'added another feature to the prestigious town of Panchkula' continues to exist only in the imagination of AJL. The story of the molly-coddling of AJL does not end here. Here's what happened next:
AJL displays no intent to construct
Despite this winning outcome, Vora, on 1 September, 2005 wrote to Hooda again pressing for further concessions: The waiving of interest charges and an extension of time to begin construction work. While Vora initially made out a case that AJL was in 'dire need of land' and the case made out by the CM for re-allotment was proof of intent to undertake construction work on grounds that AJL had already submitted building plans, Vora, asked the CM to "direct the HUDA to take a realistic view".
He said that "Even if we start on the drawing table immediately, it would take at least six months to prepare the drawings and thereafter get them passed before starting the construction… In view of this, it would be only appropriate for HUDA to give us at least one year's time to start the construction work and thereafter complete the same within two years from the date of start of construction."
On 13 October, 2005, a pliant Hooda approved this as well though Vora was willy-nilly making a great confession: That in 23 years of having the plot, losing it and having it again, they had not so much as gone to the 'drawing table' to prepare the construction plans, forget about construction.
Even after these direct and questionable interventions of the Chief Minister, HUDA officials continued to highlight violation of due process, while suggesting that "CMM/Authority"  (CM-cum-Chairman of HUDA) for this special case be obtained. Hooda had no hesitation here and ordered the matter be placed before HUDA Authority because he was the Chairman of HUDA.
In the 97th meeting of HUDA held on 16 May, 2006, at 5 pm under the chairmanship of CM-cum-Chairman of the Authority, the case was approved.
Show cause notice to AJL for non-construction; Audit alleges camouflage aid
A finance audit report of 21 November, 2007 titled 'Camouflage aid to firm' alleged that camouflage aide of Rs 65.05 lakh had been given to the allottee, who "has not started construction even after re-allotment till date (October 2007).
Follwing this audit objection, on 14 January, 2008, Estate Officer, HUDA, Panchkula, after discussion with Chief Administrator, HUDA, Haryana, was compelled to issue a notice to AJL on 29 January under Section 17(3) of HUDA Act, 1977: "You are hereby called upon to show cause within a period of 30 days as to why an order of resumption of the site and forfeiture of 10 percent of the consideration money of the plot be passed against your property due to non-approval of building plan within a stipulated period."
An unfazed Vora responded to EO, HUDA, on 4 February, 2008 asking him "to kindly grant us extension of time of 30 days for getting the building plans approved."
Taking cognisance of AJL's history of false promises, Chief Administrator, HUDA, TC Gupta, noted on 21 April, 2008 that "the request made by ShriMotilalVora, MP is not feasible for acceptance in view of the detailed facts and circumstances..."
Predictably, Hooda,stepped in again and with alacrity. Within 10 days (on 1 May) he overruled both this as well as his own conditions for re-allotment in 2005. He ordered that "an extension of two years from the date of sanction of building plans be granted for construction of the building".
This order was a strategic masterstroke. It left the window open for AJL to submit its building plans whenever it felt like it and the 2-year extension would now kick in only thereafter.
AJL's building plans were eventually submitted and approved on 30 June, 2008, a full three years after Vora's desperate plea that AJL was "in dire need of the land" on June 29, 2005 and 26 years after the original allotment in 1982.
Nevertheless, the new deadline for completing construction now stood revised to 30 June, 2010.
And no, the matter was still not put to rest. On 22 July, 2010 Vora asked for an extension of another year to complete construction. As per the existing extension policy of 2002, "after the stipulated period of two years, further extension of three years can only be given" which was already exhausted in the case of AJL. But once again, an extension was given till 31 December, 2011.
But the extensions game was not over yet. With around 50 days for the December 2011 deadline to lapse, Vora came back with another request for another two-year extension on 11 November, 2011. This was granted again by the chief minister.
Asset acquisition history destroys political vendetta charge
The sequence of events recorded in AJL's Panchkula file history with HUDA shows that the intent behind acquiring the institutional plot was purely that of asset acquisition rather than the stated purpose of running a newspaper since construction of the plot that was acquired in 1982, resumed in 1996 and later illegally re-allotted in 2005 by a favourable Congress chief minister, finally took place after 31 years in 2013, and only after exhausting all further leverage options.
The Panchkula property, located in a posh locality and now valued at around Rs 100 crore, is part of the assets of AJL that have been transferred to Young Indian.
In 2013, Swamy took the Gandhis to court on charges of cheating and breach of trust to grab AJL's assets across Lucknow, New Delhi, Mumbai, Indore, Bhopal and Panchkula, valued in hundreds of crores.
Recently, the BJP government in Haryana ordered a CBI enquiry into 14 other plots allotted in violation of due process by Hooda. Both the Gandhis and Hooda have refused to accept any wrongdoing while accusing the BJP governments in Haryana and the Centre of pursuing vendetta politics.
This history of Panchkula land allotment, which records all the persistent violations committed during the UPA's term at the Centre with a Congress regime in the state, might suggest that the Congress also has some explaining to do for its wanton political patronage of AJL. For the record, the construction of the building is complete, but Navjivan is still nowhere in sight.
Here's a timeline of how the National Herald case unfolded:
Politics
The way the global press has come out to defend Rahul Gandhi against his conviction in the criminal defamation case over maligning the 'Modi surname' is just fantastic
Politics
A Surat Court sentenced Rahul Gandhi to two years in jail in a 2019 criminal defamation case for his remarks over the 'Modi surname'
Politics
Rahul Gandhi is 52 years old. If the conviction—therefore the disqualification—stands, he surely will not be able to contest the 2024 and 2029 Lok Sabha elections