Exclusive: Details of LoC killings that came before Poonch ambush
Four men Pakistan alleges were kidnapped by India may have been killed in an encounter on June 29, documents obtained by Firstpost show.
Even as fresh skirmishes rage along the northern reaches of the Line of Control, new details are emerging on the controversial killing of four Pakistani men on the Line of Control, an incident which is believed to have set off a spiral of clashes culminating in Monday's lethal ambush of troops near Chakan-da-Bagh in Poonch. Pakistan has alleged that the four men were kidnapped by Indian troops operating across the Line of Control.
Police documentation exclusively obtained by Firstpost suggests that Zafran Ghulam Sarwar, Shah Zaman, Muhammad Faisal and Wajid Akbar may have been killed near Katwar Post, a forward position along the Line of Control in the Macchel sector, along the Neelam river, late on the night of 29 July.
Firstpost had broken news, on Tuesday, about concerns that the alleged killings and skirmishes which followed it may have triggered off a cycle leading to the killings of five Indian troops in Poonch-sparking off the worst India-Pakistan crisis in months.
In a First Information Report filed on 30 July, Indian troops said they had killed four unidentified Pakistani intruders. The FIR records the army's statement that it recovered a AK-56 assault rifle, three pistols and a 12-bore shotgun from the group.
"You would expect terrorists to carry weapons like the AK-56", a senior Jammu and Kashmir-based army officer said, "but I can't understand what they'd be doing with a 12-bore gun, which is typically used for hunting small prey".
He also noted it was unusual for an infiltrating group of four terrorists to possess only one assault rifle, and no grenades or communication equipment.
Local residents, who helped bury the bodies after they were handed over to local police through a special police officer attached to the army, said at least two of the men were wearing rubber flip-flops-again, unusual gear for men who had infiltrated mountain passes leading through the rugged Neelam valley.
The FIR was signed on behalf of the 56 Rashtriya Rifles by its adjutant. The Rashtriya Rifles, drawn from various army formations, is generally deployed on counter-insurgency duties inside Jammu and Kashmir. However, the 56 Rashtriya Rifles operates up to the fencing running along the Line of Control.
It remains unclear, though, if the four men were, as Pakistan claims, innocent local residents who strayed close to the Line of Control while collecting herbs. Local residents say the men could also have been out poaching musk-deer, a common-if illegal activity. Intelligence officials based in Jammu and Kashmir had earlier told Firstpost that there was reason to believe the four men had been kidnapped in a cross-border operation, targettng individuals helping cross-border infiltrators.
The alleged kidnapping took place in the midst of a series of sweeps targeting groups of jihadists who had made their way across the Line of Control into the Hafruda forests above the north Kashmir town of Kupwara. In the last week of July alone, twelve jihadists were killed in northern Kashmir's Kupwara district--levels of infiltration not seen in years. Five terrorists were killed short of Hema Post, on the Line of Control in Kupwara. The infiltration surge, as Firstpost recently revealed, has led to the first uptick in violence levels through Jammu and Kashmir since the near-war of 2001-2002.
New Delhi has so far offered no official comment on the controversy, while Jammu and Kashmir Director-General of Police Ashok Prasad will be probed only if the government orders an investigation.
Fighting between the two armies continues along the Line of Control, with both sides trading small-arms fire at Kamalkot, near Uri, last night and this morning. Two Pakistani soldiers are reported to have been injured in the latest exchanges.
Low-grade skirmishes have broken out regularly since January, when Pakistani troops beheaded two Indian soldiers, Lance-Naik Hem Raj and Lance-Naik Sudhakar Naik, in an ambush.
Later, in February, Pakistan alleged that one of its soldiers had been executed in cold blood after accidentally straying across the Line of Control and being taken prisoner. India, however, disputed this version of events.
"We detected some suspicious movement near the LoC inside our territory and the challengers from our side fired", said Lieutenant-Colonel Rajesh Kalia, a spokesperson for the Indian army.
Late last month, Pakistan complained that "unprovoked" Indian fire had led to the death of Sepoy Asim Iqbal in the Nazia Peer sector, near the town of Rawlakote. India, however, said the firing began in response to an infiltration attempt.
Experts say the fighting is driven by both sides jockeying for tactical advantage along the Line of Control-a process in turn underpinned by the need of Indian troops to dominate possible infiltration routes, and the Pakistan army's efforts to deny them those vantage positions.
Last year, in October, an escalatory spiral developed when Pakistan complained of new Indian border works at Charunda, in Uri. India responded that the works were purely defensive, intended to prevent illegal border crossings--among them, one of an elderly villager who left Charunda to be with her sons across the Line of Control. The unresolved dispute led to exchanges of fire, which eventually escalated into shelling and the killings of soldiers on both sides.
The November 2003 ceasefire, Indian diplomatic sources say, was based on an unwritten "agreement," which in essence stipulated that neither side would reinforce its fortifications along the Line of Control --a measure first agreed to after the 1971 war. In 2006, the two sides exchanged drafts for a formal agreement--but the talks have stalled.
Find latest and upcoming tech gadgets online on Tech2 Gadgets. Get technology news, gadgets reviews & ratings. Popular gadgets including laptop, tablet and mobile specifications, features, prices, comparison.
First Cricket News
The three T20Is, which were earlier scheduled at the Gaddafi Stadium in Lahore, will now be held at the Rawalpindi Cricket Stadium on 7, 8 and 10 November.
India
The Centre has paved the way for people from outside Jammu and Kashmir to buy land in the union territory by amending several laws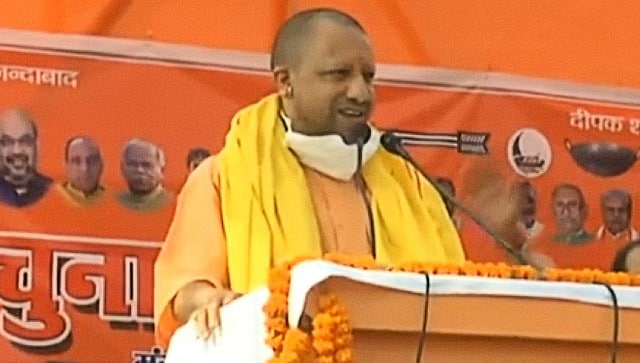 Politics
The BJP's star campaigner blazed through three Assembly segments with back-to-back rallies on the first day of his campaign in Bihar, commencing his speeches with roars of Vande Mataram and signing off with chants of Jai Shri Ram