Ex-RAW chief wasn't totally honest with us in his book: Here's what Dulat didn't tell us about IC-814
I have a bone to pick with A S Dulat – author of best-selling Kashmir: The Vajpayee Years – and the bevy of print and television journalists flocking to the former RAW chief-turned-writer's bungalow in New Delhi's Friends Colony for quotes and bytes.
I have a bone to pick with A S Dulat – author of best-selling Kashmir: The Vajpayee Years – and the bevy of print and television journalists flocking to the former RAW chief-turned-writer's bungalow in New Delhi's Friends Colony for quotes and bytes.
My grouse: Dulat's chapter on the hijacking of Indian Airlines IC 814 by Pakistan-backed terrorists in December 1999, doesn't contain a single word on the RAW officer who, according to other authoritative accounts, was on board the ill-fated plane commandeered to Kandahar. And no journalist has quizzed Dulat about the glaring omission or questioned his deafening silence.
So I rang up Dulat and asked pointblank why he left RAW's Shashi Bhushan Singh Tomar out of his otherwise illuminating IC 814 narrative. The gentleman told me a few things off the record. On record, Dulat told Firstpost: "Certain things are best not talked about." Period.
I beg to differ. Tomar's presence in the hijacked plane is so well documented that it's undeniable. To give credit to Dulat, he didn't try to deny it when I questioned him about the omission. But he certainly tried brushing it under the carpet.
Dulat should have cleared the air in the book itself. He should have written the truth – or even lied if his conscience permitted. But glossing over such a crucial aspect of the hijacking is morally unacceptable. It insults our collective intelligence. If anyone owes the nation an explanation about l'affaire Tomar, it's Dulat. For three good reasons: he has written a whole book on his tenure, he headed RAW when IC 814 was hijacked, and Tomar worked for RAW then as he does now.
The broad facts of the 1999 hijacking are well-known. The drama began on 24 December, 1999 afternoon when five ISI-backed terrorists hijacked IC 814, soon after it took off from Kathmandu for Delhi, and the curtains came down on 31 December in Kandahar, Afghanistan, making it the darkest Christmas week in India's history.
The unanswered question is: What was Tomar, then posted as First Secretary in the Indian embassy in Kathmandu, doing in the hijacked plane? The most charitable explanation that I have heard so far at the highest level of government is that it was a "bad coincidence" that Tomar boarded a flight that got hijacked.
Many believe that commandos were not given the go-ahead to storm the plane in Amritsar simply because Tomar was inside it. A proposal to send commandos in was apparently sabotaged by none other than N K Singh, Secretary to then Prime Minister Atal Bihari Vajpayee. Tomar is married to Singh's youngest sister. Many swear that Singh pulled out all stops to ensure his brother-in-law's safety!
As is well known, from Amritsar the plane flew to Lahore, Dubai and finally landed in Kandahar. Tomar's presence in the hijacked plane remained a tightly-guarded secret known only to a select few in the Indian establishment. But it didn't remain a secret for too long.
On 27 December, while 1C 814 was stranded in Kandahar and negotiations were underway for the release of hostages, Pakistani Foreign Ministry spokesman, Tariq Altaf, gleefully announced before the international Press in Islamabad that RAW officer S B S Tomar "is on board the hijacked Indian Airlines plane and he is guiding, directing and controlling the five or six hijackers".
Pakistan conveniently gave Tomar's presence in the hijacked plane a twist to serve its own purpose. Altaf's briefing received good coverage although the Indian media dutifully censored the news of a RAW officer among the hostages! However, Praveen Swami's cover story, Kashmir after Kandahar, in Frontline magazine dated 22 January- 4 February, 2000, blew the lid off.
Swami wrote: "The passenger in seat 16C, an Indian official who had the responsibility of monitoring terrorist activity in Nepal. S.S. Tomar, a Research and Analysis Wing (RAW) operative posted to the Indian Embassy in Nepal, was flying back to New Delhi to visit his wife Sonia, who had been hospitalised to correct problems arising from the improper treatment of a fracture. Sonia Tomar is the youngest sibling of N K Singh, perhaps the most powerful bureaucrat in the Prime Minister's Office. Her eldest sister, Shyama, is married to the man who once led the force which ought to have carried out a rescue attempt when the hijacked aircraft was in Amritsar - former National Security Guards Director Nikhil Kumar."
In May 2000, IC 814 Hijacked! The Inside Story (Roli Books, 224 pages) by Anil Jaggia and Saurabh Shukla, hit the stands. It printed the ill-fated plane's passenger manifest. In the alphabetically arranged list, Tomar was sandwiched between Manjulal Tolia and M Tulasi.
According to the book, "Few know that on board IC-814, a senior RAW official SBS Tomar was travelling on his diplomatic passport, carrying a report to Delhi that there was a likelihood of a hijack. How prophetic it was."

Last year, former RAW officer, R K Yadav, penned a brilliant book, Mission R&AW (Manas Publications, 543 pages). According to Yadav, days before the hijacking, UV Singh, a junior RAW operative in Kathmandu informed Tomar that Pakistani terrorists were planning to hijack an Indian plane. Tomar ordered Singh to check the veracity of his report. When Singh vouched for its reliability, Tomar rebuked him and told him not to spread rumours.
"Singh's report was not sent to RAW Headquarters in Delhi", writes Yadav. "But a few days later, an Indian Airlines plane was hijacked by Jaish-e-Mohammad terrorists and Tomar was flying in it. He kept his identity a secret. Otherwise he would have been killed."
Regardless of the spin given by various chroniclers, my gut feeling is that Tomar was totally in the dark about the planning that went into the hijacking. His presence in IC 814 highlighted RAW's failure to penetrate ISI-backed jihadi anti-India groups. It's anybody's guess if the situation is any better today.
Dulat, I strongly feel, should have set the record straight. He has the relevant facts on his finger tips. It's a pity that he is silent about the intelligence fiasco around Tomar but cocking a snook at the Official Secrets Act and writes that the Intelligence Bureau bag was used for sending cash to Srinagar from Delhi!
SNM Abdi is a former Deputy Editor of Outlook and Firstpost columnist
Find latest and upcoming tech gadgets online on Tech2 Gadgets. Get technology news, gadgets reviews & ratings. Popular gadgets including laptop, tablet and mobile specifications, features, prices, comparison.
Lifestyle
One of the biggest concerns when it comes to data on violence against women with disabilities is that we don't have disaggregated data to assist in showing the heightened violence faced by them.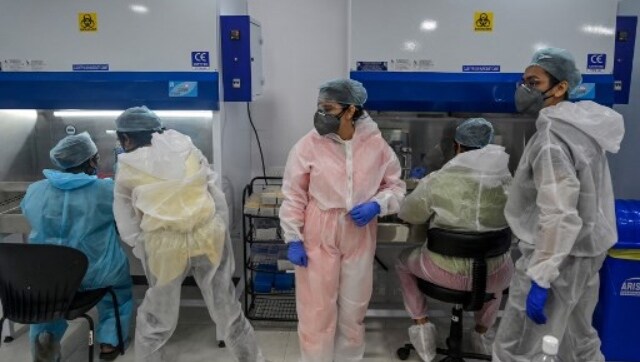 India
While experts say that rapid antigen tests can help countries with out-of-control outbreaks, India's practice of conflating the data from rapid tests and RT-PCR tests risks painting an incomplete picture of its infection rates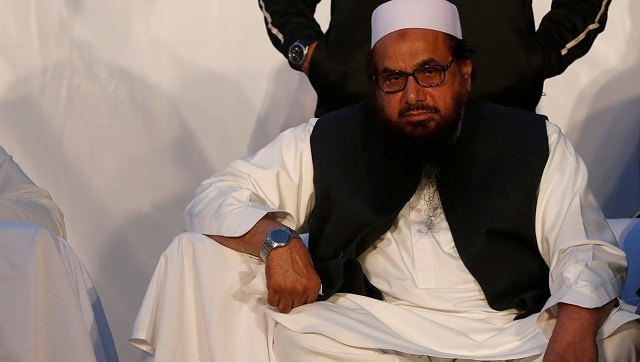 World
Saeed has been in and out of house arrest since 2008, with the courts setting him free after the State seemed unable to frame charges