Ex-IAS officer Shah Faesal launches crowdfunding campaign for corruption-free politics in Jammu and Kashmir
Shah Faesal said he was asking for money from the people to give them a sense of ownership in his "political movement"
Faesal is a fan of Pakistan prime minister Imran Khan and AAP chief Arvind Kejriwal

Faesal's father was a government school teacher

Shah Faesal emerged from the troubled Valley as a poster boy
Making clear his intentions of taking the plunge into the turbulent electoral politics of Jammu and Kashmir, former Indian Administrative Service officer Shah Faesal on Tuesday appealed for donations for a "political movement" that he said would be "free of corruption". Faesal is likely to contest the upcoming Lok Sabha elections.
Faesal, a great fan of Pakistan prime minister Imran Khan and AAP chief Arvind Kejriwal, said he would "press for corruption free administration," were he to become successful in his political endeavours. "I don't have money," Faesal said. "I believe this a movement from the people and for the people. As some one who comes from a humble background I have the will to change, but I don't have money to do that."
"I don't want to take money from [sources] which will not allow me to finally to do what I want to do," Faesal, 35, who hails from the Sogam village of north Kashmir's Kupwara district, said. Faesal hit headlines when he became the first Muslim to top the Indian Administrative Service (IAS) exam in 2009. After serving in the government, on 9 January, Faesal said he was quitting as managing director of the Jammu and Kashmir State Power Development Corporation. The decision came against "unabated killing" of Kashmiris and a lack of "sincere outreach" by New Delhi.
Faesal said he was asking for money from the people to give them a sense of ownership in his "political movement", particularly to the youth who are "dismayed" with the system. "I am hopeful that people across the country, mostly from Jammu and Kashmir, will contribute. Crowdfunding is a new model. It is a transparent way of doing things and it also helps win the stakes of people who donate. So they have a sense of participation. So it is not exactly about money only it is also about stakeholders," he said.
Faesal's father Ghulam Rasool Shah was a government school teacher, who was killed on 3 July, 2002, by unidentified gunmen in his village when Faesal was preparing for Common Entrance Test. Before announcing his decision to quit bureaucracy, Faesal co-authored an article in The Indian Express, in which he described the ongoing crisis in Kashmir as an "asymmetric war", blaming New Delhi for pushing Kashmir's younger generation to fight the Indian State.
In the days after his resignation, sources said two parties made advances towards the young IAS officer. However, Faesal, a trained doctor with a masters degree in Urdu, has not shown any interest in joining any political party. In 2010, Faesal described his feat of topping the administrative services exam as "breaking of the myth" of discrimination. His success inspired a generation of youth who were traditionally forced by their parents to pursue careers in either medical science or engineering.
In Kashmir, his feat caused a jump in the number of students appearing for the IAS exam from the Valley. Through his speeches and interviews, widely televised on Doordarshan, Faesal emerged  from the troubled Valley as a poster boy. His sudden climb on the ladder of success was used as a counter-narrative to the discourse of alienation that was driving youth to militancy and protests.
"The response has been unprecedented. I never expected that the people, particularly youth, who had no faith in the system, would want to give one more opportunity to the system. It comes with a set of expectations and huge sense of responsibility to me. I want to respect this emotion. I want to hold it and the constituency I am engaging with is a sensitive constituency; they have not engaged with the system, they are disappointed," Faesal added.
By one estimate, almost 65 percent of Jammu and Kashmir's population are between the ages of  17 and 35. Faesal's decision to quit will certainly have a ripple effect and it may well go on to attract a sizeable chunk of youth, who may have stayed away from the democratic process, to mainstream politics. "I am expecting smaller donations from larger numbers. I will first build stake holding in this movement. Finally, more than money, I need people who believe in me," Faesal added.
Faesal holds Imran in very high regard. The former Pakistani cricket captain famously started a charity and went on to build a chain of world-class cancer hospitals for the poor in Pakistan. Coincidentally, some months ago, Faesal also sought donations for a cancer charity, although his exact role in the charity is not known.
"As of now, I have decided to chart my own political journey. Does that mean I will be fighting parliamentary elections? Does that mean I will be starting a party of my own? The answer to these questions depends on the kind of responses I get. But at least I am clear on one thing: I will be fighting elections, but I wont be joining any political party," Faesal said.
World
The protests have seen Peru's worst political violence in more than two decades and highlighted deep divisions between the country's urban elite, largely concentrated in Lima, and poor rural areas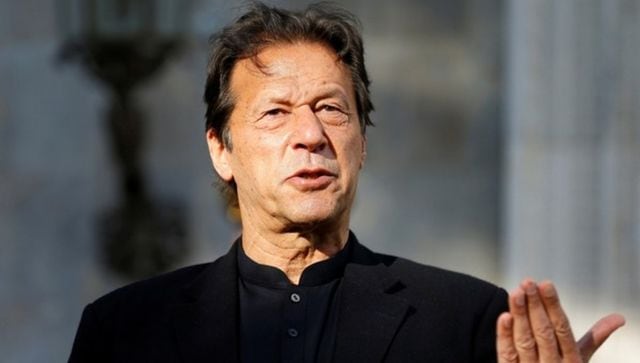 World
Khan added, 'they are trying their best' to disqualify him ahead of the general elections in the country, adding that 'new cases are being registered' against him every other day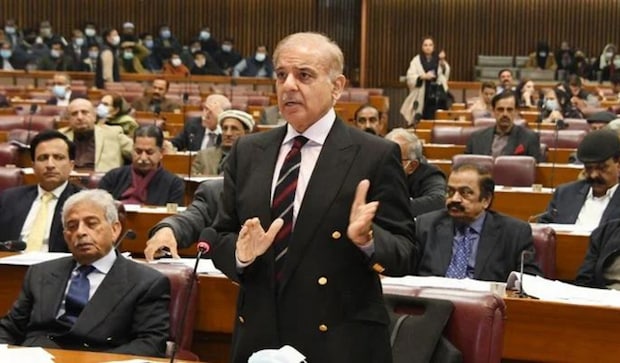 World
Pakistan is battling to fix its economic and political fissures amidst a parochial political rivalry between former premier Imran Khan and the current government.