Ex-CECs bat for simultaneous elections in India, but say 2019 time frame for implementation looks unachievable
Backing Prime Minister Narendra Modi's clarion call for simultaneous elections in India, two former Chief Election Commissioners, N Gopalaswami and SY Quereshi, told Firstpost on Wednesday that such an idea will be cost and time effective for the country.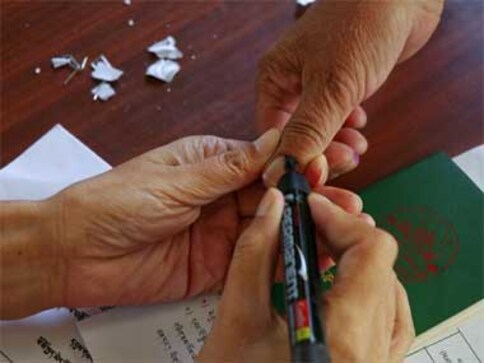 Even as the debate over holding simultaneous elections for state Assemblies and Parliament rages on, two former chief election commissioners have come out in support of the idea. Pitched by Prime Minister Narendra Modi, the idea found supporters in N Gopalaswami and SY Quraishi on Wednesday who said that it will be cost and time effective for a country like India.
"If the question is whether the Election Commission will be able to conduct such an election. The answer is an emphatic yes," Gopalswami, who was the chief election commissioner between 2006 and 2009, told Firstpost. 
Quraishi, who served as the CEC between 2010 tro 2012, said, "Logistically, it is the most convenient and the best idea. This is because voter is the same, the polling station is the same, the staff and the security is also the same. Modi has been a votary of simultaneous elections, arguing that a continuous cycle of elections across the country harms developmental works due to enforcement of the Model Code of Conduct, besides incurring a huge cost.
The buzz around simultaneous elections gathered steam after President Ram Nath Kovind in his annual parliamentary address backed the Centre over the idea. "A sustained debate is required on the subject of simultaneous elections and all political parties need to arrive at a consensus on this issue," Kovind had said in his address.
Quraishi urged the Modi government to call for an all-party meeting to establish a consensus on the issue, which has sharply divided the political parties in India. On the other hand, Gopalswami said that the ruling party needs to have the will power to implement the idea.
Making state and central elections simultaneous would, however, mean an amendment to the Indian Constitution. But Gopalswami was confident.
"We need a constitutional amendment for validating simultaneous elections in India. If political parties have to come together in the past for dozens of amendments, they can do so this time too," Gopalswami said while pointing out the manner in which parties came to a consensus on the Goods and Services Tax.
However, as high profile states such as Uttar Pradesh and Gujarat had voted in 2017, a simultaneous election to the Assemblies and the Parliament in 2019 would mean snap polls in these states.
"We can see this happening in 2024 or 2029. The machines won't be ready for the process by 2019. There are already some states that go to polls with Lok Sabha. In 2019, few more may go for simultaneous polls," Quraishi, a 1971-batch Haryana cadre IAS officer, told Firstpost.
Gopalswami also echoed similar views and said, "Implementation will be a problem as the election season is not in sync now. We may see this happening in the next cycle (2024 or 2029)." Historically, India followed the pattern of simultaneous elections till 1967 before it was broken by former prime minister Indira Gandhi, who called for an early election in February-March 1971.
Former home minister Lal Krishna Advani, too, had pitched the idea of "one nation, one poll" in 2009. However, regional parties and national parties like CPM have been opposing the idea on the ground that it would go against the principle of federalism.
Speaking at an event on Tuesday, Congress leader P Chidambaram dismissed the idea as an "election jumla."
"In a parliamentary democracy, especially when we have 30 states, under the present Constitution you cannot have simultaneous election. This is another of these election jumla. One nation, one tax was a jumla. Now one nation, one election is a jumla," the Rajya Sabha MP said.
"This is why Modi needs to come to a consensus with all parties so that the process is smooth," Quraishi said. Gopalaswami agreed and added, "India is more unitary than federal. Those raising the issue of federalism are just indulging in political gimmick."
Ultimately, simultaneous election is also being pegged as a measure to fight money power in election campaigning. Quraishi, who has written extensively on electoral reforms in India, referred to his 2016 article published in The Indian Express, which had urged the government to clamp down on corrupt practices. While Quraishi maintained that elections have "become a fountainhead of corruption", he added, "To win an election, you need to collect funds and every election cycle is also a corruption cycle."
Gopalaswami had a tongue-in-cheek response: "The idea will be bad for only those voters who are used to receiving money twice in five years."
Find latest and upcoming tech gadgets online on Tech2 Gadgets. Get technology news, gadgets reviews & ratings. Popular gadgets including laptop, tablet and mobile specifications, features, prices, comparison.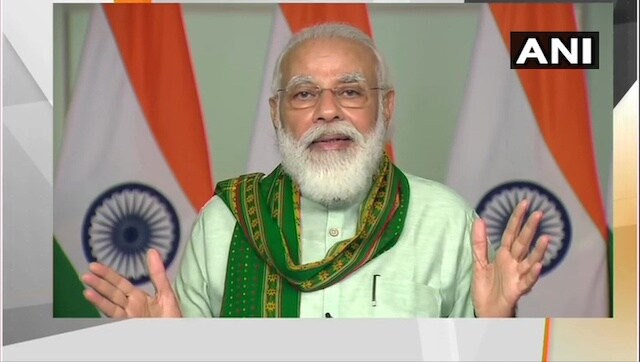 India
The prime minister will inaugurate the Durgapur-Banka section of the Paradip-Haldia-Durgapur pipeline project and two LPG bottling plants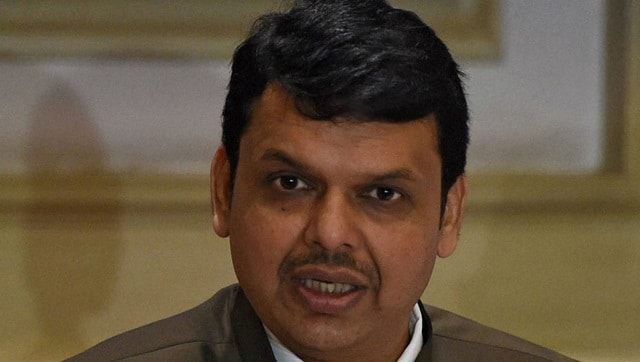 Politics
The BJP leader said his meeting with Raut was an interview for the Sena mouthpiece 'Saamana' and asserted that the MVA government in Maharashtra "would collapse due to its own inaction"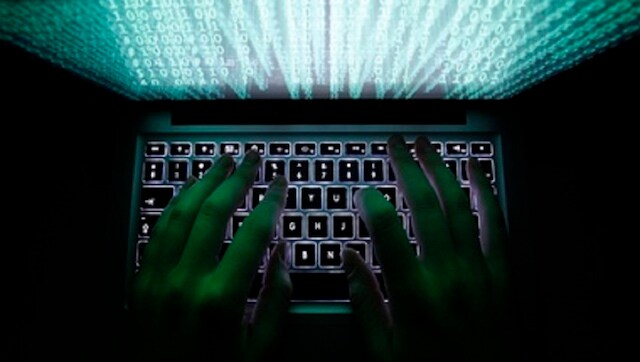 World
Zhenhua Data Information Technology Co. Limited, a Shenzen-based company, is monitoring over 10,000 prominent people and organisations in India, a report in The Indian Express said