Ex-BBC journalist Vinod Verma held: Does Chhattisgarh govt want to torment scribes it considers irritants?
Chhattisgarh Police on Friday arrested former BBC journalist Vinod Verma, for allegedly trying to extort money from a minister in the state.
Early on Friday, Chhattisgarh Police arrested former BBC journalist Vinod Verma for allegedly trying to extort money from a minister in the state. He was accused of blackmailing sitting Chhattisgarh PWD minister Rajesh Munat, with claims that he had amassed over 100 sex tapes of the minister in order to extort money from him. Verma was arrested from the Indirapuram area of Ghaziabad, Uttar Pradesh.
Verma, who has worked with some of the biggest names in the industry – like Deshbandhu, Amar Ujala, BBC – has earned an impeccable reputation as a journalist, not just for his stature but the ethics he displayed in the newsroom.
First, let's address the allegations levelled against him in the mainstream media, as well as on social media and WhatsApp groups, where self-proclaimed 'journalists' often peddle their personal opinions as news.
He is accused of seeking a ransom from a BJP leader. Quoting unnamed sources, some outlets published reports stating that the police has recovered 'porn' CDs from his place. The number of CDs oscillates between 100 to 1,000.
As tweets and stories about Verma's arrest spread, one came across social media 'posts' labelling him as a 'Khangresi' and a 'Presstitute' who should not be allowed to go scot free.
But, there is a major difference between posts on social media accusing Verma of wrongdoing and the mainstream media talking about his arrest. The mainstream media outlets where he was employed are owning up to him. BBC Hindi, in its report, stated clearly that the accused journalist is a former BBC employee. The same goes for Amar Ujala.
This shows that the organisations have faith in the man, who worked in senior positions for them. The case details are not out yet. All we have so far are two 'FIRs'. The first, a First Investigation Report lodged by Chhattisgarh Police, a force that has earned a global reputation for its treatment of journalists perceived to be 'bothering' the state government.
Tarun Tejpal arrested for raping female colleague.

Journalist #VinodVerma arrested in a case of extortion!

They are Journalists or Mafia?

— Anit Ghosh (@Indianit07) October 27, 2017
The second is 'first impression report', released by journalists who knew Verma, including this author. The arrest has left them shell-shocked, for they can vouch for Verma and his ethical integrity without a doubt. Those who knew Verma are ready to stick their necks out.
Those accusing him don't seem to be bothered with facts and are quoting unnamed sources or some policemen to vilify Verma. Not one of them has bothered to hear from Verma's lawyer, friends or family as they are busy pushing their one-sided viewpoint.
Good #VinodVerma is arrested Are Journos God or above law tht they hv right2 take law into thr hands? Presstitutes shld learn2 mend thr ways https://t.co/Ezr2fFxZBz — 🇮🇳 श्वेता सिंह (@swetasinghsinha) October 27, 2017
No one even thought of approaching his former employers. It was also highlighted that Verma is a close relative of a senior Chhattisgarh Congress leader. But then Verma is not the only senior journalist with close ties to politicians.
Vinod Verma Ex BBC n Amar Ujala Digital Editor has been picked up most mysteriously by UP N Chhatttisgarh Police 3.30am. Attack on press? — ashutosh (@ashutosh83B) October 27, 2017
Verma, whom this author has worked with, is a popular anti-right wing writer whose posts get thousands of shares on social media. After leaving Amar Ujala, he wrote for quite a few outlets. He has also worked extensively in Chhattisgarh, his home state.
Incidentally, as a member of the Editor's Guild of India, Verma wrote a fact-finding report on the attacks on media in Bastar (Chhattisgarh) in April, last year. Reports suggest that Verma had, in his possession, a CD of the BJP leader in a compromising position. 
As working journalists, we get such incendiary audio, video and text files regularly. In most cases though, the material is supplied by 'fellow' politicians of the 'victim'.
Govt of Chhattisgarh is not happy with me. I just have a pen drive, have nothing to do with CD. Clearly, I am being framed: #VinodVerma pic.twitter.com/wTkbHNfaTC — ANI UP (@ANINewsUP) October 27, 2017
Just last year, a compromising photograph of a young BJP MP was doing the rounds. Though that picture never got published, its circulation was wide enough to highlight that possession of such media is not as uncommon as one might think. It is part and parcel of the work journalists do.
So, in the days to come, those who know Verma will swear by him and those who don't will perhaps look to 'expose' someone else. Though one thing is clear, this is not the first and certainly not the last attack on a journalist based on what can be construed as conjecture at best.
India
According to myths, the hill is in Dantewada is the site of a battle between Lord Ganesha and the seer Parashuram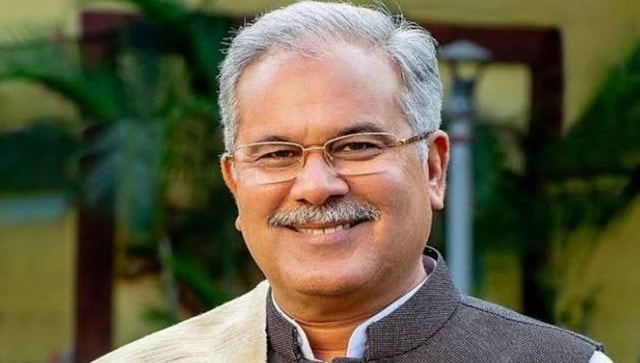 India
The state has also decided to provide people holding 'Naxal Affected Person' certificate and travelling by bus within the state 50 percent discount on passenger fare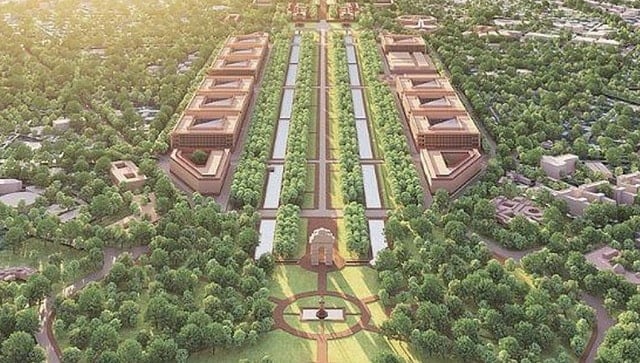 India
In this day and age where even private homes undergo renovation regularly, the Indian State continues to operate out of 90-year-old repurposed colonial homes retained after independence